Erica McGillivray
is creating a Film Podcast with Julia Santo
Select a membership level
Loyal Listener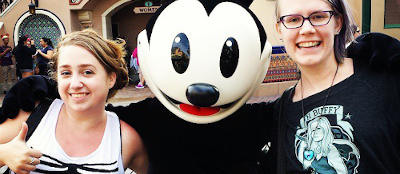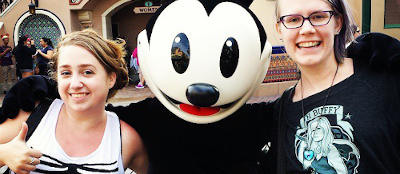 This is the podcast tier!
Listen to Erica and Julia Talk Movies, every episode delivered to you.
Occassional written content
Social Media Love
Limited (48 remaining)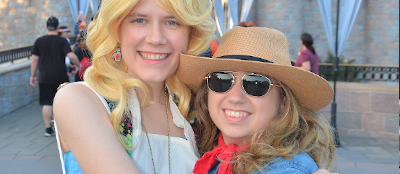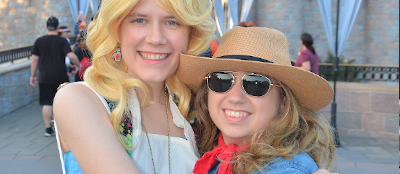 Because nothing says friends like social media.
Will follow you on Twitter or Letterboxd. (Please let us know!)
Plus, all benefits from Loyal Listener Tier.
Sneaky Cat Tier
See my latest work before anyone else!
Sneak peeks at upcoming work.
A look inside our process.
Photos of our cats (because that's inevitable). 
Plus, all benefits from Loyal Listener Tier.
About Erica McGillivray
Who We Are.
Erica McGillivray
is an author, who lives in Seattle, and wishes to disappear into her garden like Edna in
The Awakening
. She previously reviewed a lot of comic books and spends too much time distracted by local politics. Erica has 3 cats and 200+ houseplants.
Julia Santo
is a person, who also lives in the Seattle area, and she wants to be left alone on her walks. She previously went to Disneyland often — but not during a pandemic! — and loves making people laugh and PNW forest mushrooms. Julia has 2 cats and 3 houseplants.
Ten years, Erica and Julia crossed paths volunteering to start a Seattle convention called
GeekGirlCon
. Between volunteer meetings and fundraisers, Erica lured Julia into being her friend by throwing Julia her favorite kind of birthday party: a chocolate cake and hanging out just the two of them!
Fast-forward trips to Disneyland, building a wooden TARDIS, Erica's much larger birthday parties, and many hours of discussing their cats, Julia decided that Erica had seen too few movies. What about
the Godfather
? Men talking too much. What about
Ratatouille
? Rats making food sounds unsanitary. What about
Lawrence of Arabia
? It's very long. What about these new
Star Wars
films? Erica never saw the prequels.
That's how Erica ended up watching
The Rise of a Skywalker
next to a man in full Ewan McGregor Obi-Wan Kenobi cosplay when Julia booked them aisle seats in different rows.
When the pandemic hit, Julia had a terrible choice to make. Would she extend her quarantine bubble to her best friend or her toddler nephew and baby niece? Julia distracted Erica with finally getting their act together to start a film podcast.
Armed with too many streaming services and Zoom, Erica and Julia finally decided to put their education to use — English major powers unite! — to produce
Erica and Julia Talk Movies
!
What's Patreon and why are we using this platform?
Patreon functions like a subscription to an artist or writer. But in this case, a subscription to our podcast! Plus, the wild writing of Erica.
If you like what we're doing, you can support us on an on-going basis. Our Patreon starts at $2/month, and you get access to exclusive content, in addition to our podcast itself.
To support our creative endeavors, we need the financial support of incredible patrons like you. Even $2/month pledges mean the world to us.
Thank you.
Your support will enable us to expand the reach and depth of our podcast and other writing. It will allow us to focus our energies on the creation and improving of our podcast. Thank you!
Paying hosting fees for website, ongoing newsletter, and podcast editing.
1 of 3
Become a patron to
Unlock 143 exclusive posts
Connect via private message
Recent posts by Erica McGillivray
How it works
Get started in 2 minutes