Emilie Petri
is creating mind+body+spirit guidance to align you with your life adventure.
Select a membership level
Connect to your Compass
Limited (4 remaining)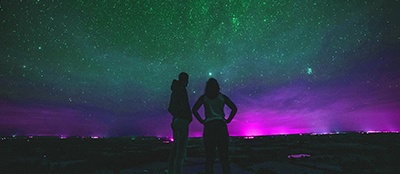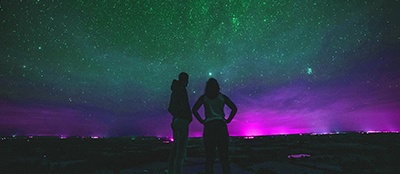 Together
,
we cultivate the process of reconnecting you to your inner compass, your own tools, and get your to navigate your adventure with more ease.
This personal approach to evaluating your own journey and adventure allows you to apply
techniques
that are directly intended to deal with the challenges that you are facing.
We get you on track and
moving forward
with:
Weekly WhatsApp Direct 1:1 Coaching
Weekly Quest
Weekly Reflection
Ensuring that you are aiming for positive momentum


This journey is for you if you are just
beginning
to take
control
of your experience, if you are
easing
into the idea of living your extraordinary adventure, and if you only have
5-8 hours per week
to dedicate to this exploration.
Let me help you experience the adventure of a lifetime, an extraordinary adventure, your life!
Please message me before selecting this tier so that we can schedule a discovery session and find out how we resonate together!
Expedition to Authenticity
Limited (6 remaining)
Together
,
we excavate your true self from the stratum of conditioning and programming that you have been concealed by.
This is my signature 1:1 Coaching Program.
Take a personal expedition into your inner world, while being expertly guided every step of the way. 
Peeling back the layers in each area of your life to glimpse the true beauty lying beneath; we create this
metamorphosis
by:
WhatsApp Direct 1:1 Coaching
Daily Check-Ins
Asking the neglected questions
Being held accountable, while you are fully supported
Exploring parts of yourself that are crying out for help
Creating a welcoming space for the magick and miracles waiting for you just above the surface
This journey is for you if you are committed to doing
whatever it takes
to
align
with your
true self
and step onto the path of living the
extraordinary life
of your dreams. A place where miracles are a daily occurrence and synchronicity abounds.
Unearth yourself and find your soul-perspective.


Please message me before selecting this tier so that we can schedule a discovery session and find out how we resonate together!
About Emilie Petri
Life is an adventure! That's why I'm here to help you navigate the challenges and align with the extraordinary life you've been searching for! 🧭

My name is Emilie and I have been called to inspire and guide people to living the extraordinary life of their dreams. I've been doing this my whole life, but just didn't realize it.
Now I know it isn't just part of who I am -- it's my life purpose. 🌌

I provide guidance and suggestions through a multitude of techniques, challenging you to experiment for yourself and see what works for you.

Mindset shifts and meditations can help you clarify your thoughts.
Different types of body movement can build a healthy relationship with the unique vessel that houses you.
Uniting the mind and the body, ignites your intuition to light the way and allows miraculous experiences to pour into your life like magick. 🌠

Some practices may resonate with you and others may not... that's perfect.
Take what does and leave what doesn't.

Let's work together to get you aligned with your most authentic self, so you can embrace the harmonious adventure of life, and start experiencing an extraordinary existence that brings you joy.

As we do this, we will be building a super aligned community of awesome individuals that all play a part in our beautiful journey. Being supported in your experiences and knowing you are surrounded with love can make all the difference. 💜💫

When we reach 100 patrons, I'll send out a digital download surprise and gift via mail to my top 10 patrons!

1 of 1
By becoming a patron, you'll instantly unlock access to 6 exclusive posts
By becoming a patron, you'll instantly unlock access to 6 exclusive posts
Recent posts by Emilie Petri
How it works
Get started in 2 minutes