Emily
is creating Classical Music Livestreams, Videos, & Lessons
Select a membership level
Patron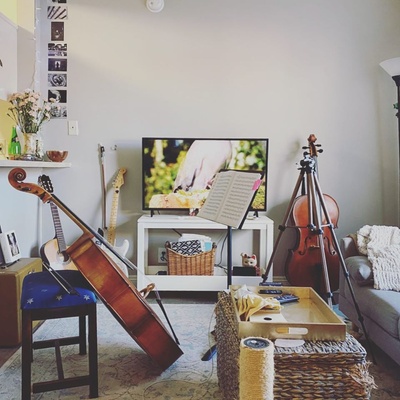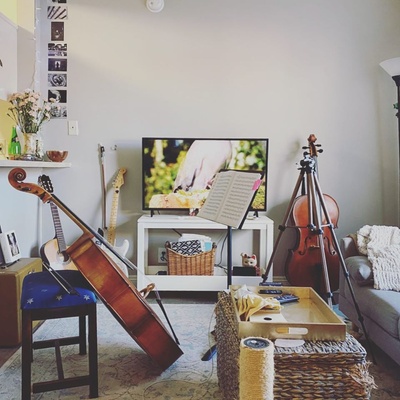 Access to my patron-only feed of updates, exclusive pics, Q&A, and extra info on each video. Becoming my patron means your requests and suggestions are considered first.
Supporter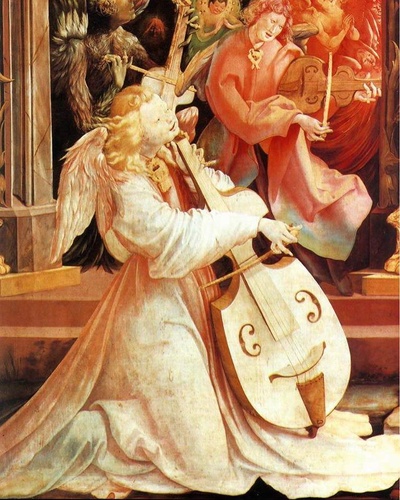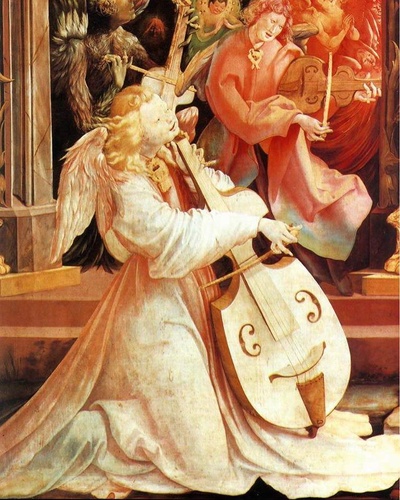 Digital copy of any one of my albums: BASS SOUNDS, BASS SOUNDS: Evolved, or Old Friends.
Access to my patron-only feed of updates, exclusive pics, Q&A, and extra info on each video.
Friend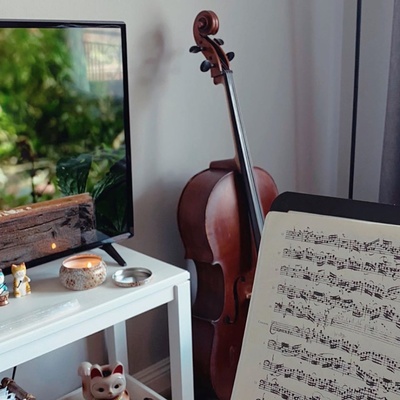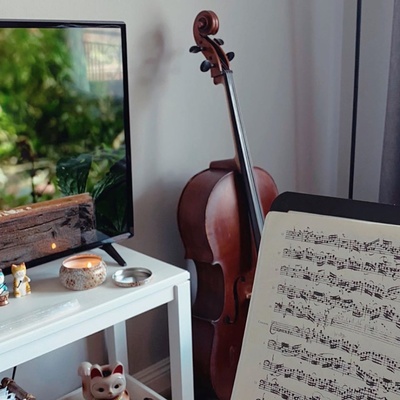 My ENTIRE digital discography including my two solo cello albums, BASS SOUNDS and BASS SOUNDS: Evolved, plus my duo album with violin, Old Friends.
Access to my patron-only feed of updates, exclusive pics, Q&A, and extra info on each video.
About Emily
2020 UPDATE:
With the global impact of COVID-19 and many people stuck at home, I have decided to commit to bringing a weekly livestream to YouTube that I'm calling Lockdown Livestream. Livestreams will include live baroque cello performance as well as Q&A and teaching topics. While one-time donations are accepted on the livestream via Venmo and GoFundMe, this Patreon actively supports the weekly streams so there is no dependency on donations. It ensures the stream will always be live every week and free to all viewers on YouTube, regardless of donations. It is my hope that the music and positive discussion will bring some light to everyone's lives through this challenging time. Thank you to all my Patrons for supporting this endeavor!

2018 Update: After nearly 2 years of weekly videos, I'm looking to expand my channel. Between the support of my audience and my patrons, I've been able to provide an incredibly versatile set of content—live performances with mini-lectures, concert footage, lessons on historical string playing, vlogs on career skills, guest musicians, and livestreamed concerts. This year I want to start opening my platform to other musicians in the early music and classical music community. I want to continue to commit myself to the filming and production of these videos so the channel can become a go-to resource for early music. As the quality of my videos continues to rise, I'm looking for additional support to ensure I can commit the necessary time, research, and practice for each video. Last year I started offering audio from select videos on iTunes and Spotify, and $5+ patrons will get these downloads for free.

Hi! I'm Emily and I play cello. I specialize in baroque music, music written between 1600 and 1750. As a young classical musician, I wanted to share my own playing and turn others on to the music I perform. My goal was not only to connect with other people who love this music, but also reach even more people than those who might attend a classical concert. I love baroque music, and I want it to reach a wide audience!


My YouTube channel
is where I post my cello playing, talk about the history behind the pieces I play, and give lessons on playing baroque music. I've even livestreamed a rehearsal or concert direct to YouTube. I started my channel in 2006, and now I've started doing it with serious commitment and consistency, usually posting a new video every other week. I love bringing this rich, evocative, and often under-appreciated repertoire to a worldwide audience! It's my hope that this music becomes as recognized as later symphonic works, and that the most unassuming of viewers feel an emotional connection with music they would have never expected.
I'm a full-time freelance musician.
I'm a performing baroque cellist and cello teacher in the Boston area. I specialize in a historically-informed approach to early classical music. After grad school, to fill the time between concerts and lessons, I self-produced two unaccompanied cello albums,
BASS SOUNDS
, which focus on cello repertoire from the 17th and 18th centuries. I also collaborated on an alternative project,
OldStyle
, where I remixed baroque pieces into electronic dance music with the goal of further expanding the reach of this music. I formed the group
Emergence Quartet
to explore the earliest pieces written for the string quartet, performed on period instruments. Throughout these endeavors I was filming and documenting for my YouTube channel.
I have an active teaching career both in person and online. Beyond just performance videos, I also film video lessons and lectures for those looking to learn more about baroque music and historical performance practice. Education for students and emerging professionals is an integral part of continuing this music through generations.
Why Patreon?
Every video requires planning and hours of practice time. I own my equipment and record and edit myself. I love being able to share this music and engage with my audience directly, so it's my goal to make this a viable source of work for me. That's where you come in! Your support helps me produce better quality videos more often, and helps this music reach a global audience. By funding these videos, you help me continue to offer all of these resources and performances for free.
By becoming a patron, you'll instantly unlock access to 168 exclusive posts
By becoming a patron, you'll instantly unlock access to 168 exclusive posts
How it works
Get started in 2 minutes