Songs for the Struggling Artist
is creating a blog and podcast about the arts, feminism and the struggle
Select a membership level
Bass line
A Handbound Copy of the Best of the Blog each year (or a downloadable PDF version) and a hand written, personal Thank You card. 
Melody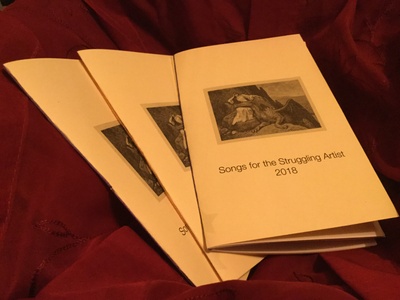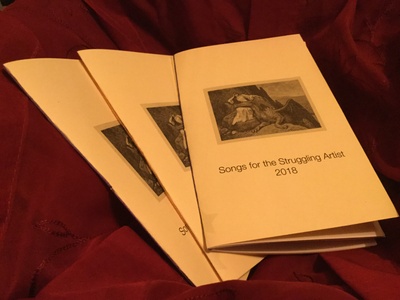 A Handbound Copy of the Best of the Blog for the year (or the PDF version, if you prefer) digital album of the songs of the podcast and a Thank You note! 
Harmony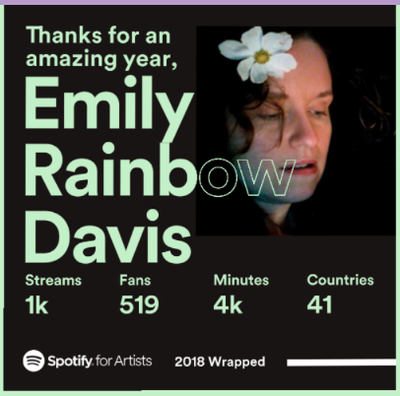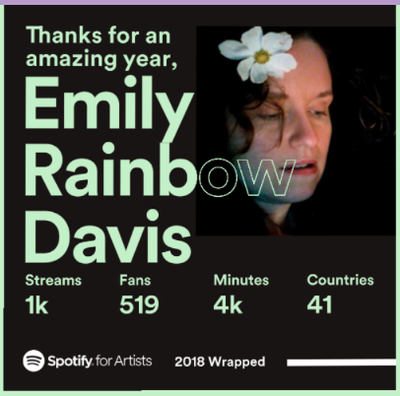 A CD of the Songs from the Songs for the Struggling Artist Blogcast, a handbound copy of the Best of the Blog and a Thank You note. (digital versions also available)
About Songs for the Struggling Artist
Thank you so much for checking out my Patreon page. As soon as I heard about Patreon back in 2014, I jumped on board. I wrote about this whole thing over on the blog (you can read that post
here
on Patreon) but the short version is that I think this patronage idea is revolutionary. It's a way to crowd-source full support, not just the sexy project to project stuff. This is where real support of the arts can live. This isn't just buying a ticket and purchasing an experience. This is where people can start supporting artists from the ground up. While we're creating. For what we are creating. Total awesomeness. 
I'm a struggling artist. (We all are, really. Even the most successful ones. This is why my blog is called 
Songs for the Struggling Artist
. The 
podcast
is called that too.) 
Go watch the Patreon video about how it works: 
http://youtu.be/wH-IDF809fQ
(It's got cool drawings and it's only a minute long.)
It goes like this:
You pledge $1 (or more!) for every time I post a blog entry to my blog, Songs for the Struggling Artist. You set this up to do it automatically, so you don't have to think about it.  And you can set a maximum, so in case I started posting something every hour on the hour (VERY UNLIKELY!) you're not out more dollars than you want to be. (I usually post between 3 and 8 times a month.) You can also set a limit so that your pledge is a predictable amount each month. If you only want to give me a dollar every month - just pledge a dollar and set your maximum for a dollar! I appreciate every little bit whole heartedly. 
It's a way to support both me and my work. 
And if that all sounds confusing, you're not alone. But there is a solution! I have 
another Patreon page
which utilizes the Membership model, so rather than paying me for each blog I write, you can just pledge a fixed amount. Ultimately, both pages end up in the same place and support the same person. It's just a matter of which model makes most sense to you. I'll be so happy to have your support any way you can manage it. 
While the blog is the anchor for the posts, your support here means I can do all the other things I do as well. Your dollars support my novels, my podcasts, my plays, my songs, my theatre dreaming, my creative practice. The dollars make the art possible. 
My patrons get my good news before everyone else - and I am always looking for opportunities to express my appreciation for my patrons. I am incredibly grateful for the gift of your patronage. 
$154.59 of $200
per Blog Post
I'll remove the ads on my website and I'll pull together a greatest hits album from the last two years of songs from the podcasts to put up on the digital platforms. 
1 of 4
By becoming a patron, you'll instantly unlock access to 46 exclusive posts
By becoming a patron, you'll instantly unlock access to 46 exclusive posts
Recent posts by Songs for the Struggling Artist
How it works
Get started in 2 minutes