Emmet L.F. Cameron
is creating stories & scribbles.
Select a membership level
Pencil Sharpeners
Yay, thank you! You get access to most of the patron-only feed, which updates randomly. Some of the perks you'll receive at this level include:
-text/video/audio of my poetry, often before anybody else sees it
-secret videos of me rambling about process
-printable colouring sheets/postcards/mini-posters
-excerpts from current WIPs
-#tbt/juvenilia jeudi posts with some of my earlier efforts
-poetry
-who knows! it could get WILD!
Ballpoints
At this level, in addition to the digital perks of the previous tier, you get EXTRA secret videos of me editing my novel out loud. (SUCH THRILL!)

Plus, you'll be on the mailing list to receive tangible prezzies in the tangible mail, delivered by tangible postal workers. These deliveries are currently on a random basis, & may include:
-calendars
-stickers
-bookmarks
-posters
-zines & minis (poetry, fiction, depressing folk ballad fan art, etc)
-postcards
-buttons
-idk, just stuff
Fineliners
Patrons at this tier get all the aforementioned digital & tangible goodies, plus you have access to certain special ultra-elite posts in the patron-only feed, such as the Slow Game, & you'll be in on more extra special super secret projects I come up with down the line.

Plus! As of November 2018, your postal deliveries will include a one-of-a-kind original drawing or poem just for you. <3
About Emmet L.F. Cameron
I'd like to start off with a big thanks to all of the humans who've indicated, with their enthusiasm & money & trades for Things I Make, that it is okay & maybe even good for me to do this.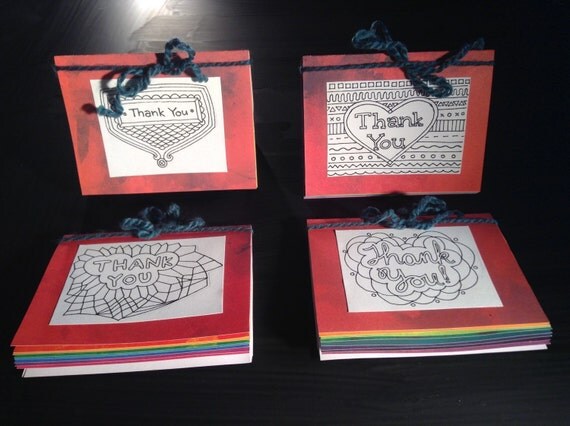 & for those of you who are new to the Things I Make, hello, and thanks to you too, for having a look!
For about as long as I can remember, I have been a) writing & b) doodling, so most of my Things involve one or the other of those activities, & often both.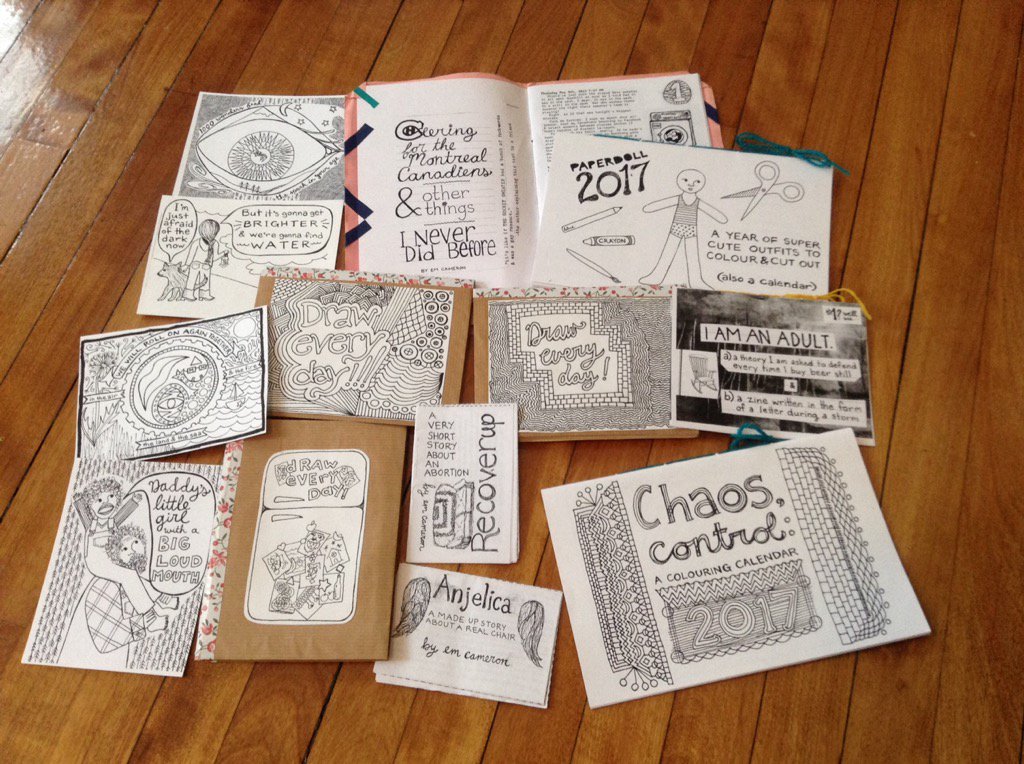 I endeavour to be a traditionally published YA novelist somewhere down the line, & there will be some peeks at that process in my patron-only updates: excerpts of manuscripts, tips I've learned along the way about writing/publishing, et cetera. But also, in my heart there lives a zinester who won't let go of the dream. In recent years, I've fallen in with poets, and peer pressure being what it is, I've been writing more of that lately. I often find myself bouncing between projects that will take years of scrupulous revision & dozens of other people's approval to become "real", & ones that I make on a whim with a fistful of pens, scissors, & glue sticks.
In my day-to-day life, I'm a queer small town odd-jobber who works/volunteers with children & youth wherever I can. I strive to live by Grace Paley's immortal advice to writers to "keep your overhead low" -- so small drops in the financial bucket really do make a big difference for me & my ability to do the thing.
$100
-
reached!
per month
idk, we'll have to figure that out!
5 of 5
By becoming a patron, you'll instantly unlock access to 75 exclusive posts
By becoming a patron, you'll instantly unlock access to 75 exclusive posts
Recent posts by Emmet L.F. Cameron
How it works
Get started in 2 minutes