Nikki Eisenhauer & The Emotional Badass Team
is creating podcasts, meditations, psycho-spiritual motivation
Select a membership level
Healing Gratitude!
Thank you for supporting us and we hope to keep making you proud! 
Shout Out On-Air on the Podcast 
Access to the Patreon Feed & Community Page
Chat and Comment with Other Patrons
Vote on Polls & Future Show Topics
Wellness Strategies and Soul Care Tips (Released Monthly)
Badass Butterfly Effect!
Thank you for being a Badass Supporter of the show. 
All the previous rewards
Bonus Podcast Episodes every month, exclusive to patrons, not released anywhere else!
Moxie Meditators!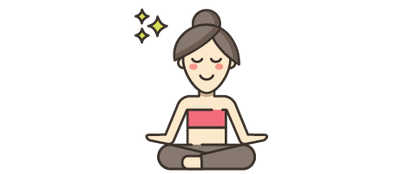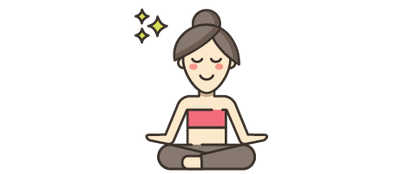 Thanks for your Superhero Sized gift! 
All the previous rewards. 
Livestream Q&A and Meditation Webinar. Monthly live video stream where Nikki will answer your questions on the air. Previous videos will be archived & available on Patreon to watch at your convenience. 
About Nikki Eisenhauer & The Emotional Badass Team
Thank you!!!! By showing up here, you are giving the show and my work a HUGE endorsement! 
Your support is powerful and appreciated! I do this podcast as a way to spread and share what I've learned professionally and personally in the realm of healing and the human condition, because healing is the most courageous, brave thing we can do. 
Patreon is a crowdfunding platform for content creators. It allows you to become a monthly supporter of the work we produce.
1. Click "Become a Patron"
2. Choose a monthly pledge tier
3. Get immediate access to all previously released rewards at that tier and the tiers below it.
We currently have monthly tiers ranging from
$2, $5, $10, and $20
, most of which have rewards like bonus episodes, access to the monthly Livestream Q&A videos, actionable wellness tips/strategies, discounts on our digital courses, behind the scenes footage, and access to the community were you can discuss show topics and wellness with other patrons! 
When you choose a tier, you also receive all the rewards from the levels below it. For example, if you pledge $10/month (our most popular tier), you'll get all the rewards from the $2-$5 levels as well. You'll be billed the day you become a patron at the tier you choose, and then going forward, you will only be billed once a month on the 1st, at your pledge level. You're not billed for each piece of content, it's just a straight $2, $5, $10, or $20, once a month for everything. All the content is archived here on Patreon, so you moment you sign up you'll be able to access 
everything that was previously posted
at your pledge tier. And you can revisit anytime and watch/listen at you own schedule. There is also a Patreon app & private podcast feed that can be used to view all the bonus content from your mobile device or tablet. New Patreon content is released multiple times per month!

It's taken 2+ years of focused brainstorming, conceptualization, practice 'on the mic', research, false starts, branding, web-sites, tech stuff, and general hilarity, to get where we are today, and find where moxie meets mindful. I can't believe I'm 13 years into this healing career and here I am, with a show!  It takes an incredible amount of work to release a high quality show.
By becoming a supporter you will be helping fund the production, creation, editing, research, management, scheduling, and other costs associated with creating quality, weekly, digital content. 
I'm humbled that you're here. I'm humbled you listen. Every single dollar helps and we appreciate every little bit! Support at any level means you're helping the show reach those who really need it........and that's priceless.
I had a vision about 6 years ago of a young woman sitting at her computer, googling about her depression and anxiety. Before recording each episode, I think of her, and others who are lost and seeking. Thank you for seeking in your own life; and thank you for supporting the seeking of others. It's tremendous you're here! You are an Emotional Badass, I am an Emotional Badass, and together we are where moxie meets mindful.
Sincerely in Love and Light and Infinite Gratitude, 
Nikki
Donated from Emotional Badasses to Emotional Badasses, as directly as possible. Each donation will be different and discussed on the show, honoring confidentiality. There are so many creative ways to support each other as human beings via tech! I hope this grows into a fun and celebratory segment of
gratitude and giving!
We will add a production assistant to the team! 
4 of 4
Become a patron to
Unlock 183 exclusive posts
Connect via private message
Recent posts by Nikki Eisenhauer & The Emotional Badass Team
How it works
Get started in 2 minutes