Carmen Roman, Ph.D.
is creating Podcast
Select a membership level
Super amigos in Harmony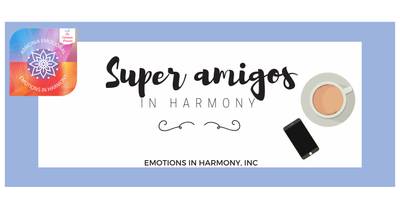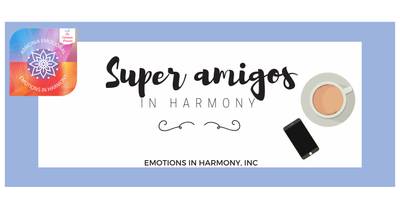 Estamos cambiando el mundo juntos. Estas contribuyendo a crear familias felices y con mayores recursos para enfrentar situaciones difíciles. 
--
We are changing the world together. You are contributing to create happy families with more resources to face difficult situations.
Coaching para la vida
 Las que activamente enriquecen el contenido con su participación en un grupo virtual privado con la Dra. Carmen y la maestra Brenda dos vez al mes por una hora, se reúnen en linea para discutir temas de su interés. Esto además de pertenecer al grupo privado de FB "Coaching para la vida" 
Ademas tendrás acceso a los invitados que darán talleres en vivo solo para el grupo de mujeres audaces y en armonía.
About Carmen Roman, Ph.D.
-For English scroll down-
Estoy muy orgullosa de presentarte los esfuerzos que por más de un año se han venido haciendo para educar a nuestras familias y en especial a las que viven en un mundo bilingüe.
Creo firmemente que el reflexionar acerca de nuestras emociones y de la manera que decidimos reaccionar nos ayuda a relacionarnos con más sabiduría. Los servicios que por ahora te ofrecemos en esta organización son videos y audios informativos.
Aquí encontrarás respuestas a tus inquietudes y malestares emocionales. Desde cómo entender la ansiedad, el estrés, o los efectos de un evento traumático. Hasta como poder comunicarte mejor en tu relación de pareja o con tus seres queridos.
Algunos videos son solo presentados por mi y otros son basados en entrevistas a expertos. Estas entrevistas son el fruto de una selección cuidadosa de nuestros invitados. Buscamos activamente aquellos con maestría y doctorado en el ámbito de la psicología de diferentes partes del mundo. También hemos seleccionado invitados que por su trayectoria y su sabiduría tienen mucho que ofrecernos sin tener el aval de una escuela o de una licencia.
Deseo que disfrutes, aprendas, y obtengas herramientas efectivas para hacer cambios profundos en tu vida.
¡Tú puedes ser parte activa de esta comunidad! Hay cuatro formas para eso:
inscribirte a nuestra revista de noticias.
Participar con tus comentarios en los diferentes medios sociales donde estamos.
Unirte a la comunidad gratis de Facebook "Amigos in Harmony" O la exclusiva membresia or the exclusive membership "Visionarios in Harmony" con 5 dolares. Tambien puedes ser parte de nuestro pequeño y selecto grupo de "Lideres in Harmony" cuando te registras por 20 dolares por mes.
Si estas cualificado para aportar tu conocimiento en la Psicología, mandar tu solicitud para ser entrevistado.
O solo apoyar nuestros esfuerzos con 3 dolares por mes y regalarnos la oportunidad de seguir creado contenido util para crear familias felices.
Cuando una comunidad se hace cargo de la salud mental de sus integrantes, los resultados se traducen en una felicidad colectiva genuina y contagiosa.
Por el momento quedo tu servicio,
Carmen Román, Ph.D.
Presidente y Directora Ejecutiva
Emotions in Harmony, Inc.

ENGLISH
Welcome to the non-profit organization Emotions in Harmony, Inc
I am very proud to present to you a podcast that represents our efforts to educate families, especially those who live in a bilingual world.
I firmly believe that reflecting on our emotions, and the way we choose to react, helps us interact wisely with our world. The services this organization offers are informative videos and audios so you can make informed decisions and have a happier life.
Here you can find answers to your anxieties and emotional discomforts. For instance, how to understand anxiety, stress, or the effects of a traumatic event or how to communicate better in your relationship or with your loved ones.
Some videos are just presentations by me, while others are based on interviews with experts. These interviews are the result of a careful selection of guests; we actively seek those with a masters degree or doctorate in the field of psychology from different parts of the world. We have also selected guests who, due to their trajectory and wisdom, have much to offer without having the endorsement of a school or a license.
I hope you enjoy, learn, and obtain effective tools to make profound changes in your life.
Of course, we encourage you to be an active part of this community! There are four ways you can do that:
Subscribe to our newsletter.
Engage in the different social media we participate in.
Join the free Facebook community "Amigos in Harmony" or the exclusive membership "Visionarios in Harmony" with 5 dollars per month. You can also upgrade to be part of the team "Lideres in Harmony" when you subscribe for 20 dollars per month and have more direct contact with me. 
If you are qualified to contribute your knowledge in Psychology, send your request to be interviewed.
Or just, Support financially our efforts with 3 dollars per month so we can keep on creating meaningful content. 
When a community takes charge of the mental health of its members, the results translate into a genuine and contagious collective happiness.
Sincerely,
Carmen Román, Ph.D.
President and Executive Director
Emotions in Harmony, Inc.

Become a patron to
Connect via private message
How it works
Get started in 2 minutes