Geopolitics & Empire
conducts interviews with high-profile guests on geopolitics and global affairs seeking to gain insight from experts on the true nature of current events, combat false narratives and provide objective analysis to the extent possible.

Weekly Newsletter
The Geopolitical Intelligencer
collects headlines on the US-Russia Colder War, the rise of China and the New Silk Road, Deep Politics, the Financial Crisis and Surveillance State.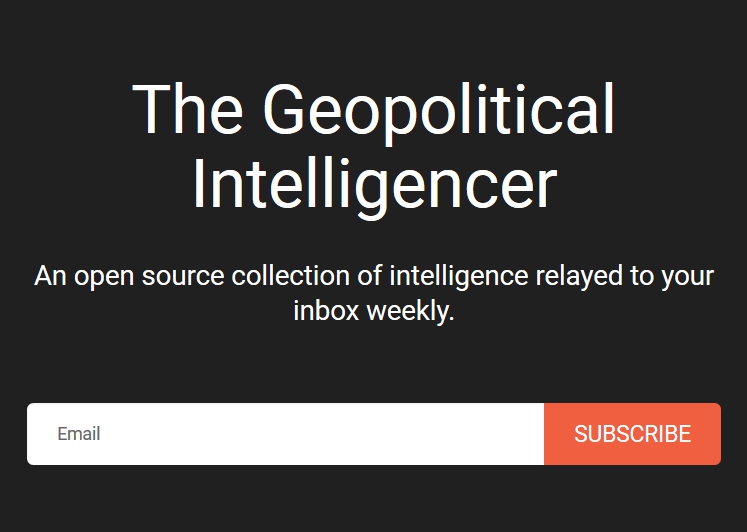 What Makes Geopolitics & Empire Different?
We seek to interview not only big names, but overlooked professionals in the fields of academia, activism, business, finance, government, intelligence, media, military and technology.
Who Am I?
I am a high school Humanities teacher and an adjunct professor of International Relations with a Master in International Relations from the Geneva School of Diplomacy. I speak numerous languages and have lived in the USA, Croatia, Mongolia, Switzerland, Mexico, and Kazakhstan. My life experience gives me a nuanced and critical take on world affairs. Geopolitics & Empire began as an experiment in the classroom which has morphed into a weekly podcast passionately produced in my spare time.
A monthly donation of $1, $2 or $3 would greatly help us expand!
Hundreds of thousands of people have enjoyed the interviews we have produced. Funding would increase the quality and quantity of episodes resulting in a higher caliber of analysts providing valuable insights. The podcast receives $0 in funding yet must pay the following annual production costs:
hosting: web, audio, video
software: recording, processing, design
hardware: microphones, video cameras, mixer, laptop
transcription and translation
internet broadband
purchase of guest books
travel expenses for in-person interviews