Empowerment Studio
is creating a culture of compliments and self-love
Select a membership level
Smash The Patriarchy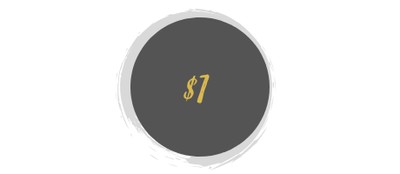 This introductory tier will give you access to: 
gorgeous love letters
our whole library of moon ceremonies, body meditations, and more
amazing, connected Empowerment Studio events (both in person AND online)!
This tier is for $1 or more per month - you can choose your contribution amount at checkout!
Belly Laugh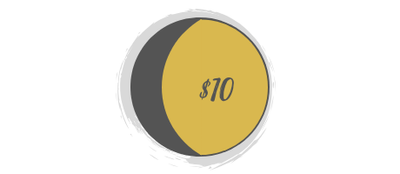 At this tier, you get more intimate access to our online community and recordings full of magic!  
Membership in the Empowerment Studio After Dark facebook community
Empowerment Studio After Dark live group chats! 

Plus, you get access to all of the $1 Patreon monthly perks while you're an active $10 Patron!
Self-Love
This tier is where we start to hang out a whole bunch extra - online and in-person! 
Live access to ceremonies and body-love meditations  -- join in for any ritual work that we host over a live-voice stream (recordings will be available to all Patrons)
Request a ceremony! Having a challenging life-patch and you want a loving reset? Needing to refocus your energy so you can get things done? Feeling achy from travel and you want a gentle guided body movement experience to help ease your body? At this tier, you can request what you need and then we'll record it for the group to access!
Upcoming: #FancyFriday dinner with the Empowerment Studio (these will be virtual for now -- we're gonna get all fancy, eat dinner together over Zoom -- it's gonna be so change up our day-to-day and come together in community!!)
Plus, you get access to all of the other $1-$10 Patreon monthly perks while you're an active $30 Patron!
About
Hello beautiful humans!
Kinzie here! I run the
Empowerment Studio
-- the most empowering, uplifting, and engaged community for womxn, femmes, and other GNC folx. In the group, we connect, uplift, and get to know ourselves and each other better. While the work we do in the Empowerment Studio is constantly shifting (things that are built community-style tend to have a way of doing that, don't they?), the end results are consistent: people in our community learn to love themselves in bigger and more beautiful ways than they ever dreamed of.
The Empowerment Studio is doing important, life-changing work. And this Patreon is for people who want to help sustain that work. Not to mention: the funding makes it possible for us to bring NEW adventures to life!
So, how's Patreon work? It's a pretty straightforward crowd-funding system. When you become a Patron:
You get to decide how much you'd like to contribute each month.
Whatever amount you choose is auto-deducted from your account each month and goes directly to the Empowerment Studio to fund our work!
You immediately begin to get access to the rewards offered at your contribution tier (and all the other perks at the levels below it too)
You can change your contribution amount any time you want, which allows you to fit it into your budget beautifully!
That's it! Ta da! ✨✨✨
So what are these perks/rewards/tiers I keep talking about?


Patreon is kind of like Kickstarter, where you can design perks/bonuses for people at each contribution level. But instead of the Kickstarter model, where you might receive the perk just one time -- with Patreon, you get access to the rewards constantly, month after month, as long as you are still a contributing Patron.
So not only does this mean you get ongoing perks; it also means you get to bring to life all sorts of new opportunities in the Empowerment Studio, like our new virtual Empowerment Book Club, and the After Dark community where we talk about all things a bit more intimate.
The more you're able to support the Empowerment Studio, the more you're contributing towards the amazing experiences we're able to host.
**Perks are all a little bit in transition right now, since so many of the things we've been offering previously were in-person events. I don't know exactly where we're gonna land (let's be honest, we'll never LAND land, we're always going to be evolving) but IT'S GONNA BE GOOD.**

How's this Patron-contributed money used? Your support makes it possible to:
Host incredible Empowerment Studio events for low- or no-cost to community members,
Support the studio where we photograph Empowerment Boudoir Sessions and host community events,
Sustain our MAGICAL EFFING FACEBOOK COMMUNITY of almost 4,000 humans!
Pay my team (we currently provide income to SIX women and femmes, with goals of employing so many more!),
Pay me (Kinzie) for the work I do to make it all run. Y'all, can I be honest? My job is hard to describe! Impossible to quantify! BUT I'M GONNA TRY. Here are some of the things I do:

I create platforms (both online and in-person) for meaningful connection to take place.
I create safe learning spaces for folks in our group: I make it safe for people to mess up out loud (this is really the best way to learn!), and I do this while keeping the community a safe space for ALL members.
I also lead EPIC community challenges -- including the well-loved #SelfietoSelfLove Empowerment Challenge - where members learn to see themselves in a new light through 5 days of guided selfie work.
I'm amazing at making people feel like they are at home, and can be all-the-way themselves with us.
And I plan awesome events! I create epic spaces (in person AND online) where people get to show up exactly as they are, and we make them feel above-and-beyond welcomed and loved.
This is important work.
We are building a world of compliments and body positivity and empowerment, really fucking connected community, and life changing self-love experiences. We have to keep doing this. More now than ever.
So how do we keep it going from a financial perspective? How do we make this all run??
In the past, the Empowerment Studio has been funded by the limited number of very personalized boudoir sessions that I am able to offer each month. It's worked out pretty great -- I photographed clients throughout the week and then ran the group in the in-between moments.
Here's the (awesome, ridiculously cool) rub: Running the Empowerment Studio is becoming a bigger and bigger job, which means I can't host the same quantity of sessions in my studio as I used to. I'm too busy running this community! And! There are many people who want to support the Empowerment Studio's mission and want to do that in a way other than by booking a boudoir session.
Enter: Patreon!

Your support of this Patreon helps keep it all (the community! the compliments! the connection!) alive. And allows for it to get even bigger and grander, and to affect the lives of more people. And there's more! More money coming into the Empowerment Studio allows us to expand our impact. We can host new events, connect with more people through community outreach, etc.
So what are we going to be doing together in here?

I see this Patreon as our home base, our place to explore, and our place to grow together. I see this as the continuation of our revolution: a world of body positivity and fat liberation and compliments that is going to grow bigger and bigger and bigger. We'll use this as our launch pad to impact the world.
If you believe in deep community that will change the lives of the women and femmes who participate in it;
If you believe in body liberation and fat positivity;
If you believe in fucking up the status quo and smashing the patriarchy;
If you believe in supporting artists and trail-blazers and magic-makers and trouble-starters....
I invite you in. Come join us. Lead this revolution with me.
Thank you for supporting this community-driven mission. Thank you thank you thank you, from the bottom of my heart.
Now let's burn it all down in love.
Yours, always,
Kinzie
The moment I started dreaming of this Patreon, I envisioned my first 100 Patrons. I am overwhelmed when I think about every single one of you as individual humans, coming together to support this mission. Thank you, thank you, to this dear group of us.

When we get to our first 100 Patrons, let's have a virtual meet-up where we write out compliments on little pieces of paper, and then we'll coordinate a walk-around your own towns and pass the compliments out. Let's spread the Empowerment Studio love! People can host local Compliment Writing Parties - I'll send you compliment cards!! 

1 of 5
Become a patron to
Unlock 26 exclusive posts
Connect via private message
Recent posts by Empowerment Studio