Amanda McCormack
is creating Enfield Arts: web fiction series and novels
Select a membership level
Autumn in New England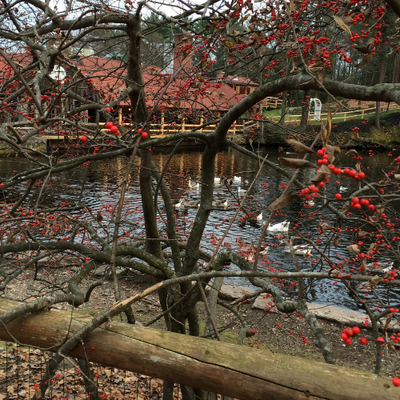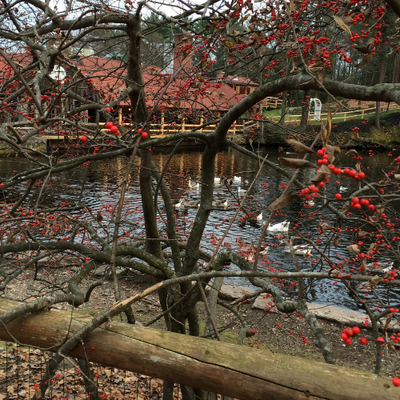 My deepest appreciation! As well as 
-2 days early access to all releases
-Weekly Patron-only updates.
-A public Thank You on Twitter
-Weekly micro-fiction from Enfield Arts' series. (Note that these stories contain spoilers for all released episodes.)
- (NEW!) access to annotated scripts and episodes



About Amanda McCormack
Welcome to Enfield Arts, a creative company based out of Central Massachusetts!Who am I?


Hi! I'm Amanda McCormack, a writer, podcaster, and lifelong Massachusetts resident. I am passionate about good fiction in any medium, stories just outside of the ordinary, and celebrating everyday life in Massachusetts and beyond. I created Enfield Arts as a place to produce these stories and release them for anyone who wants to read them. Some are free, some are paid, and all of them are things I absolutely love writing and hope you'll love reading.
I hope you'll consider supporting me with a monthly donation to Enfield Arts. You'll receive exciting bonus content and I will be able to devote even more time and effort to writing.
What is Enfield Arts?
Enfield Arts is a one-person organization that exists with the goal of providing high-quality fiction in a variety of mediums. Named for one of the lost towns of Massachusetts' Quabbin Valley, Enfield Arts celebrates life in Massachusetts and beyond.
Enfield Arts is currently releasing three series:
-----------
New Winslow
:
A free web serial with completed seasons released as novels. 
The town of New Winslow is a small community in the grip of a strange curse. While life tends to go on as normal, residents or visitors will occasionally find themselves unable to move past the town limits. You never when it'll hit you or how long it will last. But the rent is cheap and the people are nice. So if you can ignore the occasional paranormal phenomenon, New Winslow is a great place to live.

Part One begins when an impulsive promise and family obligations bring two friends back to New Winslow years after they left. Meanwhile, the town psychic looks for answers, the lone bartender quietly mourns, a young mother tries to hold things together, and the pizzeria owner just wants to be left in peace. As all their stories come together, mysteries are pursued, long-buried feelings resurface, and, as always, life carries on.

Do you like strange towns? Found family? Slow burn romance? Thirty-somethings trying to get their shit together with varying degrees of success? Then you'll love New Winslow!
New Winslow is released twice weekly on Patreon, Enfield Arts, Tumblr, Wattpad, and Medium, with collected seasons available for purchase on Amazon, Kobo, and Gumroad.
Season Three will begin October 26, 2020 with Patreon patrons receiving early access starting October 24.
-----------
Dart: An Audio Drama
: Dart is a paranormal microfiction podcast series that focuses on grief, fear, and life in the gig economy.
After a tragedy tears her life apart, Jenny now works long hours for Dart, a food delivery app. But when a fellow driver turns up dead and a sticky darkness starts to seep into Boston, Jenny might be reluctantly pulled back into the world she left behind.
Season One is available on Spotify and all podcatchers with Season Two planned for a tentative late-November 2020 release. Like all Enfield Arts productions, Patreon patrons at all tiers will receive early access.
-----------
North County Paranormal
: Enfield Arts' first paid release is the first novel in the North County Paranormal series. North County works out of a suburban ranch house in the heart of one of New England's strangest regions. They're the ones that go in and get your supernatural entities under control. Book One focuses on Gabriella, the newest recruit who joins the team shortly before things go to hell.
-----------
Why Patreon?

I'm extremely excited about these projects and for the future projects that haven't yet reached the planning stage. But in order to be able to devote as much time and energy to them as I would like to, I'll need your help!
How will the funds be used?
Investing in the equipment I need to upgrade these productions. Patreon has allowed me to pay for a Pinecast account and upgrade to Scrivener for my writing process.
Feeding my kid, paying the bills, all that good stuff.
Paying it forward through contributions to other patreons and donations to various charitable organizations.
Thank you for your support and I hope you'll consider joining my Patreon!
When I reach 20 patrons, I will write and publish two patreon-exclusive short stories: one for Dart and one for New Winslow! 
1 of 1
Become a patron to
Unlock 369 exclusive posts
Connect via private message
Recent posts by Amanda McCormack
How it works
Get started in 2 minutes