I have been at this for over ten years now and it has all been a labor of love! I love what I do - bring all kinds of interesting projects, ideas, tutorials, videos, stories and more to you. In my own small way I am contributing something positive to the world.
And I have some big goals.
I am going to do something special. I can't give too much of my plans away. But you are going to be stunned by what happens here with my work. The web is an amazing place with a lot of potential. And I am going to unleash some of that potential in my own way. 

"One man scorned and covered with scars still strove with his last ounce of courage to reach the unreachable stars; and the world was better for this.
-Don Quixote."

Ok, how about something concrete for you to consider?
Here are some concrete goals that I have started on. And supporting me will bear solid results for you. You can help me breathe life into these goals.
First off I need to finish my video studio (The Wizard's Lair). This is where I have shot videos and will shoot more in the future. But I have big plans for this. It is going to be a special place.
I need help with this. I need a carpenter to do some work and an electrician to do some work. I could possibly do the finish work on this myself but that takes me away from my normal work load of tutorials, projects and videos. ( You can learn more about 
the Wizard's Lair right here
)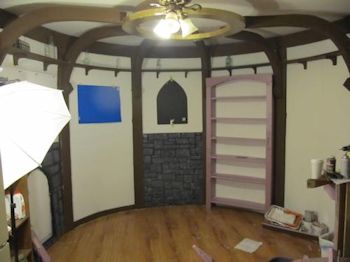 A note from Will:
The Wizard's Lair is not just a video studio. It is something more. There will be magic in this place.
Second I want to build a castle. A real castle. Other people, throughout time, have built castles. Why not us? I will spearhead this project and make it a reality -with your help.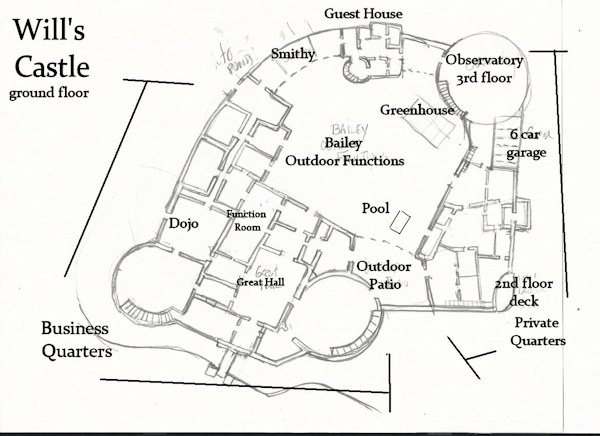 Right now I am in the process of designing in a way that makes sense. It will create revenue and potentially pay for itself. My patrons and I have been working up plans on how to do this.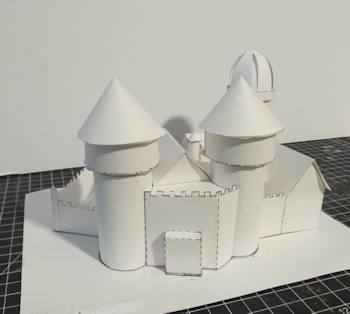 Here is the current paper version of the castle. I am working on this project and have it all designed out. Now I am working on the textures. This paper castle project will possibly be for sale or as a giveaway for patrons.
About Patreon: What can you get?

If you sign up to be a patron I have a whole lot of goodies for you to choose from Including:
A certificate of contribution
A postcard from my hometown
Honorary Knighthood
My meadmaking ebooks
My book on Fantasy and Medieval Dioramas
Hand forged Miniature Nailsword
Shoutout on my youtube channel
My sincere thanks go to you for considering support of me and what I am doing here on the internet!
-Will