Epic Rap Battles of History
Epic Rap Battles of History
Select a membership level
Crew [2022]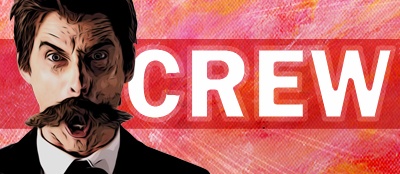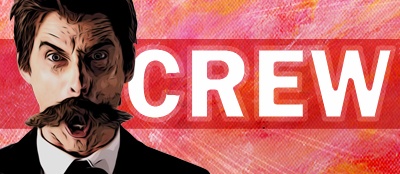 20% off all merchandise orders
Access the private ERB Discord server
Submit match-up ideas for potential feedback
Vote in regular match-up polls
Access to extra behind the scenes content
Gain knowledge about concepts and ideas we are developing
Submit your own lyric ideas for potential future ERB's
Selected lyric submissions rapped by Peter or Lloyd (6+ times a year)
Enter trivia quizzes to win ERB memorabilia (6+ times a year)
Join video live streams with Peter & Lloyd (6+ times a year)
Join Discord chat sessions with Peter & Lloyd (6+ times a year)
Includes Discord benefits
About Epic Rap Battles of History
Welcome to the ERB Patreon! 
We have been making Epic Rap Battles of History together since 2010. If you're here reading this, we're already grateful. If you decide to become a patron, you'll be joining us on a whole new level.
In 2018 ERB became fully independent. We didn't have a grand plan. We wanted to make more rap battles. We wanted to build on the legacy of Seasons 1-5 and we wanted to have some fun doing it.
Most YouTube creators will tell you that the pressure of trying to constantly create great content can be rather debilitating over time. The highs can be very high, but the lows can quickly eat away at your mojo. It's all about finding balance and trying to think positive.
Each of our videos now cost tens of thousands of dollars to produce and we can spend months toiling over them. But, we never really know how YouTube will react to them. The algorithms have very little regard for the actual amount of effort you pour in.
Sometimes a video will soar out of the park. Sometimes a video will be suppressed so a limited amount of people see it. And sometimes a video can end up being demonetised. That is just the way things are in the modern YouTube era. 
So, the ERB Patreon was formed to try to bridge that gap between uncertainty and security. A safety net for the future of the series and at the same time it would act as a little private club for anyone out there who loves what we do.
We know the last few years have been tough for everyone. The situation with Covid has affected us all in many different ways. For ERB it has affected our day to day plans, our ability to meet up in person and our ability to create new battles. But, in a way it's still been an important time.
One thing we learnt from this whole period was that we have actually enjoyed being able to invest even more time into each video. The lyric writing has been done at a slower pace with much more rewriting. We've also been able to spend much longer on recording the audio tracks and the whole video editing process too.
And we are proud of the videos we have managed to make during Covid - Trump vs Biden, Potter vs Skywalker and Ragnar vs Richard, Bezos vs Musa and Wick vs Rambo vs McClane.
For 2022 we decided to alter the Patreon and make it one low cost tier of $5 for everyone to try to make it more accessible to more people. We hope you decide to join us. :)
WHAT DO YOU GET AS A PATRON?
You'll get all sorts of cool stuff including bonus content, live streams, quizzes, access to speak to us direct and the ability to vote and help shape our decisions. You also have the chance to get involved in our creative writing process.
WHAT WILL WE DO WITH THE LOOT?
We'll invest the money raised back into the video making process. Your support will allow us to buy costumes, props, equipment, beats, plugins, and will help us pay editors, writers, producers and Snoop Dogg.
WHY START A PATREON?
We think we might be able to do our best work if our main sponsors were the same people who love this series as much as we do - YOU the fans! 
We created the Epic Rap Battles of History with you, the viewers. We brought it back because of you, because it feels like you still want to see more. We want to keep making these videos as well as we possibly can, and we hope this Patreon can be an awesome part of that.
You can find answers to some frequently asked questions over at the FAQ 
here
.
much love,
-np&eL
[Banner Photography by 
Adam Hendershott
]
Become a patron to
Unlock 473 exclusive posts
Connect via private message
Recent posts by Epic Rap Battles of History
How it works
Get started in 2 minutes