Eric Allen Hatch
is creating BEYOND THE BOONMEMES
Select a membership level
Paul Blart: Coffee Purveyor
See the content! Unlock and read everything I've ever posted or ever will post here, including all articles, memes, AMAs, and the weekly features PAUL BLART: VIDEO CLERK and 2 FILM 2 FESTIVAL!
2 Uncle 2 Boonmee
See and engage with the content! Unlock, read, and interact everything I've ever posted or ever will post here, including all articles, memes, AMAs, and the weekly features PAUL BLART: VIDEO CLERK (personalized viewing recommendations based on YOUR taste) and 2 FILM 2 FESTIVAL (profiles of visionary world-cinema deep cuts that deserve more recognition and discussion)!
STAR-CHILD BAE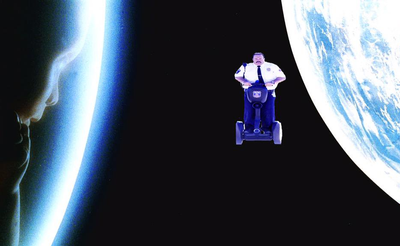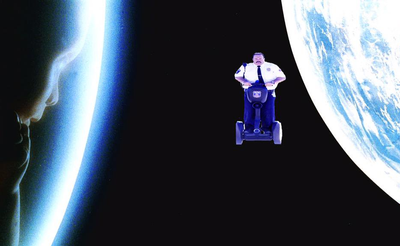 You wish to, for whatever reason, give me more money than suggested. It is noticed and appreciated! Of course, you get all of the above benefits. Please only choose this option if it won't be too much of a financial pinch for you. 
About Eric Allen Hatch
Hi! I'm Eric, and I'm cinephilic. I've worked for two decades as a film curator and critic, the last 11 as director of programming for Maryland Film Festival, where I took a leading role in growing the organization from a small regional fest to a key voice in the independent film world.
This page aims to scrutinize and enrich the space between rigorous film criticism and dank movie memes. Maybe you're here because you read Filmmaker Magazine piece 
Why I Am Hopeful
, which took a hard look at systemic issues in U.S. independent film festivals and venues, and offered some concrete solutions. Or maybe you know me as @ericallenhatch on 
IG
and 
Twitter
, where I've photoshopped Paul Blart into 
Uncle Boonmee
and meme'd everything from 
Moonlight
to 
The Passion of Joan of Arc
. On my Patreon, those lobes merge into one! 
Recurring columns include 
2 Film 2 Festival
, in which I draw on my 20 years of attending and programming festivals to profile a deep cut of visionary world cinema, and
Paul Blart: Video Clerk
session, where I give personalized viewing tips to anyone here that wants 'em. There's also AMA sessions, a meme-based advice column, and plenty of stand-alone features.
SOME CONTENT HIGHLIGHTS:
16 Flippant Tips For Getting Accepted By Film Festivals

What Fassbinder Means to Me, In Words and Memes


Beautiful Things Smaller: The Forgotten Past and Unwritten Future of Baltimore's Historic Movie Theaters
My Interview on the excellent 
Supporting Characters Podcast
Cinema Without Safety Goggles
(a personal essay for Metrograph)
The Incredible Story of Baltimore's Left Bank Jazz Society
My Top #Tweets
(maintained and updated regularly)
What Apichatpong Weerasethakul Means to Me, In Words and Memes


2 Film 2 Festival: The First Fifteen Films
______________________________________________________________
Origin Story:
 Early this year I took stock of my work situation and realized that I was in an unsustainably toxic situation. Understaffed and under-resourced, I was working hundreds of days in a row, 10 or more hours a day. This resulted in several years of anxiety and extreme insomnia that had a significant impact on my physical and mental health, and in February 2018 I decided I'd had enough and very abruptly quit. I'm much happier and healthier now! Turns out sleep feels good. 
I created this space to express myself and engage with other film lovers while I seek a new year-round gig in film programming, distribution, or funding (like-minded and solidly resourced organizations, holler!). That said, it's taken on a cool life of its own, and I definitely plan to continue Beyond the Boonmemes once I find a new day job.
If it's not for you, hey, I get it! If you're reading this because I've created value for you in the past, but this doesn't interest you, you could always tip me on 
Venmo
, or just keep it moving. Either way, thanks for reading! And: THANK YOU to all the donors who've signed on!
By becoming a patron, you'll instantly unlock access to 172 exclusive posts
By becoming a patron, you'll instantly unlock access to 172 exclusive posts
Recent posts by Eric Allen Hatch
How it works
Get started in 2 minutes