Erica Schreiner
is creating video + performance art in NYC
Select a membership level
Skye Contributor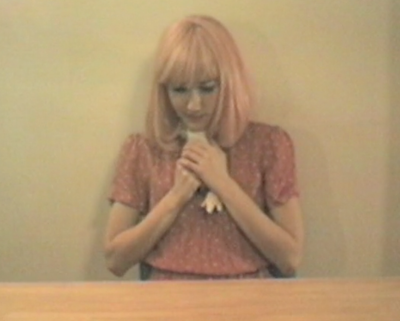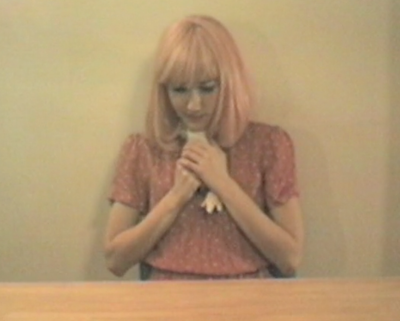 The main feature of this tier-- you will be able to view ALL of my video art, much of which is not online, including work from 2005 - the present. I will be post my catalog of work, chronologically, followed by new video art works as I create them. You will be able to view my earliest video art project: The Skye Project in a higher resolution format than was previously available in its original uploaded form. Included in this tier are also films from The Disorders Series, Satori (first feature film), and more recent works.

You will also receive invites for online screenings of The Special People (second feature film) and other videos, which will be followed by live Q+As! 

Satori Supporter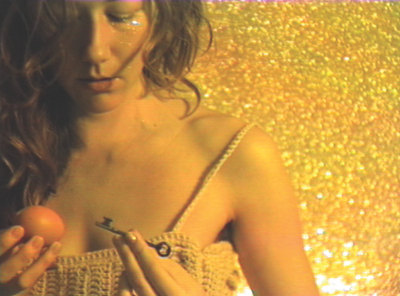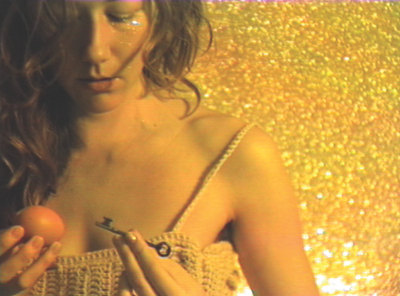 In addition to my entire collection of video art (see Skye Contributor), you will have access to behind-the-scenes photos, video and audio of my art making process. This includes outtakes and interviews. This level takes you deeper-- as I find secret treasures on my hard drives or create new things, they will be here for you. 
Behind-the-scenes content
Special Benefactor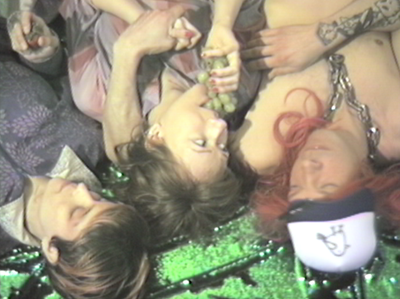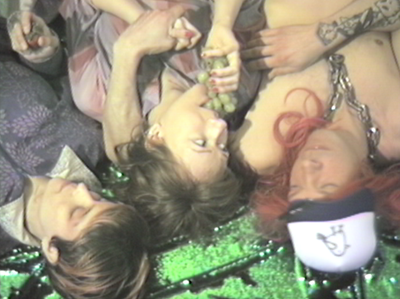 In addition to receiving all the benefits of the Skye and Satori tiers (which include my library of video art and behind the scenes content), you will have YOUR NAME in the credits of my next video. I am always working on my next work of video art. I'm working on one now actually. If you join at this level, your name is going to be permanently part of my next film and forever included with that work. My videos will continue to be displayed in galleries and museums, internationally. As they do, so will your name and contribution. As long as you are a member of the Special Benefactor level, you will be in as many videos as I create during the time I have a Patreon. Honestly, I don't know how long I will be on Patreon, but for right now, this is a special way that we can connect. 

You will also receive a postcard with a video still from The Special People, in the mail. I will hand-write and send it directly to you. 
Your name, in the thank-you's of next video

Hand-written thank you video art postcard in the mail sent to you!

Behind-the-scenes content
About Erica Schreiner
Welcome to my online gallery of analog cinema! Much of the video art you see here cannot be found anywhere else online. I'm committed to screening my work in physical spaces because I want the viewer (you) to have the opportunity to experience the personal transformations and healing that come from a relationship with art. When distracted with cluttered content online, this cannot happen. Yet-- I also want this work to be available for the few who are serious art appreciators. This is for you. You know about the transformative power that can come from a relationship with a work of art. That is what this is about. If you are here, I know you know how to view art to get the most from it, undistracted and in full screen mode.

What you will have here is my entire body of work. I have been making these experimental VHS video and performance art works for 17 years now. This is the first time they will available in their entirety. I have been making these videos in response to my life. I have experienced many traumas and I have found the most true way to deal with these, is to face everything with full force, confront it with my body, my eyes, and immerse into it, until it becomes my art. This is how I find healing. It is my heart's deepest desire that this work connect us, and that you find healing in it too. There have been many times in my life when I have read books by writers long passed, and have known with such certainty that they wrote those words for me, a stranger in another time and place. But I connect so deeply to their art, I know it's transcending time. This is my language, and it's how I speak to you. I journal memories, meaning and inspiration to accompany these films. 

The world as it exists is not what I want it to be. I see pain every time I leave my apartment. I see humanity at war with the Earth. I see the healing power and gifts of women, shunned. I see families hurting each other. I see the internal war we wage on ourselves. So, I create and invent the world I want to live in— an ethereal, sparkling place where dark forces are confronted-- because this world needs to exist. I refuse to accept a reality that is not both confrontational of these destructive forces, and also sparkling, tactile and present.

Thank you for your kinship and support. I'm so excited to share this world with you.

Love4ever,
Erica

By becoming a patron, you'll instantly unlock access to 19 exclusive posts
By becoming a patron, you'll instantly unlock access to 19 exclusive posts
Recent posts by Erica Schreiner
How it works
Get started in 2 minutes