Eric Hutchinson
is creating music, musical things
Select a membership level
E-HUTCH CLUB SILVER MEMBER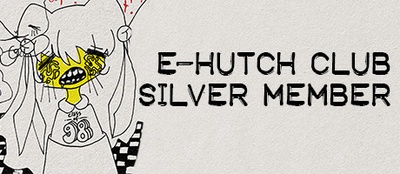 MUSIC
Hear my new music before anyone else!
Monthly podcast of me discussing my new music in-depth with journalist James Campion
SHOWS
Early VIP Access to buy tickets to my headlining concerts
Access to tickets for the 2020 E-Hutch Club Weekend in NYC!
ONLINE
Access to my Members-only activity and exclusive behind the scenes looks at all of my ongoing projects.
First look at special videos and photos
EXTRAS
That fuzzy feeling inside knowing you're supporting independent music!
E-HUTCH CLUB GOLD MEMBER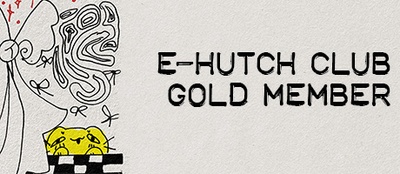 ALL OF THE $1 REWARDS PLUS:

MUSIC
Monthly digital downloads of live board tape recordings from the E-Hutch vintage vault
SHOWS
Early access to buy concert tickets for headlining shows.
ONLINE
Message me questions and get answers about my music, cities, travel, food, etc.
EXTRAS
Name included as a VIP Supporter in new 2020 album liner notes!
Unlimited High-Fives!
E-HUTCH CLUB CHROME MEMBER
ALL OF THE $1 & $5 REWARDS PLUS:

ONLINE
Access to my Monthly Videochat and Acoustic Performance for E-Hutch Club Members only!
Monthly video from the E-Hutch Vintage Video Vault!
EXTRAS
About

Welcome to The E-Hutch Club!
This is the place where I deep dive into my music and my life and geek out with my fellow E-Hutch Club members. I'm so proud of the community we've built here and I'm having so much fun getting to know everyone! I hope you'll consider joining today and thank you for being interested in my life, my music, and my work!

—————————————————————————————————————

New Album - Class of 98!
I'm releasing my new album Class of 98 on April 17, 2020. 
E-Hutch Club members will be the first to hear new music, special podcasts discussing the making of the album, behind the scenes stories and much more!

2020 Tourdates

To celebrate my new album, I'm doing lots of shows in 2020 - some solo and lots with my  new power trio.
E-Hutch Club members get early access to tix, FREE tix and special Meet & Greets.
2020 E-Hutch Club Weekend in NYC:
E-Hutch Club members get to attend a special members-only weekend together in NYC.
 This year's event takes place the weekend of June 26, 2020 and is already underway!


Myotonic

I'm actively involved in advocating for care and a cure for Myotonic, a disease that affected my Dad and my family my entire life. I'm working to educate and inspire by sharing my stories. Learn more at
myotonic.org

—————————————————————————————————————

Here's What People Are Saying About The E-Hutch Club:


"I truly feel like I'm a part of something special, and it's obvious how much Eric sincerely cares about this project and his fans."

-Marie Hoag, Platinum Member
"Joining the club is a great way to support and promote all things relating to Eric. His posts are fun, creative and entertaining too, and the group interactions are a bonus. The E Hutch Club is a gem!"

-Becky Detering, Chrome Member

"It's a pleasure and a privilege to be able to support an artist one loves so much in this unique and direct way. So thrilled to be an EHutch Club member and come along for the journey."

-Elvan McMillen, Diamond Member
"Nothing against other 'fan clubs', but it's wayyyy better when the artist actually interacts with fans, reads and reacts to their comments and genuinely cares."

-Christine Janosco, Platinum Member
"Eric's Patreon is like that first bite of pizza, always just as awesome as you expect."

-Jim Carroll, Gold Member
Recent posts by Eric Hutchinson
By becoming a patron, you'll instantly unlock access to 409 exclusive posts
By becoming a patron, you'll instantly unlock access to 409 exclusive posts