Eric Moser
is creating Interactive Fiction
Select a membership level
YAY!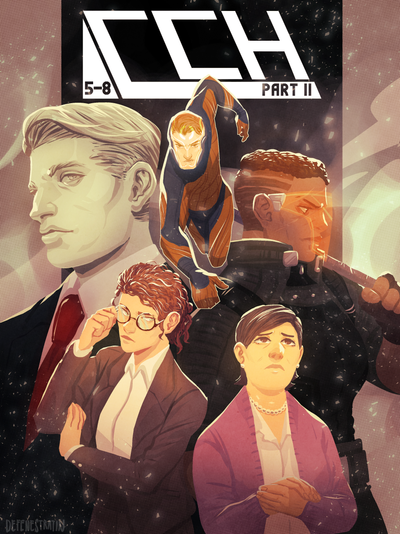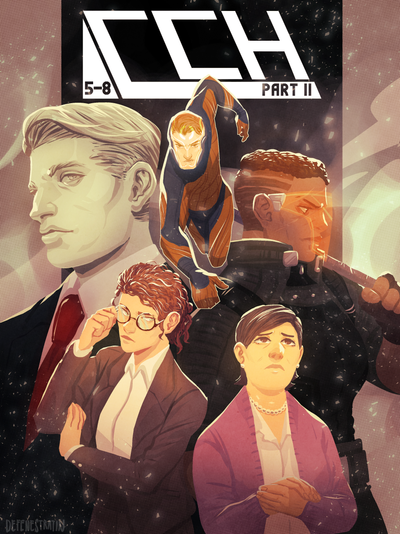 I feel so popular! Thank you for supporting my work!

Each month, you'll get access to my Schedule & Updates post so you can see what's going on! 
POW!
POWERFUL access!

1) My works-in-progress.
2) Monthly polls. Make your voice heard!

HMMM!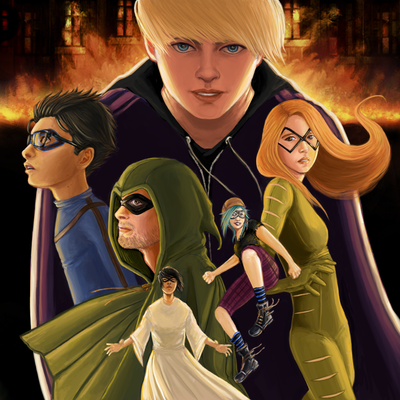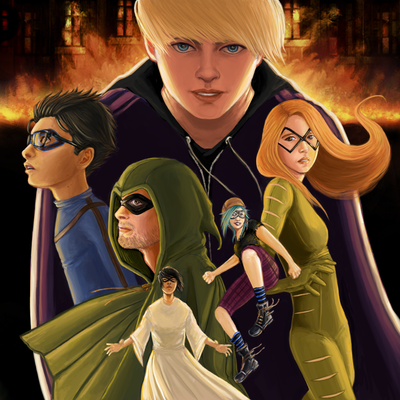 Let's work our brains! All the benefits of the POW! Tier, plus:

1) Access to me for questions/chat/etc.
2) Access to my new monthly "Hmmm!" post where I discuss craft and sales-related info.
3) Active Hmmm! supporters who have been with me for at least 3 months at the time I submit game files to my publisher will be named in contributions section (assuming consent from publisher).
About Eric Moser
Who am I?  (updated 9/14/2021)

I'm Eric Moser, author of the interactive comic book-inspired novels, Community College Hero: Trial by Fire (2015), Community College Hero 2: Knowledge is Power (2018), and Zip! Speedster of Valiant City (2020). I expect to have Community College Hero 2.5 Fun and Games published in early 2022.

Why am I here?

I'll be very honest. Like many other writers, I've love to build my writing career from the part-time side hustle it is now to something that could (eventually) replace my day job. Most of that equation just comes down to publishing as much as I can. But some of it rests with platforms like Patreon that can help me provide benefits to my readers who'd like to give me a little extra nudge toward my goals. 

What can I offer you?

As of September 14, 2021, I offer 4 Tiers. The SHHH! Tier is brand new!

The YAY! Tier is $1/month. It's my general support tier for people who don't ask for any benefits and just seek to support my work.

The POW! Tier is $3/month and grants access to my works-in-progress and polls.

The HMMM! Tier is $5/month and provides additional ways to communicate with me (chat/Zoom) and access to my monthly "in the weeds" post about the writing business, craft, sales, story development, etc. Also, active HMMM! supporters who have been with me for 3 consecutive months at the time I send game files to my publisher will be named in a contributions section (assuming consent from the publisher).

The SHHH! Tier is $50/month. Pledging to the SHHH! Tier for just one month means you get to pick my brain one-on-one for 60 minutes (on a platform like Zoom; audio-only is fine if you prefer). You can ask anything about writing, game designing, marketing, basically any aspect of the business. If you're looking to dip your toe into the waters of writing interactive fiction, I would be glad to share what I know! Fun and Games will be my 4th published game, so I'm experienced with the process from start to finish, both for Hosted Games and Choice of Games. (Limited to 2 patrons per month)

Thanks for reading, and consider joining up! I'd love to have you join the community. Have a Specktacular day!

Eric 

By becoming a patron, you'll instantly unlock access to 155 exclusive posts
By becoming a patron, you'll instantly unlock access to 155 exclusive posts
Recent posts by Eric Moser
How it works
Get started in 2 minutes