Erika Lancaster Artist
is creating Drawing/Painting Tutorials + Original Artwork
Select a membership level
Get exclusive patron-only merch
Art Advocates
My eternal gratitude 
Special thanks in YouTube videos and social media 
How to Find Your Art Style workbook
Weekly Sketchbook Challenges
Monthly Private Live Q&A's 
Ad-free versions of videos that I share on YouTube (with downloadable outline sketch, reference photo and supply list)
Budding Artists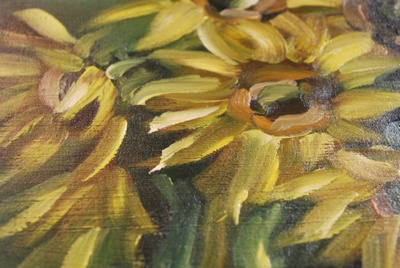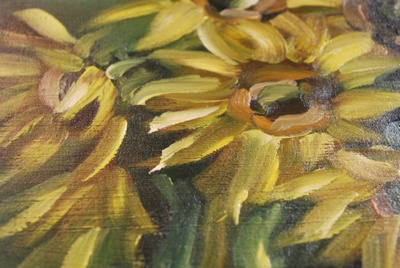 Everything from lower tier
2 new real-time/step-by-step tutorials with commentary walkthrough per month (these videos are not shared anywhere else) *A library of over 50 of these full tutorials are now available!
Each tutorial includes its own downloadable outline sketch, high-resolution reference photo and a supply list including specific colors used for the piece on hand
Access to a growing vault of original reference pictures taken by myself that you can use for your own artwork (even work you're intending to sell)
Participation in polls for upcoming tutorials and live sessions
Rising Stars
Everything from lower tiers
Access to a library of classes on Art Fundamentals (designed to be seen and worked on in chronological order) with downloadable version of my Keynote + fillable worksheets *25 classes already available and a new one is shared every month + Many of these classes have extra step-by-step tutorials at the end
Monthly Art Assignment (prompted at the end of each class) designed to help you build a solid understanding of fundamentals, push your creativity and help you find your artistic voice 
Direct feedback from me on any of your work
Quick Art Tip videos shared every-other-Saturday
"I'd rather be in the studio." -Die cut vinyl sticker
One-on-One Students
Limited (0 of 3 remaining)
Everything from lower tiers
1.5-hour private class a week via Skype *Classes are individualized to your own skill level and specific goals. My undivided attention is on you once an hour every week and I provide assignments that will help you progress much faster.
Exclusive Organic Tote Bag
Fulfilled by Patreon
"I'd rather be in the studio." Statement artist tote bag.
About Erika Lancaster Artist
*PLEASE READ BEFORE JOINING* 🤓💕

▶ How to Use Patreon video: https://youtu.be/hmnNvHjBP_w
▶ F.A.Q. Page: https://www.erikalancaster.com/patreon-faq.html
▶ Free Patreon Samples!:

https://www.erikalancaster.com/patreon_samples.html
If this is our first time meeting,
hello
!
I'm a traditional media artist, art content creator and art educator that's obsessed with creating and teaching art. I 100% believe that the world would be a better place with more art and artists in it.I spend my days creating and selling my own art, producing helpful content that I share via 
my website
 and YouTube channel, and teaching aspiring artists all over the world the necessary skills to finally see their visions come to life.
After having taught art locally to people of all ages and skill levels for over eight years and having seen the positive impact that artistic creation was having on their lives, I decided to take my business to the online world in order to reach a larger audience.
I'm here to provide individualized guidance in a loving way for aspiring artists who are serious about taking their skills to a new level and want to bring their own light to the world.
Though I
love
sharing helpful blog posts and YouTube videos, it's impossible for me to provide the type of in-depth, consistent guidance and individualized feedbackthat can be provided via a closed membership site like this one. I'm also a
huge
believer in making a quality art education accessible for people and am excited to share what I've learned in art school, as well as my many years making a living in the art/design field. 
Most art teachers and courses out there teach only
techniques
 and set aside the Art Fundamentals that are going to give you the knowledge and tools required to be able to create original, impactful visual compositions from scratch that are balanced, harmonious, and transmit your personal message to the world. You end up creating carbon copies of what the instructor is doing, which is perfectly fine if you're creating art for fun. 
But you'll notice that, in my instruction, I take it way further. 
In my posts and tutorials (and of course- the classes available for the Rising Star tier and upwards), I share tons of information on Art Fundamentals that are going to help you start asking the right questions throughout the creative process (before, during and after), and thorough, no-nonsense advice that'll help you get into the flow of creating your own original work from scratch. 

All for a fraction of the cost of online courses and the huge debt that going to art school brings! 🎉🎉


▶ What you can look forward to as a member:

There are four different tiers that you can join according to your needs and each gets access to different benefits including:
▶ 2 new Patreon-exclusive real-time/step-by-step tutorials 
every-single-month *As opposed to many artists sharing real-time painting processes, in my tutorials I actually include a full commentary walk-through all throughout the video!
▶ Direct feedback from me on any artwork you'd like to share
*EXCLUSIVE FOR $15 AND UPWARDS*
(I'm checking on posts in the Community tab as well as on messages and emails from Monday through Friday)
▶ Sketchbook prompts sent to your inbox every Monday designed to keep you consistent and progressing your skills/knowledge on important art topics
▶ Private LIVE Q&A's every month where you can ask questions on any art-related topics you'd like 
▶ Classes on Art Fundamentals and art assignments that will help reinforce the knowledge you've gained in each lesson
*The recordings of each class are uploaded onto the Art Fundamentals Class Library and are designed to be seen in chronological order, taking you from simple topics to more complex topics (Elements and Principles of Art, Composition, Perspective, Drawing Faces, Light Behavior, and much more)
▶ Access to a growing vault of original art reference photos taken by myself that gets 5 new photos added each month
▶ As a member, you have access to the
entire
back catalog of posts for the tier you choose to join, for as long as this Patreon site exists (which I anticipate being a
very
long time!)
▶ Participation in polls for topics of discussion in live sessions as well as for new content being created
Here's some information that will help you navigate the Becoming Artists membership site:
*Important note: The site's layout and interface changes depending on what device you're visiting it with. I highly encourage you to use this site on a desktop or laptop, as it's not only easier, but you'll be able to see the videos I share on a larger screen.
▶ How you get charged
When you join you get charged right away for the current month, as you immediately get access to the entire back catalog of any tier you choose to join. After that, you get charged like everyone else on the 1st of the next month.

Because of this, I'd highly recommend joining at the beginning (preferably during the first week) of any new month. 
Ex.:
If you join our Patreon community on January 25th for $6 per month, you will be charged $6 on the day you join. Then on February 1st,
3 days later
, you will be charged $6 for your February patronage. So to get a full month of your money's worth, you may want to consider joining in the beginning of the month. 
You can upgrade/downgrade your tier or stop pledging at any time. There are no binding contracts keeping you for any specific amount of time, which is one of the beauties of Patreon!
On a cell phone (Patreon app):
Click the 3 dots in the top right of the screen. You can edit your pledge amount. Under "Your Tier" click "Edit" and you will see the different membership levels. Click "Select" on your new level. Scroll down and click "Update" to finalize.
On Desktop:
Hover over your avatar (cute little icon) on the upper right corner. Scroll down to "Manage Memberships".
The site has three main sections/tabs:
1. Posts-
Here you'll be able to find all of the posts I've shared (Sketchbook Challenges, tutorials, polls, special announcements, etc.) all in chronological order. You can search for specific posts past posts by using the Search field in the top right, searching by media type, date, tier, or by using tags.
*Tags are words that I add into each of the posts I share that help organize them into different searchable "categories". By going to the Posts section of the site, you'll see all of the most popular tags in the upper section, including "Watercolor Tutorial", "Sketchbook Challenges", etc. You can click on any of these, or click on the "45 more" to the right of them. A drop-down menu will appear, showing all of the different tags I add into posts and you can click on whichever interests you.
2. My Membership-
This is where I explain a bit about who I am and what I offer in this membership site.
3. Community-
This is a special area for members to post their work, comments, and where we'll be able to interact with each other. I'll be checking on this tab from Monday through Friday, providing feedback and engaging with you. It's incredibly important for me to create a positive community where we all feel safe and comfortable sharing and providing each other feedback.
Thank you
so
much for popping by!
It truly means the world and I'm very excited to help you move forward in your artistic journey.



Here are a few comments from some of my one-on-one students and online community members:

"

I have followed Erika for a while on her blog, Pinterest, watched her videos, and receive her newsletter, enjoying her clear description of art concepts. Now I've been lucky enough to join her Facebook art group, watch her weekly live streams and had a personal Skype class. She is approachable, fun, and KIND! She quickly figured out where I was in my creative journey, encouraged me, and gave great feedback and tips to help me move forward." 
-Barb Maki (Alberta, Canada)

"Erika has helped me improve both my drawing and watercolor skills after I have taught for several years myself. I have taken Erika's online courses and watched her YouTube instructions and left with plenty of useful information and inspiration.
She takes you through step-by-step lessons that are easy to understand and makes important information accessible for aspiring artists at any level. I've found her explanations easier to understand than many textbooks and even classroom instructions I have taken in the past.
I highly recommend Erika's videos and online classes."
- Marilyn Weimer (Missouri, USA)

"My favorite thing about my watercolor classes with Erika is that they feel so custom to my level and what I'm interested in. I can tell that she puts a lot of preparation and care into what we cover in each session.
My lessons consist of theoretic introductions where she explains and recommends tools and supplies, and are followed step-by-step demonstrations/tutorials. I have so much fun following along and love how my paintings turn out!
Erika is a talented, encouraging and enthusiastic teacher. I would highly recommend booking a class with her if you're looking to develop your painting skills."
-Jacqueline Bürgi (Zurich, Switzerland)

"Erika is energetic, talented, and the love she has towards the art, as well as for art enthusiasts shows in all she does. I truly admire and respect her work, as well as her work ethic. I appreciate the time she has dedicated to inform and teach me different artistic skills. I would love to be able to take more classes with her and be able to work with her in the future."
-Jesus Cruz (Florida, USA)

"Last week I completed a Skype session with Erika. We had a brilliant class which I thoroughly enjoyed and learned so much from. Erika was well prepared for the lesson and shared her screen to clearly demonstrate the concepts. I learned so much that I will now work on and develop with further practice.
I am keen and excited to practice further and develop the concepts she has taught me. Erika is clear and enthusiastic in explaining the topics. I understood each point before we progressed to the next step. After completion of the lesson, Erika also sent me exercises and tips for me to practice. I would highly recommend Erika for art lessons!"
-Jane Maloney (Northampton, UK)
$856.58 of $1,000
per month
When I reach this goal, I'll be able to stop teaching some of my local Art classes in order to invest even more time in creating more offerings for my Patreons.
2 of 2
By becoming a patron, you'll instantly unlock access to 366 exclusive posts
By becoming a patron, you'll instantly unlock access to 366 exclusive posts
Recent posts by Erika Lancaster Artist
How it works
Get started in 2 minutes