Select a membership level
REJUVENATOR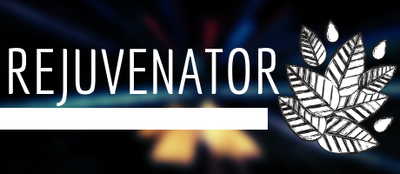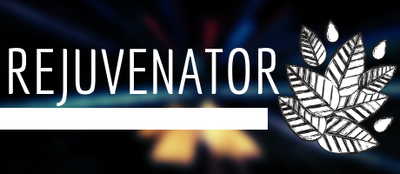 Thank you for joining my art & resilience incubator! For $1/month you get access to my Patron-only stream, which right now means:
Access to the DAUGHTER, YOU'RE A STORYTELLER multimedia Patron-only experience of the album release (song demos, live videos, interviews, secret album listening session, and more!)
RESONATOR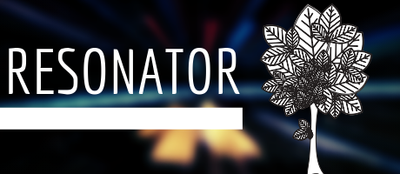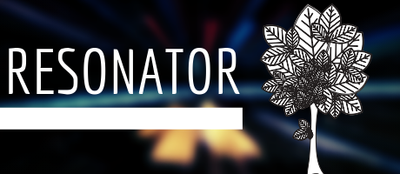 Thank you for supporting independent artists! For the $3 level you receive:
Download of my forthcoming album Daughter, You're a Storyteller in October 2020 (available for the public in November 2020)

Access to the full album multimedia Patron-only experience of the album release (song demos, live videos, interviews, secret album listening session, and more!)
REVITALIZER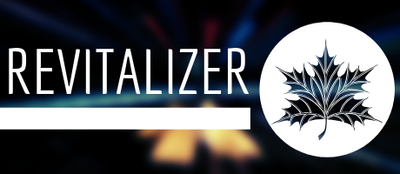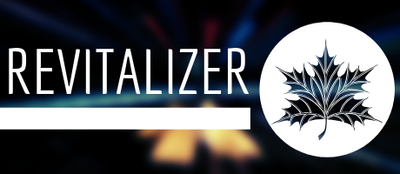 You're magical. For $5/month I will send you:
A handwritten welcome letter when you first join my patreon!
Download & physical copy of my album Daughter, You're a Storyteller in October 2020 (available for the public in November 2020)
Access to the full album multimedia Patron-only experience of the album release (song demos, live videos, interviews with storytellers, secret album listening session, and more!)
About Erika Lundahl
Welcome to my art garden CSA.
This is my incubator for resilient hearts and resonant bodies—the musical processing of a human making her way in 2020. This is a space where I am learning to thrive, artfully, imperfectly, and in tune with the Earth.


DAUGHTER, YOU'RE A STORYTELLER: AN ALBUM & MULTIMEDIA JOURNEY
I am so proud and thrilled to share some new art with y'all. This album and all the juice that goes with it has been in the works the last two years, supported by my Patrons. It's a gathering of the stories and tools that birth resilience. It is about looking back at ancestry, and integrating the threads of story that we each carry with our present, lived selves. It is about self-acceptance. It is about T A K I N G U P S P A C E and experimenting. It is a meditation on CURIOSITY, INTEGRATION, CONNECTION and WOMXNHOOD.


HOW THIS WORKS:
The album & multimedia experience will be released over Patreon beginning October 15th over two weeks, with the album to be fully available for the public in November 2020. I have music videos, short meditations, interviews with women and queer storytellers in my life, and more, to share alongside this.
- Join my Patreon AT ANY LEVEL between now and October 15th and you will receive the experience of this album as I've planned it, with multimedia video, interviews with other storytellers in my life, and more.
- For $3/month, you will receive a digital copy of "Daughter, You're a Storyteller" (and all the other goodies!)
- And, if you join for $5 or more, you will get a hard copy of the album sent to you when it comes out, and the full multimedia journey as I've carefully planned it. <3 And, check out the extended levels for more juicy goodness!

QUESTIONS:
WHY PATREON, NOT KICKSTARTER?
As a musician during this strange COVID season, where touring and live shows have become a vision for the future not the present, we're all still figuring out how to move through this new world. Bringing new art forward in ways of mutual benefit is an experiment, always, and even more so now. I've found a lot of joy and connection in creating and sharing my art here--as well as creating new digital spaces for artful sharing, like the Resiliency Artful Storytelling Share I held last month (and plan to do monthly). Last spring, when the album was complete I did intend to do a larger crowd-sourced campaign. But with the pandemic, Black Lives Matter, the wild fires and beyond, it no longer feels like an authentic choice to ask from my community in that way right now. This is my chosen platform to be sustained and supported as an artist, and YOU can help make that happen by becoming part of this community.

CAN I MAKE A ONE-TIME CONTRIBUTION?
Yes! If you want to make a one-time contribution, to support bringing this album to life specifically, feel free to join at your chosen level. Cards are charged at the end of the month, and you can cancel after your first month. You'll also be able to buy the album in all the places once it comes out in November if this isn't the right fit for you.

This year has been, by every metric imaginable, absolutely mind-mendingly bonkers. It has brought so much heart ache, so much reckoning with our need to evolve and grow into our power, become more compassionate, move slower, and feel the full scope of our wild emotional landscapes so we can move forward. This is my artful gift to the world, and I'm ready to let it out into the light.

I'm also forever grateful to my album co-collaborators--a vibrant cast of Seattle musical talent who stayed authentic with me through this whole process, including producer Isaac Castillo, recording engineer Doug Indrick, as well as supporting instrumentation and vocals from Beth Fleenor, Bess Hepner, Cooper Stoulil, and Andreas Kasprzok.

More about Erika and Patreon
If you are reading this, I believe you are supposed to be here. You are supposed to be here regardless of whether you choose to support my work on this platform or any other, monetarily or otherwise, today or next year or never. I'm grateful for your presence and so glad you've alive to help make this world with me. Can we learn from each other how to move through this world more gracefully, and with more bravery, compassion and vulnerability? I suspect so.

About me and what I do:
- I live and breathe on stolen Duwamish land in South Seattle.
- I write folk songs for movement building, and for my own growth and resilience
- I'm working on a new album, which will likely be out late in November 2020!
- I sing with The Peoples Echo--a choir writing new songs for our movements for climate and social justice. Listen to our songs here and join our next monthly song teach-in!
- I believe that music is a potent medicine and a means to reach through barriers that otherwise cannot be breached, and to heal our bodies and hearts.
- I put out a live in-studio album "Right Back at You" in late 2018, but this will be my first full studio album. It also helps me make more space to work part-time and participate more fully in activism and movement work here in the Pacific Northwest for climate and social justice.
- And, I believe that with our environment in a state of runaway human-caused climate chaos, with racial and gender injustices stacking up as our political system committing acts of violation against our bodies and taking aim at the those most vulnerable in our society, we sure do need a lot of healing right now.

What happens here on Patreon
Patreon is a way that you can support me monthly, transferring your precious energies (in the form of the US dollar in this case) to help me bring more music into this world. In gratitude, I bring you new music, writings and poems each month, and try to be as present and authentic as I can. Sometimes I am able to contribute more on this platform, and sometimes less. But energy moves in ways that we can't predict, and I trust that we each are able to give as we are able to each other, as we practice reciprocity in all parts of life. Welcome to this bread crumb trail of songs and poems —it is a labyrinth of impermanent nourishing, a mandala tracing the movements of my transforming heart, as I plumb and press on, looking for the tools to be a more resilient, joyful human in a world that hovers on the frantic edge of a knife.
$138.78 of $200
per month
I'll be able to spend more time and energy (whether it be physical, brain power or emotional) on each song I create and share, and get them out more frequently.

1 of 1
By becoming a patron, you'll instantly unlock access to 23 exclusive posts
By becoming a patron, you'll instantly unlock access to 23 exclusive posts
Recent posts by Erika Lundahl
How it works
Get started in 2 minutes