Eriknl77
is creating Male Transformation Stories
Select a membership level
Writers Support
This is the starter Tier, giving  you access to all my older work and previously written stories. Custom written stories are not in this Tier. 
Listeners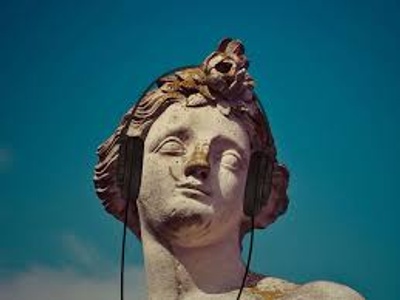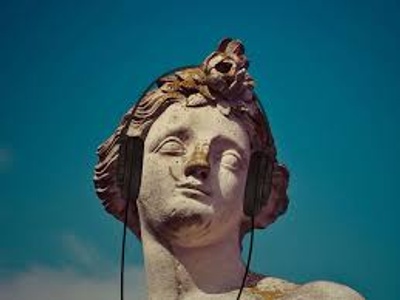 Get besides the 3 dollar Tier files also access to audio files of all my stories.
Army of Transformees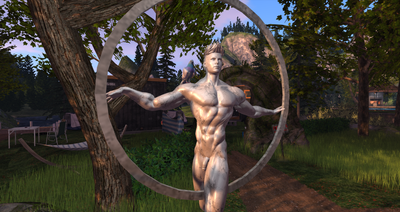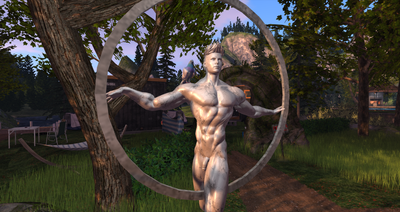 This Tier will give you access to all my previous work, my stories, the audiofiles and the stories I've written on commision in the past.
At the moment custom stories are only possible on request. Message me for that, I have to open up the Commission Tier for a one time payment, so you don't have to  pay a monthly fee for that.
(Commisions are 30 dollars per story, however, I always keep the right to refuse writing the story if the subject is not something I can or wish to write. This is why you always have to message me first to discuss the options.)

About Eriknl77
I'm Erik, also known as ErikNL77. A Dutch based writer of male transformation stories. I have been writing stories and creating other transformation related material since 2002. Many I did on request, yet always unpaid. However, to keep this up, I started this Patreon-page to make it possible for me to keep writing my stories.
What you will find here
Transformation's in all sorts and sizes. About 50% is asfr-related, though mainly statues and sometimes mannequins. The other 50% consists out of animal, inanimate and other transformations. It basically comes down to what YOU want to read, so tell me what subjects/stories you want to read about. After all, you are my inspiration!
You will find my legacy here, in the form of photomanipulations and older stories. Nowadays I only focus on writing stories.
On my Patreon you will find my new stories, that I have been writing since 2018, specifically for Patreon only and which I still publish frequently throughout a month, depending on the amount of time available. Keep in mind, all these stories have copywrite on them and CAN NOT be published elsewhere without my permission!!
What the frequency is
I do have a full-time job next to writing, which I hope to make less full-time with enough support, so I can dedicate more time to writing. Currently I dedicate 1 day a week to writing a story, which is often in the weekend. When I have more time off I write more.
For 2020 I have set the goal for 52 stories, so
I aim for 1 story a week
, but with quality over quantity, and with the length of the stories, it unfortunatelly isn't always possible.
However, I am daily on Patreon. I reply to all comments and messages, and you can always email me. I also try to do a podcast every Friday night. But keep in mind, if you want me to be more active, communicate with me. I can't manage expectations that I don't know about.
What the writing process is like
So how much time do I need to write a story? My stories are between 6000 and 10.000 words. Meaning, I need 6 to 8 hours of non-stop writing for one story to finish. I usually write each story in one sitting and therefor I need a day free from work (weekend or vacation) to be ableto write. For many stories I do lots of research beforehand and I try to edit as much as possible. Keep in mind though, English is my second language, so the occasional typo and grammar mistakes are still there.
I collaborate every now and then with my Patron's (yes, that's you) and other artists.
I also do commissions, but only if the topic is doable for me. I will always discuss this with you. So far I only turned down 3 or 4 commissions ever. I will always be the one deciding if I will do the commission though. Don't pay me in advance and ask me to write inappropriate things.
THERE IS NO TIER OPEN AT THIS POINT FOR COMMISSIONS. Read carefully what the tier offers you. The 10 dollar tier only gives you access to previously written commissions and new ones, if they become available. This does not mean there will be a steady flow of new stories written for that tier only!
If you want a commission, message me privately. I have to open the tier for that for one time only.
Final thought, but very important. Please be interactive and respond to my work if you feel like it. Message me, leave comments, to me as a writer. like, whatever. That keeps the creative blood flowing and inspires me. You can also email me at
[email protected]
, you won't be the first to start a nice and long going conversation over email with me, so feel free and mail me whatever you like!
Enjoy my work and thank you very much for your support.
Besides Patreon you can also follow me at:
Facebook:
https://www.facebook.com/eriknlcutter/
Instagram:
https://www.instagram.com/hotmalestatues/
Twitter:
https://twitter.com/erik_nl1
Also check out my RedBubble shop with all my designs and the upcoming line of Statue-merch that's going to be released soon.
https://www.redbubble.com/people/rola77/shop
By becoming a patron, you'll instantly unlock access to 927 exclusive posts
By becoming a patron, you'll instantly unlock access to 927 exclusive posts
How it works
Get started in 2 minutes