@errketo
is creating Entertainment/Motivational Content
Select a membership level
Good Energy!
A monthly cup of coffee (or energy drink
😂
) will go a long way towards helping support me in my creating!
Benefits of this tier:
A Thank you card mailed to you, within 1-2 weeks!
(If you choose to provide your shipping address!)
A free Avocaderr sticker!
Invitation to my Close Friends list on Instagram (for more frequent exclusive content)! 
See content early here - and get updates about projects - like YouTube videos before they go public!
Exclusive bonus videos for Patreon members - like creator updates, blooper reels, vlogs... & more!
Deals for my design shop!
Creative Sploosh!
The more who decide to pledge at this level will help me grow what I am doing.
It contributes towards so many factors... essentially anything involved in making quality content more regularly and scaling up the things I already do. Content creation takes time and energy, and having the backing of patrons here helps support that.
Benefits of this tier include: 
All benefits of the Supporterr tier!
(Remember to include shipping address during checkout!)
Named credit as a Supporterr on my website and credits in feature/featurette content on IGTV and YouTube (*unless opt-out!)
Creative Eruption!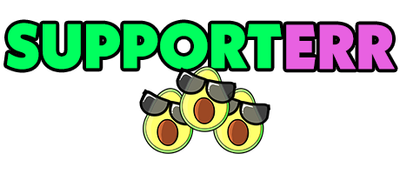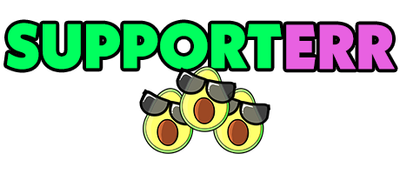 You can't wait to see what I do in my content creator journey and want me to hightail it there, already!
I have plans for what I want to do both creatively and for the community, and this tier helps make those dreams of mine more a reality!
I thoroughly enjoy seeking out ways to help inspire good energy in people through my presence on Instagram and YouTube, and those who decide to pledge at this tier will have a strong hand in helping me be able to do that.
Benefits of this tier include: 
All benefits of Supporterr and Supporterr II tiers!
(Don't forget to enter your shipping address!)
Private viewing access to my online Miro visionboard for content creation
About @errketo
Thank you for visiting my Patreon!
This platform is here to ask the community for support, to go towards both my content creation and contributing to my family - ultimately to expand upon delivering good energy in the unique way that I do. You would be a part of my growth!
Why did you start a Patreon?
Bringing good energy into the world via creativity and community engagement has become such a huge passion of mine! In September 2018, I discovered #keto and it has changed my life. You all know that. Over time, I began to apply my own style of content creativity to the community that helps engage, inspire, and motivate others - by either entertaining or at least inspiring good energy in the realm of taking care of one's self!
My major activities have been based on Instagram. I am expanding into IGTV and YouTube content and I am seeking investment from those who see the value in enabling me to do more! People have expressed both publicly and privately that they rely on my energy - and it's a big part of why I strive to bring positive energy every single day. I recognize that and I do not take any of that for granted. Good energy goes a long way, and I want to scale up the content that I produce to have an even larger impact!
How does this Patreon work?
I like this platform and it's concept because it solely relies on
two things
:
A voluntary, no strings monthly subscription in the amount you're willing and able to give, based on what you see in my energy, my family, and my content!

Pure p

ower in numbers to help crowdfund support.
After pledging, you can download an app to your smartphone (or continue to access via a web browser) to get access to my Patreon exclusive content and posts!
It's like an fan club - be a SUPPORTERR !
I have always wanted to expand upon what I am doing. I have always felt much more comfortable with the idea of opening up to my community directly. At first I was scared of judgment, but now I understand what this allows me to do!
I make $0 off my Instagram presence, regardless of what seems like product placements.
On Instagram, you have insight to my mindset. I've been able to be free with the content I make, and leaving businesses financially out of the picture helps keep things unrestricted. I consciously curate my content so it is helpful in some capacity. Your support helps me, in turn, support the "craft", and enables me to pay it forward and continuously strengthen the impact I can have on the community!
What are my benefits for supporting?
Ongoing - being here will provide access to exclusive content, early access material, and as I hit goals involving Patreon subscribers - even monthly lottery giveaways! I will share up and coming content with you all.
To start - If you sign up and provide a shipping address,
you'll be getting a very special set of Thank You cards
(By "special", I mean it includes a photo I took in the middle of ketosis. 😂),
and a free Avocaderr sticker
! If I ever add goodies to my welcome package or tiers, all previously subscribed Supporterrs at the appropriate tiers will get it, or if you upgrade your tier, you'll get all the goodies too!
As an added bonus, I am definitely one who loves to send EXTRA free stuff when I'm able! As I grow, I'm sure more stuff will follow!
Why is this page egg

plant

colors?
Um... Why not? I need to make an eggplant parm soon. OOH... or a keto moussaka. Look it up.
I pledge that I will always be crystal clear with my purpose and my mission. I am seeking investment in my creativity and the value I bring to not only you, but others as well.
Thank you again,
-Erric
I will make an extra-dramatic but honest video explaining and officially pronouncing my @ name. Everyone thinks it's just real name. WRONG. There's an actual story behind it. If I hit this goal, I will drop everything I'm doing and produce it.
1 of 3
By becoming a patron, you'll instantly unlock access to 20 exclusive posts
By becoming a patron, you'll instantly unlock access to 20 exclusive posts
How it works
Get started in 2 minutes