Press play and listen to ESC Insight's Ewan Spence introduce our Patreon project, and how
you can support the content we create about the Eurovision Song Contest
...
Hello Patreon! It's a traditional "good afternoon, good morning and good evening" to ESC Insight's Patreon page. If you give us a few minutes of your time, you will be able to make ESC Insight's Eurovision Song Contest coverage even better!
Why have we asked you here? We'll go into more detail in a moment, but the basic pitch is this:
If you enjoy ESC Insight's coverage of the Eurovision Song Contest and would like to support us creating podcasts, articles, radio shows, and commentary for you, now you can.
What Is Patreon?


For those of you new to Patreon, it is a website that allows fans and supports of creative projects to directly sponsor the projects that they love. It has been used to fund 
feature films
, 
documentaries
, 
music
, 
podcasts
, 
novels
, 
newspapers
, 
comedy
, and more. 
ESC Insight is looking to support all the content we currently create
for our main website through a small monthly subscription. We're not going to hide any existing content from 
escinsight.com
to do this, but we are going to offer some bonus content to supporters on Patreon as a thank you for your love.
Why Is ESC Insight Launching A Patreon Campaign?
(
If you're not familiar with ESC Insight, head over to escinsight.com to see how we've covered the Eurovision Song Contest since 2010
).
Let's be clear, ESC Insight is not going to go away, and we're not looking to change how we cover the Eurovision Song Contest.
While everyone loves free content, the content isn't free to make
. The Insight team spends a lot of time creating the content that you have grown to love over the last seven years, and we want to make sure that we can continue to run the website, support the team, and keep covering the Song Contest as best we can through in-depth writing, high quality podcast series, and on-the-ground reporting.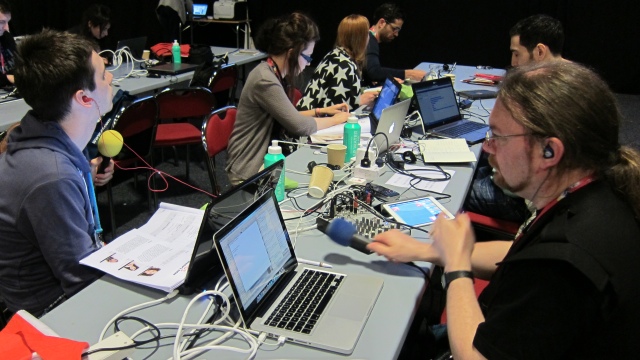 In our annual reader surveys,
our community has said they would be willing to directly support ESC Insight
.
Patreon is a great way for those who wish to support us to do so. Funds raised through Patreon will help us reach a number of goals throughout the Eurovision year. The three main areas that your support will help are:
The server costs and maintenance contracts to keep the ESC Insight website running.
Supporting travel and accommodation costs to attend the Eurovision Song Contest, National Finals, and related Eurovision events (such as the preview concerts).
Allowing the editorial team to commission writers to create new articles, features, and series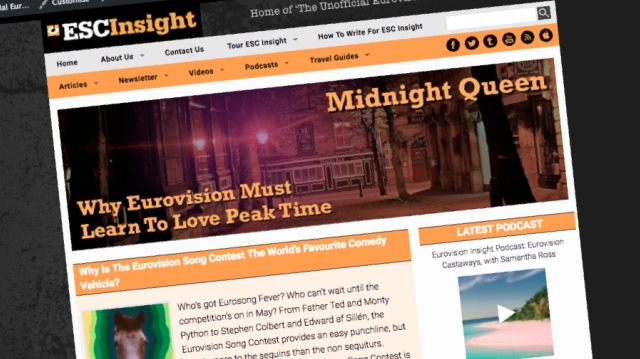 What You Can Pledge
After transaction fees, Patreon takes five percent of any pledge as running costs for their website and the services offered to creators, but everything else will come back to ESC Insight (after government taxes of course!).
Our initial reward level is $1 a week
($4 a month). No extras, no bonus content, just a simple thank you to the team behind ESC Insight every four weeks. We would love it if every reader at least considered this - but there is no obligation to donate.
Our main reward level is $10 a month
. Think of it as offering ESC Insight team a coffee every two weeks, which is roughly the rate at which the Patreon exclusive content will be released. If you want to offer a little bit more, then
our $20 a month level is the equivalent of buying us coffee per week
- we put a new podcast and content piece up on the main site every week - and we'll also send you some ESC Insight branded merchandise every quarter (so four deliveries a year).
We also have a $50 a month level -
which we were tempted to call the Ralph Siegel Level
- for those of you who want lend a huge amount of support to ESC Insight. As well as the Patreon exclusive content of the $10 level and the merchandise from the $20 level, this level offers each of you a one-of-a-kind artistic print based on a deep analysis of the Eurovision Song Contest.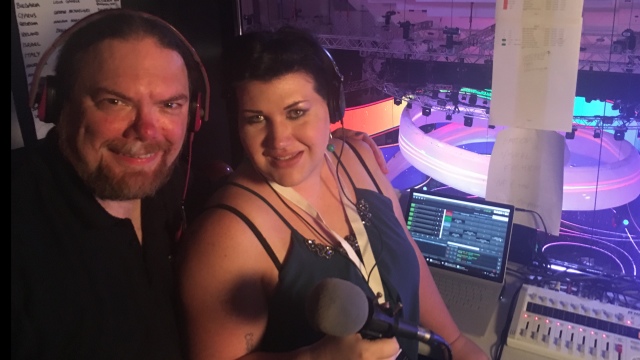 The Positive Impact On ESC Insight
The regular podcasts, features, and articles on the ESC Insight website will continue, but
your support through Patreon will go a long way to making ESC Insight a self-sufficient operation
. At the very least we're hoping for the site's running costs to be covered, and to be able to partly support the costs of our writers who cover the Contest across Europe. Although our writers are volunteers, being able to offer paid commissions is one of our longer-term goals.
Your Support Will Make A Difference
If you'd like to be involved with supporting ESC Insight, have a look at the rewards we are offering. If there's one that fits with you, great, click on it and
let's get started and work together to make this your best Eurovision year ever!