The Esperanza Project
is creating Journalism for a Regenerative Future
Select a membership level
Caterpillar (or: Staying Low)
Did you just join my team of patrons?! Yes, yes you did. THANK YOU! The name of this and all levels are consistent with our Monarch theme... and as you well know, caterpillars carry within them the power of great transformation! Here's what you get for the price of a plain old-fashioned cup of coffee:

* An opportunity to join a growing community of PEOPLE WHO CARE, building a web of support around the folks who are on the frontlines of the crises of our times.

* Early access to exclusive content.

* Previews of upcoming books and other publications. 

* A chance to weigh in when we're making decisions about priorities and the directions we will grow. 

Crysalis (or: Be the Transformation!)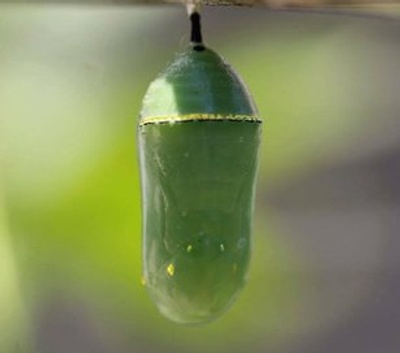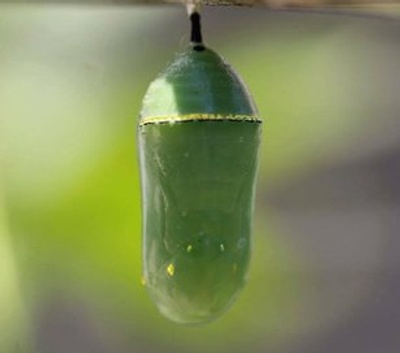 Wow, thank you! This amount will very nearly fund one transcription of an interview in our new transcription software ($6 per hour of transcription, plus the $11 monthly fee) every month. More importantly, though, is the solidarity in your gesture. This amount will fuel a surprising amount of inspiration on the part of our volunteer staff.

What's in it for you, you say? Plenty. You'll get an invitation to be on our book launch team, giving you a first look and the opportunity to give feedback on Looking for Esperanza: A Search for Hope in the Other America, and all other upcoming books and publications, PLUS all previous rewards.

Emerging into the Light
This means more to us than you know! It tells us that you are really serious about bringing social change initiatives in the Americas into the light of greater public discourse. With this amount, we can almost pay our monthly transcription software, or a month of web hosting, or TWO inspirational interviews with our world-changing sources and collaborators.

You will receive exclusive access to "Behind the Scenes" journal entries and first drafts of my articles — PLUS all previous awards.

About The Esperanza Project
I'm Tracy Barnett, the founding editor behind The Esperanza Project. In this magazine we are bringing you the voices of changemakers all across the Americas. We're seeking out and sharing thought-provoking alternative voices, indigenous voices connected to their ancestral lands, and steadfast voices of human rights defenders and environmental activists on the frontlines from Standing Rock to the Mexican border, the rainforests of Amazonia to the glaciers of Patagonia.
The Esperanza Project's regenerative brand of journalism is all about a different type of headline focusing on the unsung heroes of a planet in crisis. In the months ahead, we will be sharing reports on indigenous resistance movements and cultural revival from Canada to Argentina; citizen initiatives in Chile and Bolivia; and grassroots responses to the humanitarian crisis on the border. We'll be rolling up our sleeves and going to work with ecosystem restorers and regenerative architects, a Gandhian farm-to-garment revolution, a sidewalk school for children asylum seekers and a professor of Pachamama pedagogy.
If you are spending too much time these days scrolling the headlines and the social media — and, honestly, who isn't? — you might understandably be feeling anxious, fearful, stressed, and almost hopeless about humanity's prospects. We are facing a pandemic far worse than Covid-19; it's the virus of fear, the plague of cynicism, and the malaise of despair, that's paralyzed our collective response to come together during this flashpoint in human history. But what I've learned is that the antidote to fear is the power of hope —or, in Spanish, Esperanza. The Esperanza Project magazine has been covering the message of these unsung heroes of hope for a decade now. And we are sharing those messages across borders — geographic, cultural, and psychological—that are very much needing to be heard.
While we are undoubtedly facing some of the greatest challenges in recorded history, we are far from alone. As some leaders seek to isolate their citizens from the global family, Mother Earth in her wisdom has given us a powerful wake-up call as to the absolute irrelevance of borders in the face of her wild power.For those with the privilege to shelter in place and the tools to interconnect with others of good will across the globe — this is an opportunity to use that time to leverage our privilege for the greater good. This is the time we need to tune into that other reality: to recalculate, to get our bearings in this new landscape, and to set a new, more viable, more inclusive course.
Ten years ago, I strapped on a backpack and made a year-long journey through Latin America in search of hope. That journey was a huge step in my process of decolonization. I had long sought to reach out beyond my white Midwestern upbringing and education, and I am grateful to the many international friends and colleagues of color who helped me broaden my perspective along the way, especially the Latino immigrants I worked with for many years. But even so I was not prepared to learn the vastness of that world to the South that we in the North ignore — to our loss and to our peril. It broke my heart to see the many ways I and my compatriots have tended to shut out the discourse of the majority of our own hemisphere, including the very people our civilization was built on.
I am convinced that instead of walling ourselves off, we should be transcending those borders — like the monarch butterfly, and like our ancestors in the days before those borders ever existed. We need each other, now more than ever. We need to learn from each other — and, in fact, our survival depends on it. That's what The Esperanza Project is about: Bridging the differences across Turtle Island and bringing us back together again, North and South connected — as in the ancient Eagle and Condor prophecies, as it was before the European conquest.
The problems we face are global as well as local, and we will need to join forces internationally to shift toward a culture of life. The Esperanza Project connects us with each other to share our stories, and strives to put things in a can-do, solutions-oriented, social and environmental justice focus. Besides bringing you stories you won't read anywhere else, what we're also doing here is creating a community of support for these innovators, storytellers and Earth defenders who believe a better world is possible, that the planet is worth fighting for, and that the next generation of children deserve to inherit a living, breathing and vibrant Earth, still home to the intricate web of life that nurtures us all.
It's community that empowers a movement. And without a strong community the obstacles we face — as a magazine, and as a part of a planet in crisis — seem insurmountable. Now that you have joined this community, we invite you to take the next step. Become a part of the web of support and upliftment we are weaving around the frontline defenders and world changers who are already at work on the world we know is possible. Check out the tiers of support in this Patreon campaign — for as little as $2 a month, you can join a deeper conversation while making our continued work possible.
Either way, it costs nothing — and means a whole lot — if you'll take the time to tell us what you think by leaving a comment below our articles or on our 18,000-person strong
Facebook page
, on Twitter at
@esperanzaprojec
and on Instagram at
https://www.instagram.com/tracy.l.barnett/
. You can be a part of who we are by giving us your feedback and suggestions, supporting the work of the people we are introducing to you in these pages — and maybe even sharing some stories of your own.
Once again, thanks for being a reader.
Together we can build the kind of world that the next generation deserves.
Un abrazo,
Tracy L. Barnett
The Esperanza Project
$207.29 of $500
per month
When I reach $500/month, I will launch a monthly podcast with one of our many Esperanza collaborators or interviewees: Innovators proposing solutions, and heroes on the front lines of the parallel crises unfolding around us: climate, migration, extinction. There is a better way, and there are many of us working on creative approaches to that. Help us share their stories.
1 of 5
By becoming a patron, you'll instantly unlock access to 26 exclusive posts
By becoming a patron, you'll instantly unlock access to 26 exclusive posts
Recent posts by The Esperanza Project
How it works
Get started in 2 minutes