ESTEEM by Hippie Skin
is creating Photographs
Select a membership level
ESTEEM Supporter
For the Love of Community. With your pledge of $10, you're not only supporting ESTEEM, you're helping to facilitate a ripple of change in our community. 
Support the Cause & Get Free Yoga!
With your pledge of $25 you are not only helping to fund ESTEEM, you're helping create a ripple of change within the community. With this pledge you'll also get a free class once a month (with ongoing pledge) at HEAL Yoga Studio to use for yourself or gift to someone else.
HEAL Yoga Studio is located at 2424 Wall Ave Ogden UT
Hippies Supporting Other Hippies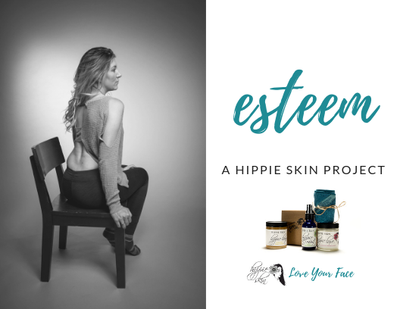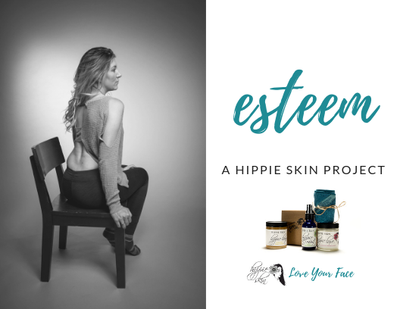 With your pledge of $100 you are not only helping to fund ESTEEM, you're helping create a ripple of change within the community.  Get a free yoga class as well as a free full size Hippie System (3 mos supply) with your support!
About ESTEEM by Hippie Skin
Hippie Skin is proud to present ESTEEM, a project which aims to highlight the societal norms surrounding beauty by painting a vivid picture of real women in the community and the desires they have to feel beautiful despite their perceived limitations. 

Our project has started with 5 women from the local community who have bravely chosen to bare their insecurities for photographer Taylor Lund. Some samples include a successful career woman and mother who picks apart her physical appearance, a successful business owner who has battled her issues with self esteem and gone on to create an organization that empowers women, and three other incredible women sharing their stories of their journey through insecurity with us. 

What makes this installation special is you. We invite you to view the stories of these women in our studio located at 2424 Wall Ave, Ogden UT on the First Friday of each month from 6-9 pm. As you view and ponder their journey, we will have pen and paper on hand and encourage all to pen a written submission to these brave women, to remind them of what makes them beautiful. 

As we raise funds to continue the project, these portraits and your letters of love will be gifted to each woman, to have in her home and to serve as a reminder of their unassailable value. 

WE NEED YOUR SUPPORT to bring this project to fruition, and to continue to create a ripple of positive change within our community.  

$9.04 of $1,000
per month
When we reach $1000 per month, we will rotate through our entire model lineup each month, doing 5 shoots rather than 1 to broaden our impact on the community.
1 of 1
Recent posts by ESTEEM by Hippie Skin
How it works
Get started in 2 minutes