Ethiopia Insight
is creating the current affairs platform Ethiopia needs
Select a membership level
Gelada Editorial Group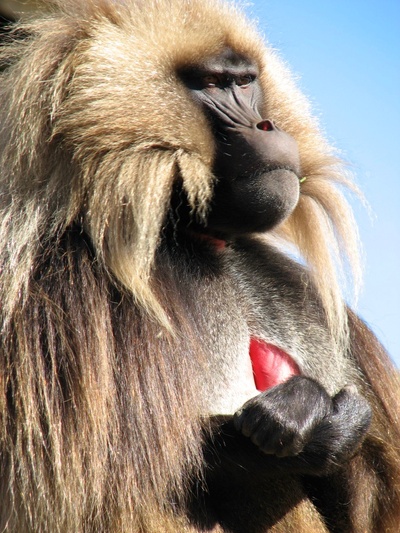 You will be consulted every month for your reviews of Ethiopia Insight's output and advice on future coverage.
This will give you an opportunity to shape our coverage and let us know where we can improve.
We believe that the more interaction we have with our readers, the better our journalism will be.
About
ሰላም ናችሁ?
Ethiopia Insight
is impartial and strives for maximum objectivity. We report with reliability on Ethiopian current affairs. In our first year, we built a reputation for some of the best and most in-depth analysis of a turbulent period in Ethiopia. 
Our focus is producing incisive analysis on one of Africa's largest and most important countries. We also have a diverse, fact-checked opinion section.
Ethiopia Insight
is run by Crisis Group Senior Analyst for Ethiopia William Davison, a British citizen with a decade's experience in Ethiopian journalism. Jonah Wedekind, an Ethiopia-focused academic who studies political economy and ecology, is a co-editor.
Despite being Africa's second-most populous country, Ethiopia suffers a lack of independent reporting with a weak private media in Addis Ababa and almost none elsewhere in a country of more than 100 million people.
There is a pressing need for improved coverage, particularly as a new leadership promises rapid democratization of this strategically critical African nation.
Currently,
Ethiopia Insight
is volunteer-run. We are seeking donations to initially fund Ermias Tasfaye, who covers Oromia, and Kulle Kursha, who is based in Hawassa and is focused on Southern Nations. We aim to have specialists covering the entire country.
If most regular readers donate just $10 a month, we will be able to significantly expand and improve our coverage.
So, if you like what we have done so far, please support our efforts to produce more lively, non-partisan, hard-hitting Ethiopian journalism.
እናመሰግናለን።
Thank you!
Will
Sponsor Ethiopia Insight reporter Kulle Kursha

Your contribution will help pay for:
1. Internet and telephone expenses
2. Travel costs
3. Salaries
4. Equipment

Kulle is a law lecturer at Hawassa University. His focus is on Ethiopia's federal system and Southern Nations politics. reform agenda.

1 of 1
Recent posts by Ethiopia Insight
How it works
Get started in 2 minutes