Evan Kitson
is creating Drawings, Paintings, Sculptures, and Studying Anatomy
Select a membership level
In The Studio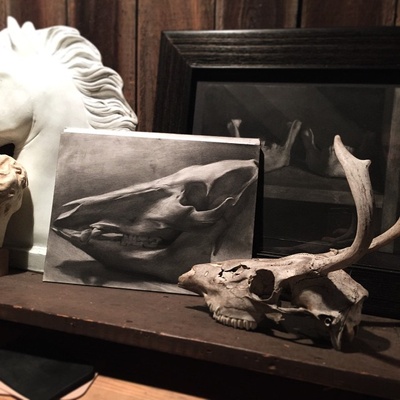 View blog posts about what's going on in my studio, and support my coffee habit! 
- Works in progress, still-life setups, general studio shots
- Classroom demos
- What I'm reading and recommend
- Museum and gallery trip photos
- Inspiration posts, artists I'm thinking about and looking at
Interested Students
I post follow-up materials to supplement the concepts covered in my classes. Images and links to artists, books/articles/interviews, films, and sometimes drawn demos. You'll also have access to my blog posts!
Look in my Sketchbooks!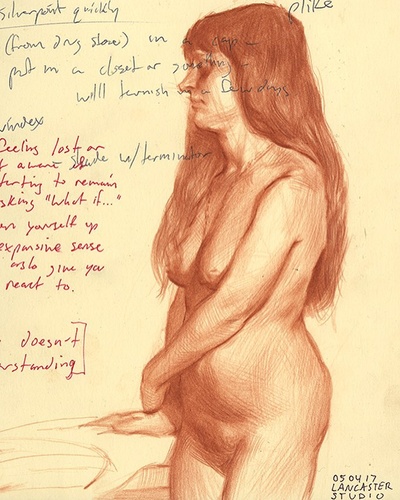 Look through my sketchbooks, digitally, with 8-10 images shared each month. These images are large scans of my sketchbooks that will include my drawings and notes on a variety of topics that I'm exploring at any given time. You'll only be able to find these images here online. You'll also have access to my blog posts and my classroom follow-ups!
About
Join me in the studio!

I'm hosting my blog here on Patreon; sharing images of works in progress, shots of my beautiful studio and still-life objects, images from my museum and gallery trips, artworks that inspires me, books that I'm reading and recommend, and classroom demos. I make my living as an instructor, currently teaching at the New York Academy of Art, the Pennsylvania College of Art & Design, and King St Workshops in Lancaster, PA. If you're interested in getting a feel for what I'm teaching in my courses and workshops, I post follow-ups to supplement the material covered in my classes. I also offer a peak into my sketchbooks each month, so you can see my drawings and notes about whatever I'm currently obsessed with!

Join me and see what's going on in both my studio and in my sketchbooks! Thanks for visiting!

Not a patron? Click the "public" tag on the left to get a feel for what I post!
By becoming a patron, you'll instantly unlock access to 32 exclusive posts
By becoming a patron, you'll instantly unlock access to 32 exclusive posts
Recent posts by Evan Kitson