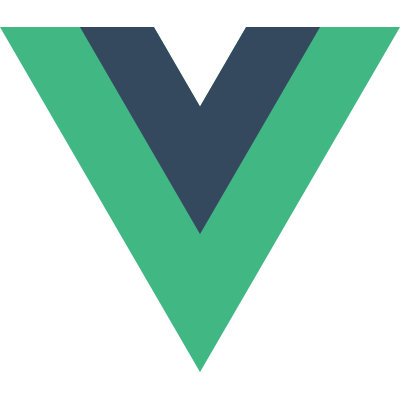 If you need invoices for tax purposes, simply message me on Patreon with your company information after pledging and I can setup automatic invoicing (for Gold Sponsors and up only).

If you are not comfortable with recurring pledges, I also accept one-time donations via 
PayPal
 or 
crypto currencies
 :)
Vue.js is a front-end framework that is simple to use yet powerful in nature.
The project focuses on making some of the best ideas in web UI development (components, declarative UI, hot-reloading, time-travel debugging...) more approachable, so that any developer can quickly pick it up and enjoy the productivity boost when working with modern, interactive web interfaces.
It is also designed to be progressively adoptable: Vue.js core is a drop-in library that can be used in existing pages, you can use it to add simple interactivity, or to replace jQuery entirely. On the other hand, the project also includes libraries and tools that supports building large and ambitious single page applications:
Additional features supported:
High level planned / ongoing work can be found in the 
Project Roadmap
.
Maintaining and developing new features to all these projects takes a considerable amount of time, and I am currently exploring the possibility of working on Vue.js fulltime.
If you run a business and is using Vue in a revenue-generating product, it would make business sense to sponsor Vue development: it ensures the project that your product relies on stays healthy and actively maintained. It can also help your exposure in the Vue community and makes it easier to attract Vue developers.
Of course, individual users are also welcome to make a recurring pledge if Vue has helped you in your work or personal projects :)