Everyday Feminism
is creating educational feminist media.
Select a membership level
Supporter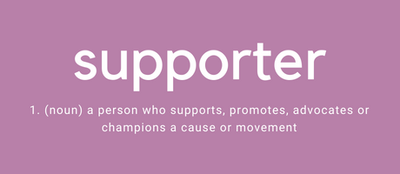 Supporters will receive an ad free site experience and 20% off all webinars.
Dreamer (Recommended)
Dreamers will receive an ad-free site experience, 35% off all webinars, and free access to the Everyday Self-Love Course ($97 value).
Visionary
Visionaries will receive an ad-free site experience, 50% off all webinars, free access to the Everyday Self-Love Course ($97 value), and one free webinar of their choosing.
About
Since our launch in 2012, Everyday Feminism has been the go-to educational source for feminists across the globe. We provide accessible articles and resources to help folks challenge everyday discrimination, erasure, and violence through an intersectional feminist lens.
As an independent feminist publication, Everyday Feminism covers important social justice issues that are often sidelined or mishandled by mainstream media, such as rape culture, white supremacy, the Trump administration, immigration reform, transmisogyny, and so much more.
Since we're not beholden to corporate sponsors, we have the ability to tell it like it is and not sugarcoat the oppressive systems in power.
Everyday Feminism is dedicated to uplifting the voices of marginalized people that are often invalidated or made invisible by major media outlets.
We employ writers and staff that are primarily LGBTQ+, of color, and women or non-binary.
Unfortunately, despite the millions of people that our content reaches monthly and our status as one of the most popular feminist media sites in the world, we operate on an extremely tight budget. Roughly 80% of our funds go to fairly compensating our staff, independent contractors, and writers, leaving little room for EF to expand and reach our full potential.
This is where you come in (yes, you, future patron!) We have really big plans for the future of Everyday Feminism — but we need your support to make them a reality. Because we're an independent publication, community funding is absolutely critical for us to continue doing what we do.
Our talented team of writers and staff have a ton (yes, a literal ton) of amazing ideas we want to put into action, including:
Launching an EF podcast
Creating weekly columns based on frequently asked reader questions
Streaming live online events with popular feminist voices
Producing educational video series under EFTV
Funding artists to create intersectional comics on our site
And so much more! (You can check out our full expansion plan under our Patreon Goals.)
We are so grateful for the amazing community of marginalized folks we've been able to help foster over the last six years. With your love and support, Everyday Feminism has been able to amplify society's most marginalized voices and shine a light on frequently ignored social justice issues.
Now we need your help to create new platforms to highlight these conversations and bring essential feminist issues to the forefront. In our current political climate, when our rights and humanity are constantly under assault, these conversations are more important than ever.
If our articles, comics, or online trainings have ever given you insight, helped clarify a complicated feminist issue, or simply made you feel a little less alone, please consider supporting us by becoming a patron today.
With Love,
Everyday Feminism
Site Redesign

While our website design is functional (barely), it's in desperate need of an overhaul. At this level, we'll finally be able to completely redesign everydayfeminism.com and give you the site experience we know you deserve.
1 of 8
How it works
Get started in 2 minutes