Eve Selis
is creating Music, Videos and Healing Hearts
Select a membership level
See Me With Your Heart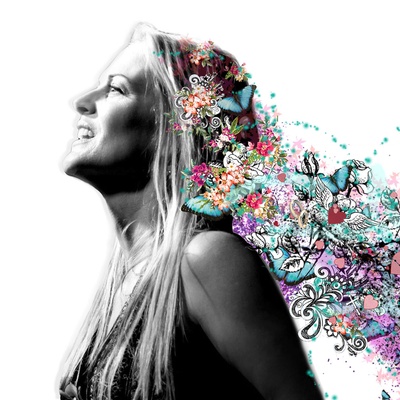 So here's the deal... your support means everything! I love you and I'm excited to meet you. I See YOU With My Heart. Besides helping me create more everything, these are the groovy things your investment gets you:
Access to patron-only feed
Patron-only polls Help me choose what creative adventure will be next
High-quality downloads jpg, mp3, etc./ All the new stuff first
In the process/behind-the-scenes videos/songwriting sessions/tea breaks/etc.
Access to demos hear rough versions of songs before they are recorded in the studio
Family Tree
Thank you for your support. I couldn't do this without you. I love you and I'm so glad our paths crossed on this musical journey... you are part of my Family Tree. Besides helping me create more everything, these are the groovy things you get:
Behind The Song Sessions I will share the story behind the writing of a song and sing and play it on guitar for you once a month.
Plus all previous rewards
Nothing But The Truth
So let's talk...I know that I already love you and want to get to know you more. Once a month we'll have a video chat where we talk about The Truth and Nothing But The Truth, sip coffee or tea and discuss how we can help each other where we are at that day by helping others. I'm calling it a GIVE BACK Flash Mob. We decide how we can make a difference in our community and do something together once a month...live and in person. Besides helping me create more everything, these are the groovy things your investment gets you:
Monthly patron-only live stream video chat Listen Live to new songs/answers questions/tour my house/hang out together
Weekly Eve-isms I'll inspire you by sharing what's inspiring me. I'll send you my favorite quotes/books I'm reading/spiritual lessons I'm learning or ah ha moments once a week
Plus all the previous rewards
About
I remember clearly singing along with You're So Vain in our family room, pointing my finger at my reflection in our sliding glass door and knowing at the moment I wanted to be a singer when I grew up.

I was starting high school the year my father left our family. I sang Easy To Be Hard from the Hair movie soundtrack over and over to help me get through and heal the pain.

After I signed my divorce papers I listened to Rodney Crowell's album, Life Is Messy everyday for an entire year.

It took more than a month after my brother's tragic death before I could listen to music again. Walking through Hyde Park, the song that saved my life and gave me a new perspective was Grace by U2.

This is the impact of music in my life.

It's so profound and important to me that I've spent the last 30 years creating music for myself and for others. Some people tend to think the life of an artist is one of luxury. I wish that it was…but honestly being an artist is a battle…an inner and outer war. The outer war of trying to stay unique and relevant in a world of other great creators and the inner war of being terrified to truly be seen and stand out. When you are born to be an artist it feels more like a responsibility; a necessity that consumes your life.

Can you imagine your life, your days, your moments without music? It's amazing how music's impact on our lives hasn't diminished; yet the creation of music is becoming less and less supported. There's a tremendous impact on the world that's already begun. Profound artists have stopped creating simply because they can't provide for their families.

This is why I love Patreon. It creates a unique opportunity for artists like myself to continue to bring powerful music into the world. In an industry that has changed so much over the 30 years I've been doing this, one that only values young artists and commercial profits, it's tempting to say my time is done. But surprisingly, I actually feel more called to share and give what I've learned in my 50+ years. Now, more than ever, music is needed for unity, for our voices to be heard, for connecting to one another, for healing and for love.

And that is why we need to change the way we support music.

For those who have felt the impact of music like I have, who want to be a part of creating more of it, join me here on Patreon. As a member, you can experience the inside of being part of the creation of music. You will receive exclusive behind the scenes photos and videos of what I do at my concert events and in the studio. You can join in philanthropy projects that are also part of this endeavor helping those in need in our communities. You'll even have an opportunity to become a better artist yourself if you want to take a voice or songwriting lesson with me.

As the world changes we need to change if we want to continue the power of essential music that marks moments in time in our lives. I invite you to be a part of something bigger than all of us and help bring more love into the world. Please check out my membership levels that start at $5 a month and become a patron of the arts today.

Thank you for your support, xoxo, eve

FREQUENTLY ASKED QUESTIONS

Do I have to pledge forever?

Nope… You can cancel or adjust your pledge amount for any reason… at any time.
How much should I pledge?
The average Patron pledges $5 a month… The price of a Latte.
How often will I be charged? 
Once a month usually around the first.
Can I make a one-time payment?

This is an ongoing membership platform but you can join for one month and then cancel.
Can I edit my membership, or increase the reward tier?

You can edit what tier you're pledged to at any time while logged into your Patreon account.
Do I have to pay in US Dollars?
Everything is shown in US dollars on the website, but you may use any currency and it will be automatically converted.
What if I want to support more than the highest tier?
WAIT...WHAT?!?! Well, er, um, if you'd like to do that, you can simply write in whatever amount pleases you during the check out process. And then maybe I pass out or something.
When I reach 50 Patrons I will record a cover song in the studio voted on by Patrons only!!
1 of 3
Become a patron to
Unlock 141 exclusive posts
Connect via private message
Recent posts by Eve Selis