EVICE Auto
is creating Auto detailing testings, DIY maintenances and tool reviews
Select a membership level
T1 - Get access and support this chanel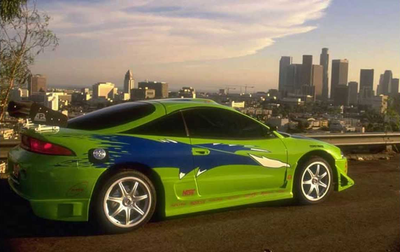 EN
- English
Get access to my videos at least 1 day before it goes public on Youtube. 
You will be the first to comment! For sure you'll get my answer.
ES - Español
Accede a mis vídeos por lo menos 1 día antes de que se publique en Youtube. 
Sé el primero en comentar! Seguro que obtendrás mi respuesta.
FR
- Français
Accedez à mes vidéos au moins 1 jour avant les faire publiques sur Youtube. 
Soyez les premières à commenter ! Vous aurez certainement ma réponse.
T2 - Automotive Detailing & DIY Tips
EN - English
I will offer advice here about detailing products and tools so you would be able to drive your car in pristine shape. 
Exclusive hidden Youtube videos.
You could ask me any individual question or doubt.
Of course you also get T1 access
ES - Español
Daré consejos sobre productos y accesorios de detailing para conseguir que conduzcas siempre un coche impoluto. 
Vídeos exclusivos ocultos en Youtube.
Pregúntame todas tus dudas particulares. 
Y por supuesto incluye acceso a T1.
FR - Français
Je vais donner des conseils sur des produits et des accesoires de detailing pour que vous arriviez à conduir une bagnole immaculée.
Des vidéos exclusives cachées en Youtube.
Posez moi toutes vos questions et doutes particulières. 
T1 y inclu bien entendu.
T3 - Video on demand
EN
 -
English 
Based on the type of content I create, do not hesitate to ask for any video about a particular need you'd be interested in. I'll be pleased to make it real for you!
T1 & T2 are included.
ES
- Español
Basado en el tipo de contenido del canal, no dudes en preguntarme para que haga un vídeo sobre el contenido que más te interese. Lo haré encantado.
T1 & T2 incluidos.
FR
- Français
En fonction du type de contenu de la chaine, n'hesitez pas à me proposer la création de la vidéo dont vous avez besoin. Je la fairai avec plaisir.
T1 & T2 y inclus.
About
EVICE Auto is a complete new Youtube channel about auto 🚗 detailing , DIY vehicule 🧰 maintenance 🔧 and reviews of must have electrical 🔌 tools for your garage or garden.
Moreover, I'll be doing the effort of recording my tutorials in 3 languages: English, Spanish and French because... you never know where cool 🆒 people are!
Here we don't discriminate anyone, whether you are an 💥ICE⚙️ enthusiast or a high-tech 🔋 EV guy, this Patreon is for you.
Thank you so much for your support. Stay tuned, the channel starts soon!
. . .
EVICE Auto es un canal de Youtube nuevo sobre auto 🚗 detailing , mantenimientos 🔧de tu vehículo 🧰 y reseñas de herramientas 🔌 eléctricas imprescindibles en tu garaje o jardín.
Además, voy a hacer el esfuerzo de grabar mis video-tutoriales en 3 idiomas: español, inglés y francés porque... nuca sabes donde puedes encontrar a gente genial! 🆒
Aquí no se discrimina a nadie, tanto si eres un amante de los motores ⚙️ o un forofo de los coches 🔋 eléctricos, este creador Patreon es para ti!
Muchas gracias por el apoyo y mantente al tanto, este canal empieza pronto! 🏁
. . .
EVICE Auto est une nouvelle chaine de Youtube sur auto 🚗 detailing , l'entretien 🔧 de vehicules 🧰 et des reviews de outils 🔌 électriques indispensables dans ton garage ou jardin.
D'ailleurs, je vais faire l'effort d'enregistrer toutes mes vidéos en 3 langues: français, espagnol et anglais parce que... on sait jamais où se trouvent les gens "cools" 🆒.
Personne n'est discriminé ici, que vous soyez un amateur de moteurs à combustion 💥⚙️ou que vous soyez un gars de haute technologie qui aime les voitures électriques 🔋, cette Patreon est fait pour vous!
Merci de votre support, cette chaine commence prochainemen! 🏁

Recent posts by EVICE Auto
How it works
Get started in 2 minutes