EVLOVESNYC
is creating meals for financially challenged New Yorkers
Select a membership level
Spill the Beans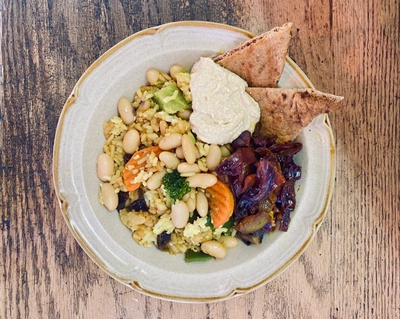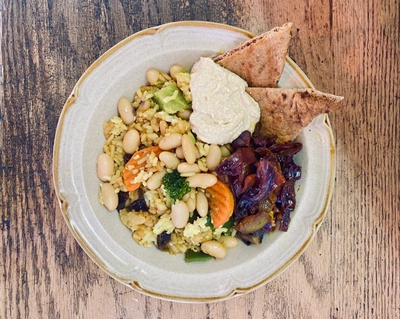 We can make a healthy and nutritious meal for around 80 cents. That means with a $5 donation—the price of an artisan coffee in New York!—you can feed 6 people every month. (We ALWAYS include vegetarian and vegan options every week, so whatever your personal preference, you can make a difference.)  
Bring Home the Bagels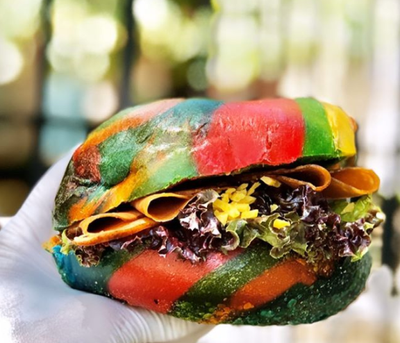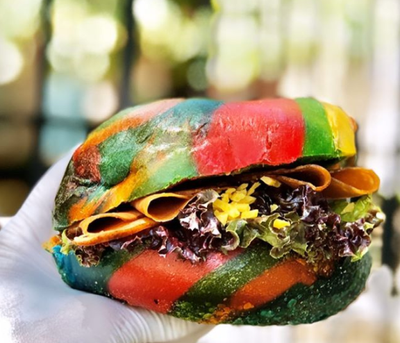 For 80 cents, we can make a tasty and nutritious meal. That means with a donation of $10—the price of a decent sandwich in New York!—you can feed 12 people every month. (We ALWAYS include vegetarian and vegan options every week, so whatever your personal preference, you can make a difference.)
Eat Humble Pie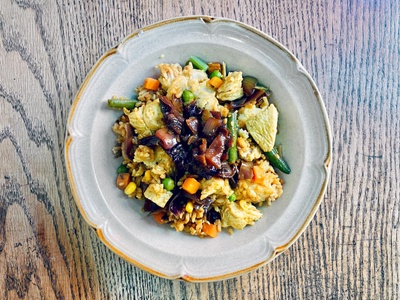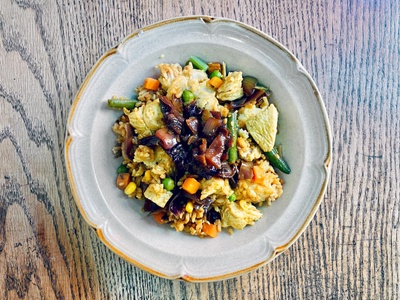 Our chefs have a magic ability to make a gorgeous meal for 80 cents. That means with a donation of $25—the price of a restaurant meal in New York!—you can heroically feed over 30 people every month. (We ALWAYS include vegetarian and vegan options every week, so whatever your personal preference, you can make a difference.)
Livestream from the Love Kitchen
About EVLOVESNYC
We started our grassroots organization in the midst of the pandemic to provide emergency food services to those hardest hit by COVID. When we heard that the food needs of our fellow New Yorkers were not being met, that many of the kitchens and food banks were closed, and that supplies were limited, we stepped in to help. Many of our clients are homeless populations, undocumented individuals, or those who lost their jobs through the pandemic.
We are all New Yorkers, so we know the importance of having each others' backs. Every week, our team of fearless volunteers gets together at our headquarters located at the Sixth Street Community Center in the East Village to cheerfully prepare thousands of hearty and healthy meals to be delivered to fellow New Yorkers in need throughout the city. So far we have cooked over 45,000 meals. We stand for food equality and strive to bring tasty delights to those who need them most, with a wider aim is to build bridges between the various communities of New York City, uniting areas that are often segregated.
There are some unique elements that make us stand out:
We are efficient and effective in our use of resources, which means we can make a delicious and healthy meal for around 80 cents
We are committed to making a variety of tasty and delicious foods from every culture, and to making sure that those who receive our food are satisfied with every meal
We respect different personal and religious requirements with the food that we make, so we can cater Halal and Kosher on request
We always cook both meat and vegan options every week, which means that our vegetarian and vegan donors can feel confident that their donations are aligned with their beliefs
We strive to create a positive and friendly working environment so that our volunteers enjoy the experience with us and come back time and again
In short, a lot of love goes into everything we do. Our aim is to keep on cooking and spreading the love throughout our city, and everyone who supports our project—whether or not they live in NYC—can be confident that they are contributing to a fairer and more equal New York.
By becoming a patron, you'll instantly unlock access to 20 exclusive posts
By becoming a patron, you'll instantly unlock access to 20 exclusive posts
Recent posts by EVLOVESNYC
How it works
Get started in 2 minutes