Evan Leah Quinn
is creating art + writing as a new widow / solo mama
Select a membership level
Special offer until December 1
supporter
heaps of love + gratitude for supporting my work in the world
behind the scenes
resources & inspiration - things I'm loving lately

all previous tier content (of course!)

patreon-only private Instagram

sketchbook + journal sneak peeks

behind the scenes - posts & vlogs about being an artist, small-business owner, and solo mama
special happy mail! 📬💕
Special Offer • 2 days left
A special gift straight from my heart to your mailbox. 💜
QA & happy mail!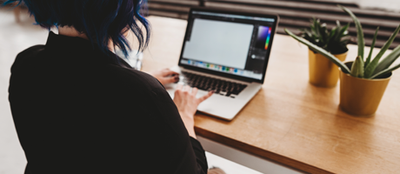 note: *denotes content I will begin creating when I reach my first community goal! 

process videos (paint with me/plan with me/stitch with me) *

all previous tier content (of course!)

access to drafts and works-in-progress
special happy mail! 📬💕
Special Offer • 2 days left
A special gift straight from my heart to your mailbox. 💜
About
I became a mama in the spring of 2020, just after Covid-19 was declared a global pandemic, and as the country was beginning lockdown. Less than four months later, my amazing husband, R.T., died suddenly and unexpectedly on an ordinary Thursday morning.

In the year prior to these two hugely defining events, I moved across the country (from the Seattle area to mid-Maine), had a planned adoption fall through after months of preparation and anticipation, and navigated a high risk pregnancy.

Before all of this, I could define myself fairly easily. I was an artist, powerlifter, small business owner, wife. All of these identities have shifted. I have lost labels and gained new ones (mama, widow), and everything has happened at warp speed.

This is a place to share my journey back to myself. Learning how to embrace joy and creativity through the deepest grief.  Trying to find balance as a solo-mama, an artist and a small business owner. Getting to know who I am in this new iteration of my life.

Thank you for supporting me.
I'll begin doing monthly(ish) Q+A videos answering all of your questions about art, online business, and my life as a solo mama and quarterly process (paint with me/plan with me/stitch with me) videos.
1 of 1
By becoming a patron, you'll instantly unlock access to 5 exclusive posts
By becoming a patron, you'll instantly unlock access to 5 exclusive posts
Recent posts by Evan Leah Quinn
How it works
Get started in 2 minutes