Harris Sultan
is creating Videos, podcasts, blogs and helping atheists in Muslim countries
Select a membership level
Basic Support
Just $5 can earn 100 video views in Pakistan.
Join our Networking site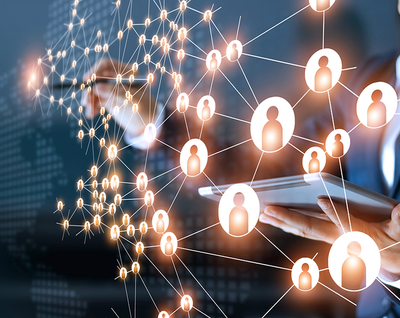 With this membership you can join my networking site. You can stay in touch using Discord both on the app and the website.

You will be asked some questions about your beliefs and journey and once approved, we'll add you to our networking site where you can meet other ex-Muslims and atheists from Muslim countries.

Your patronage enables us to add ex-Muslims and atheists from Muslim countries for free.
Whatsapp Group
I'll add you in my private group where you can message me anytime
About
I am the loudest voice of atheism in Pakistan where I critique many religions but mainly Islam as it is the dominant religion of Pakistan. My videos get millions of views every month in India and Pakistan and I am just starting to see the results of our joint hard work. Since, I started, many other ex-Muslim channels have sprung up and we are all working together to bring critical thinking and the importance of free-thinking in Pakistan. Rest assured, every dollar of your support strengthens our voice and I'm confident it won't be long when we'll be truly able to bury religions from this world.

I have two Youtube channels, Pakistani Mulhid in Urdu and Harris Sultan in English. Both get nearly 3 million views/month (combined). I have also written a book which is a critique of Islam and made it available for free for those who can't afford it. So far, I've had nearly 30K downloads of my book in English and 10K in Urdu and I have received thousands of messages from Muslims who have since become ex-Muslims.

I am also always trying to raise money for the victims of religion mainly ex Muslims in Pakistan. I have helped people escape Pakistan and wish to continue to do so.
Once I can generate 100. I can start translating my work into Arabic, Urdu and Bengali.

Currently, there is a huge thirst and need to educate people from Arabic, Urdu and Bengali speakers to read the counter-arguments against Islam and religions.

My book, The Curse of God - Why I left Islam has sold many copies but it also needs to be translated into the above-mentioned languages. Once its translated, I plan to upload it for free and send it thousands of people who want to read this message.
1 of 1
By becoming a patron, you'll instantly unlock access to 37 exclusive posts
By becoming a patron, you'll instantly unlock access to 37 exclusive posts
Recent posts by Harris Sultan