XCHC
is creating a thriving creative ecology.
Select a membership level
Buy us a coffee
This is our Acknowledgment tier ($5 NZ). Whether you've been to XCHC before, or simply like what we do, your support matters and every little bit counts. We want to say thank you by adding you to our list of members and giving you one of our bracelets.

Buy us a beer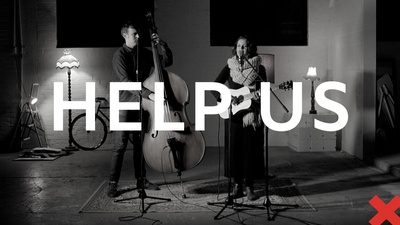 This is our Social tier ($15 NZ). You AND your business will be acknowledged on our website, and you'll be invited to attend our members-only socials. We'll have one of our custom branded bracelets ready for you to pick from.

Buy us a gift
This is our Prize Tier ($30 NZ). Every month you're entered to win custom merch, prints, designs, and art from local creatives. The more members we have at this tier, the better the prizes will get!
About
A more creative city in a more sustainable way.
By contributing, little by little, we can afford to do great things.
Your subscriptions fund the local creative connections, ideas, people and projects that are born at XCHC.
Why?
"The Arts brings meaning to life, its the spirit of our culture, it brings people together, supports creativity and social cohesion. But, If the arts contribute this much to our economy, why then do
we still invest so little in arts and artists?"
Hadi Eldebek TEDx Talk


There is no doubt when a city has a active, thriving creative ecosystem. The economy, tourism, local businesses, wellbeing, and sense of community are all affected by how creative a city
feels
. We here at XCHC believe many of the problems locally could be solved or softened if more effort was put into supporting our emerging creative industries.
Well, we're tired of waiting.
Story
Starting off as a creative space
that in Ōtautahi NZ in 2014, Exchange became a place for artists to connect,
make
,
showcase
and
share
creative works.
We've been a launchpad for creative projects and a home for all types of creative thinkers and doers. Now, we're growing, and sharing our excitement and journey with you in new ways.
We've had thousands of people come through and experience the magic of an "exchange", a conversation, an idea, feedback, a collaboration, or opportunity; now we're inviting you to contribute to their our vision, and others creative dreams.
the full story
.
affordable:
venue
x
studios
x
accommodation
x
kitchen
x
gallery
free stuff:
blog
|
events
|
guidebooks
|
slack channel
content:
instagram
-
facebook
-
youtube
$753.11 of $1,000
per month
We'll start building a proper Arts Shop in our foyer.
2 of 6
By becoming a patron, you'll instantly unlock access to 16 exclusive posts
By becoming a patron, you'll instantly unlock access to 16 exclusive posts
How it works
Get started in 2 minutes