Exotic Wine Travel
is creating videos, articles, and updates about wine, food, and travel
Select a membership level
A Glass of House Wine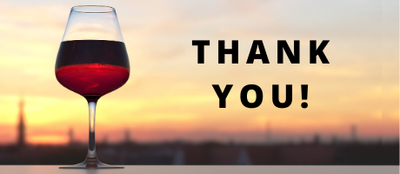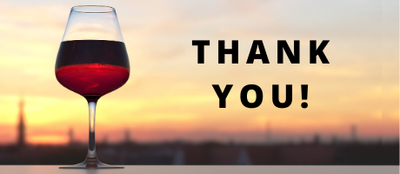 The price of one house wine per month to support Exotic Wine Travel's continued existence.
What do you get?
Behind-the-scenes content that sheds light on our lives and work process, including outtakes and bloopers.
Being the quiet superhero that supports diversity and the underdogs of the wine world.
Eternal gratitude from the Exotic Wine Travel team.
Behind-the-scenes content
The Supporter
Want to know more about us? This is where we get up close and personal with you!
You get everything from the previous tiers plus
Quartely live stream to show you what a typical day in our shoes is like. Whether we're headed to the grocery store, visiting a cellar, or working on a new video, we will go live in a fully unfiltered manner to connect with you.
Question-asking priority at our livestream sessions. Submit your questions in advance and we will answer them in the livestream.
Behind-the-scenes content
The Big Gun
Limited (6 remaining)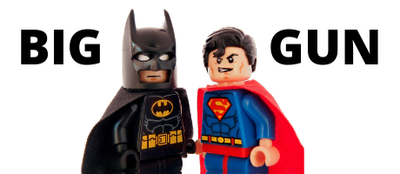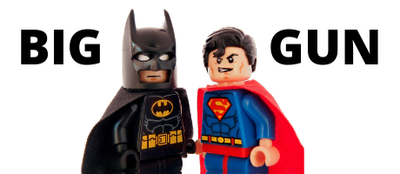 As the Big Gun, you get full recognition in exchange for your generous and consistent support. Your name or a brand/company of your choosing will receive acknowledgment and a backlink on the homepage of exoticwinetravel.com. You will also be listed in the credits of all our videos (produced after you become the Big Gun). That's equivalent to ~20,000 views every month.

*** For a limited time only ***
As a new Big Gun, you also get a shout-out on our Facebook Page, Instagram Stories, LinkedIn, Twitter, Vivino —with nearly 50,000 collective followers.

Patron recognition and credits

Three wine books authored by us

Behind-the-scenes content
About Exotic Wine Travel
Welcome to Exotic Wine Travel. We're a multimedia platform that empowers you to drink adventurously.

We publish articles, produce videos, and write books about lesser-known wine regions and unique wines. Since 2015, we have been traveling the globe to unearth unique grape varieties, value-for-money bottles, and exciting wines for you to try. As full-time wine communicators, we are always on the road and have visited hundreds of wine regions in Armenia, Austria, Bosnia-Herzegovina, Bulgaria, Croatia, Cyprus, Czech Republic, France, Georgia, Germany, Hungary, Indonesia, Italy, Mexico, Moldova, Montenegro, North Macedonia, Portugal, Romania, Serbia, Slovakia, Slovenia, Spain, Switzerland, Thailand, Turkey, and the USA. Out of the thousands of wine grape varieties in the world, we have tried nearly 400 in varietal wine form.

Our goal is to distill wine information into digestible content that helps our followers to learn more about wine and inspire them to try new wine.

Each year, we taste about 5,000 different wines. Less than 10 percent of the wines we taste are 'considered good enough' for us to promote on our social media platforms, and even less get featured on our articles and websites.
We do the legwork so you don't have to!
We produce social media updates every day and publish more than 10 articles and videos each month on our website and YouTube channel.


In five years, we have written hundreds of articles, produced over 500 videos on YouTube, and published four books. Along the way, we also picked up a few wine certifications, but we think that the best wine education comes from spending time with winemakers, fellow wine communicators, and wine lovers.


Above are two examples of videos we publish on our YouTube channel. Below is a 30-second video that introduces our website and the types of articles that you can find. The featured article is about a rare and lesser-known Italian wine called Malvasia di Bosa, from the island of Sardinia.


We run Exotic Wine Travel full-time; it takes us seven days a week and thousands of dollars to sustain. If you have been following our work, you would know that we give away the vast majority of it for free. That's hundreds of videos and thousands of words each year, and we love it, especially when our followers tell us how beneficial our content is to them.

Becoming a patron will allow the underdogs of the wine world to have a voice and promote diversity in the world of wine. It will also enable Exotic Wine Travel to produce better content in a sustainable manner. By backing us, you will directly support the research, writing, and video production of Exotic Wine Travel. And thanks to you, we can continue to keep the Exotic Wine Travel's platforms free and ad-free and our wine reviews candid and unbiased.

Backing us will also give you access to the inner circle of Exotic Wine Travel along with a few other goodies.

We see ourselves in a unique position that can bring wine lovers together in a common space. Being a patron enables you to interact more with us, but you should also consider staying for the community you find with other Exotic Wine Travel's patrons.

We believe that trying new wines expands not only the palate but also the mind. It offers an outlet for us to be fully present with our human senses. It can help us to grow the muscle that challenges our preconceived ideas and builds the openness to try new things.

Together, we can make the world of wine more connected, fun, open-minded, inclusive, educative, and adventurous. Thank you for allowing us to bring the exciting and exotic world of wine to you!

Matthew & Charine
By becoming a patron, you'll instantly unlock access to 65 exclusive posts
By becoming a patron, you'll instantly unlock access to 65 exclusive posts
Recent posts by Exotic Wine Travel
How it works
Get started in 2 minutes