express your yes @ NOW studios
express your yes @ NOW studios
Creating art, theatre, music, culture, revolution, events, ideas, space
Select a membership level
Flittering Fluttering Butterfly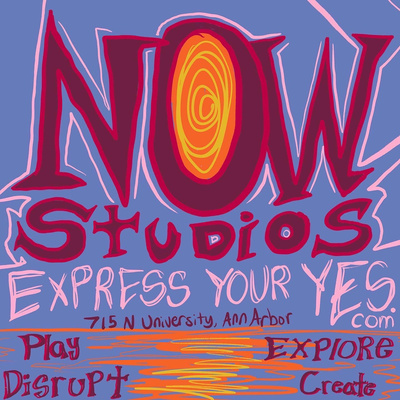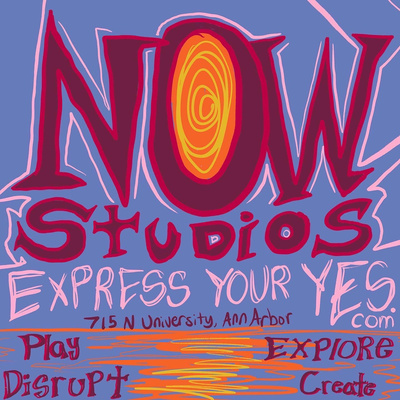 You decadent fluttery flowing precious gem, you're helping us cover daily costs like rent, utilities, staff, and also helping us buy art supplies to empower creatives to change the world! Lovely, right? A Stupendous Exquisite Golden YES for YOU !
Patron recognition — flitter flying!

Welcome letter + membership card
Committed Comrade of Creative Creatures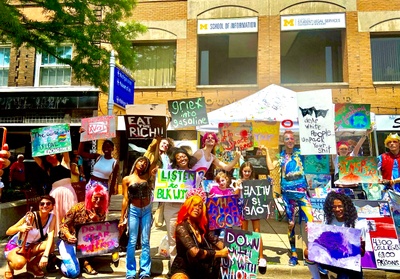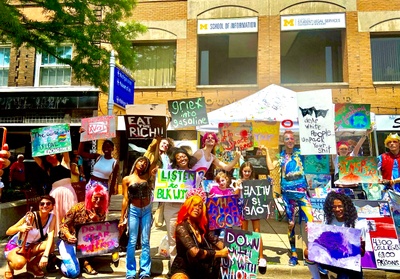 Strong is the Heart of the lover of Art! You love what we do and we love you too! It's thanks to supportive souls like you that we are able to do what we do. Thanks for being our friend in the Cosmic Flow.
Thank you thank you! 

Patron recognition — flitter flying!

Welcome letter + membership card
Invested Indigo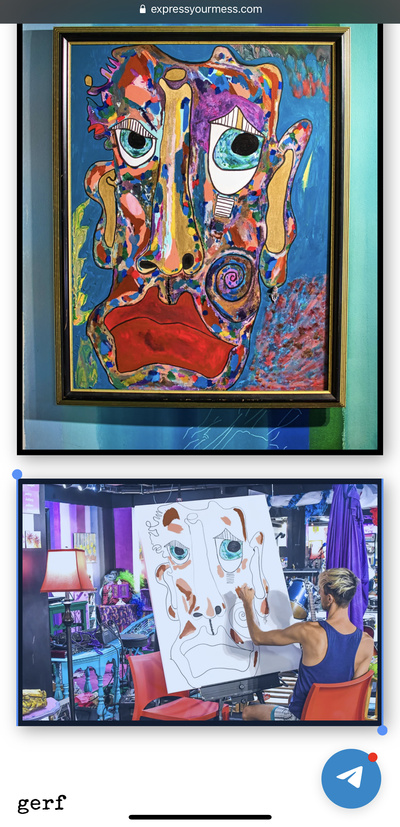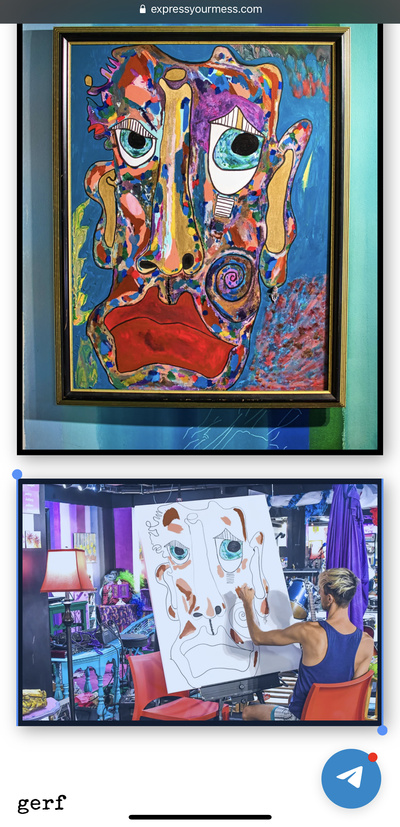 Grief into Gasoline, Rage into Revolution!
We can make a difference.
We can say YES to the life we want, to the visions of our dreams.
Feeling life feels good.
Life is meant to feel good!
Phone call with a magical creature

Welcome letter + membership card

Patron recognition — flitter flying!
About express your yes @ NOW studios
 EXPRESS YOUR YES FOUNDATION 
presents
N

O

W

Studios
A 501(c)3 creative nonprofit, underground, political playhouse, venue, multi-modal production company, immersive gallery, dojo temple & communal social lab in downtown Ann Arbor and streaming to the world!
We've got a fully-loaded, multi-modal studio for performing arts, nightlife, classes, group gatherings, pop-ups, protests, podcasts, dance parties, filming and more.
Patrons use the space to...
workshop a new play,
jam with friends,
DJ a dance party,
host yoga or meditation,
start a new film club or poetry slam. . . 
Or even...
work on a group project,
host a club social,
run a planning meeting,
record your new podcast or youtube sensation. . .
And naturally...

study at a cafe session,
join a dance class,
create during open studio. . .
Oh and yes, of course!...

produce audio/video projects to share vulnerable, reflective, richly representative stories from minority lives.
———————————————
Our movement is full of creative disruptors
, thought leaders, and entrepreneurial spirits from
marginalized communities.
We're Rogue Social Scientists experimenting at the edges of the norm, exploring outside the rubric, bridging the world of tomorrow with the realities of today–we create space and action to get minority voices into positions of power.
We are a queer-owned venue for the margins
, 
non-violently
shaking society and institution, tossing out flamboyant invitations to explore outside our comfort. We are making waves—artistic, political, social, economic—locally and beyond. After all, the opposite of War is Creation.
We are led by Love—
Dedicated to exploring ways to create a society based on Love—
Love > Profit.
Radically-free, heart-centered expression—
Playful, Bold, Enchanting, Vibrant!
NOW comes with an implicit invitation to be curious.
A social lab to incubate good ideas, with a library of books and galleries of art to explore the evolution of progressive society. A dressing room offering non-linear, beyond-the-binary cosmic clothing to unzip our spines and step out. Recast the movie, edit the script, tra la la! A genuine technicolor wormhole down the rabbit hole with Alice !
Patrons megaphone the margins and help us all Get Said.
Become a patron to support the evolution of a Love Society!
Will you join us?
If not now, when? If not us, who? 
Check out this video from our last project:
Become a patron to
Connect via private message
Recent posts by express your yes @ NOW studios
How it works
Get started in 2 minutes