NOW studios @ express your yes
is creating art, theatre, music, culture, revolution, events, ideas, space
Select a membership level
a single grain of sand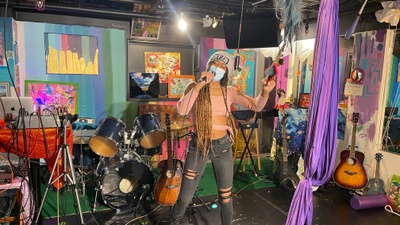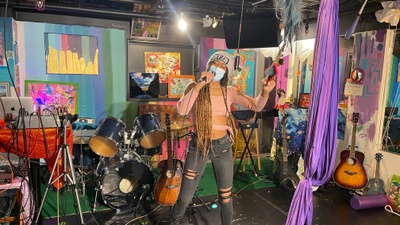 two bucks to support the creative nonviolent evolution of our planet— & get access to patron-only content.

Delicious Patron Saint


Want to help rocket launch something wildy exquisite into our collective atmosphere!? Sick of playing sidelined nihilist, complaining from the comfort of your couch? For 18 bucks you get unlimited access to all our content, special access to monthly kiki strategy sessions, and also a hand-written, original art postcard sent each month!
8 X 10 monthly print !
you are magic & art saves lives;—look at you helping us express over survive! with your 27 bucks we'll sing, dance, & thrive! and you'll get an 8 X 10 print-of-the-month delivered to your drive! (ahh!!)



About NOW studios @ express your yes
greetings, halluuo!

petals sandcastle here, but there are many of us flittering about
mess expressing at NOW studios—
expressyouryes.com
So what are we?
Creative Nonviolent Revolution.
a replacement for therapy and church.
ecstatic YES in the face of fascist No.
it's time for over-the-top realness to wake the conscience of our nation. OK, how?  
—a never-ending vaudevillian flit!
...live and streamed performance art, theatre, music, meditation, open mics, slams, forums, panels, drag queens, poetry, book clubs, movie screenings, yoga, flow, creation, painting, photography, sing-a-longs, karaoke, games, silliness, ideas, color, magic, dancing!
—————so much digital dancing!——————
what else?
—a home base for creative nonviolent revolution!
—an immersive, multi-modal gallery with over 300 original works to flitter through.
—a fully-equipped surreal event space (want to host something!?)
—working studio, 
—rehearsal studio,
—recording studio
—yoga/flow/dance studio
—temple for the universe,
—podcast,
—vodcast,
—online publication
—cultivation haus for marginalized media, vigilante journalism, & provocative performance installations (as a full-color alternative to gray gloom public forum).
we're also an incubator for ideas; for new political candidates & campaigns; nonprofits; and myriad multi-modal cultural initiatives centered around Universal Thriving.
—oh, we're also a queer kiki cafe literary salon for ever-sprouting bohemian intelligentsia,
—and we're a space to just Be. to breathe and be. to study, teach, stretch, explore, witness, create. . .
creation is war's kryptonite.
                     _________________________________________________
express your mess is all about saying yes and getting said... our latest project, NOW studios, is a multi-modal dream space for vanguard creation. A place to incubate ideas and pollinate a radically better tomorrow.
the space is an anti-depressant.
a conscious boost of heart caffeine for those who know how to give the juice.
NOW is space to dream & time to get said.
—a roving, multi-modal ecosystem for the universe.  surreal spacetime for progressive Yes;
 thought. non-thought. creation.
NOW studios is perpetual process and empowerment. An ongoing act of creative reclamation from all forms of tyranny birthed in Linear Binary No.
a live & live-streamed existential jungle gym of Activity Happening NOW in full-color, real-time First-Hand Account——
... a hub for art and thoughts that are free.
space for super playful people vulnerable enough to reach the summit of an occasion. And for those that want to be.
                                          _________________________________
Calling all wildly woke dreamers with a furnace of ideas and possibility churning inside: 
 this insane time is an opportunity. a chance to blow open new ways of thinking and seeing and being together. we're building a virtual & irl sandbox for all of us to play in. to learn and connect, to witness, create, play, and grow. 
The Times Are Calling, let's get into some of that Good Trouble.
join us & share in the co-creation of a wildly more yes, expansive tomorrow!

namaste to all beautiful little earth creatures
go; venture out & leave some love behind.
————————————————————————————————————

Become a patron to
Connect via private message
How it works
Get started in 2 minutes