Faces of the Sapphire
is creating Wisdom Shares
Select a membership level
Aboriginal Jewish Mystery Wisdom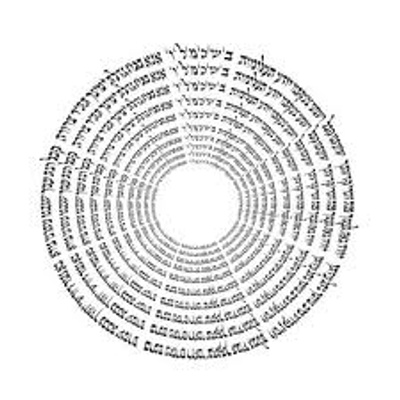 Monthly Ancient Judaic Wisdom  for Biding Your Time on Earth. 
Torah Re-boot
Every Month, receive an entirely New Chapter from the Torah, beginning with the Book of Genesis, with Rabbi Gershon's Refreshingly New Translation according to the aboriginal meaning of the Original Hebrew, along with footnoted annotations. This is part of an ongoing project he has undertaken -- to re-translate the Torah for the 21st Century.
About
An Offering of Calm and Perspective for an Era of Chaos and Distortion
We live in an era thoroughly beset by increasingly forceful winds of ever-accelerating change which are at the same time evolving humanity while whittling away at it. Caught helplessly in the unforgiving gusts of instability and mayhem is the individual trying to make sense out of the siege of enigmas that circumscribe them wherever they turn while desperately vying for so much as a blink of meaning and a gasp of clarity amid the unrelenting onslaught of turmoil and confusion. The cancerous spread of global brutality coupled with the debilitating pressures of adversely affected societal dynamics have dampened if not outright extinguished the life-spirit of hundreds of millions who have in essence become absent to themselves as well as to others.
"Faces of the Sapphire" -- a project of
Walking Stick Foundation
-- flings open the portals of ancient and contemporary Jewish wisdom to help restore meaning and well-being, clarity and perspective, for all who seek refuge from the storm in the calm of its very center.
Walking Stick Foundation
was founded in 1997 and continues to this day as a subtle but potent behind-the-scenes resource of pragmatic life wisdom and inspiration elucidated by Rabbi Gershon Maron Winkler, PhD and Rabbi Miriam Ashina Maron, PhD. Together, they have helped many people of all ages, races and cultures grapple with the challenges of their personal and communal unfolding along an assortment of ill-chartered pathways by drawing heavily from a rich treasure of lesser-promulgated ancient and early-medieval Hebraic and Aramaic source texts and oral traditions and through empowering rituals and ceremonies, Join us "live" or recorded for a heartwarming and enriching journey through the gauntlet of questions and concerns, personal and collective, as we search for ever-elusive meaning in a purpose-driven culture.
Recent posts by Faces of the Sapphire
By becoming a patron, you'll instantly unlock access to 14 exclusive posts
By becoming a patron, you'll instantly unlock access to 14 exclusive posts