Faces of the Sapphire
is creating Wisdom Shares
Select a membership level
YELLOW SAPPHIRE: Wisdom Tidbits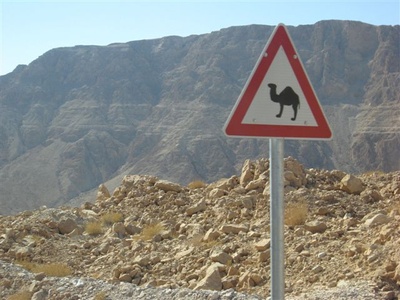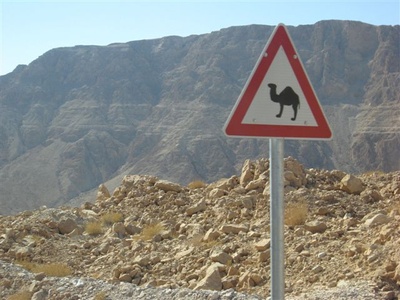 Monthly teachings to ponder and inspire along your life-journey harvested from 4,000 years of practical wisdom for negotiating the curves along the Garden of Paradox.


CRYSTAL SAPPHIRE: Jewish Mystery Wisdom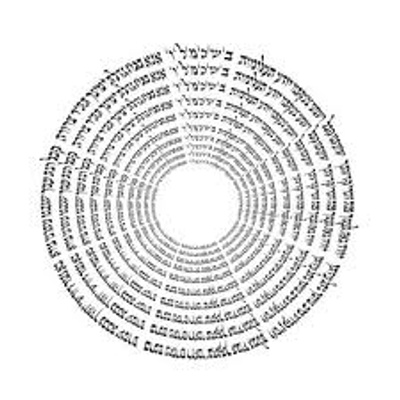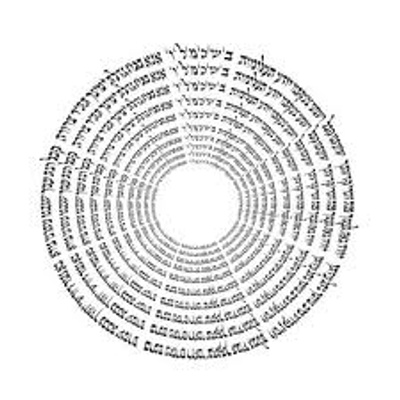 Monthly Ancient Judaic Wisdom  for Biding Your Time on Earth. Drawn from the richness of ancient and early-medieval Hebraic and Aramaic source texts, either via audio lectures or original texts with fresh translations and accompanying commentary.

STAR SAPPHIRE: "The Opaque Name" Series
IMPORTANT
!!
!!
If you are just now joining our Opaque Name Series which began on November 1! Please read the important note following the description of the series below. Thank you!
____________________________________________________________
A new exciting Jewish aboriginal wisdom series
for all backgrounds, traditions and cultures or none at all.
Every Sunday, 11 AM – 12 PM PST/USA on Zoom Webinar.

You might know it by the more popular phrase "The Seventy-Two Names of God." But actually it is called שֵׁם־עָב – literally: "The Opaque Name." The word עָב Av means "Dense," or "Thick." It is one of three ancient terms for "Cloud," this one implying a densely thick, perhaps even foreboding cloud, brimming with torrents of Mystery Wisdom just waiting to rain down upon those thirsting for its nurturance.

We will be zooming an hour at a time through this series every Sunday of every month.

In an era when the world is coming apart at the seams,
what better time to bask in a mystique proven to keep it all together.

Presented by Rabbi Dr. Gershon Winkler and Rabbi Dr. Miriam Maron
___________________________________________________________
IMPORTANT
!!
For New Members of our Opaque Name Series which began on November 1!

Please note that the way Patreon operates, your payment and registration for the series this month will not take effect until the first of the following month and onward. For example, if you registered for the series here on Patreon any time during the month of December, your registration will not take effect and your credit card will not be charged until the beginning of January and onward. You would then need to remit $200 via PayPal ($100 a month, depending on your tier) at paypal.me/AshinaWolfMother -- to cover the two months of classes you missed in November and December -- at which time we would then provide you with access to the recordings of the classes you missed during those two months plus the link to the next class and on.

Thank you and we look forward to sharing with you!

Registration for one person is $100/month -- Register on "Star Sapphire" Tier (THIS ONE)
Registration for two members of the same household: $150 -- Register on "Pink Sapphire" Tier
Registration for three members of the same household is $200 -- Register on "White Sapphire" Tier
About Faces of the Sapphire

An Offering of Calm and Perspective for an Era of Chaos and Distortion
We live in an era thoroughly beset by increasingly forceful winds of ever-accelerating change which are at the same time evolving humanity while whittling away at it. Caught helplessly in the unforgiving gusts of instability and mayhem is the individual trying to make sense out of the siege of enigmas that circumscribe them wherever they turn while desperately vying for so much as a blink of meaning and a gasp of clarity amid the unrelenting onslaught of turmoil and confusion. The cancerous spread of global tragedy coupled with the debilitating pressures of adversely affected societal dynamics have dampened if not outright extinguished the life-spirit of hundreds of millions who have in essence become absent to themselves as well as to others.
"Faces of the Sapphire" -- a project of
Walking Stick Foundation
and
Ashina 
-- flings open the portals of ancient and contemporary Jewish wisdom to help restore meaning and well-being, clarity and perspective, for all who seek refuge from the storm in the calm of its very center. Since 1997, both 
Walking Stick Foundation
 and
Ashina
 have been and continue to be  subtle but potent behind-the-scenes resources of pragmatic life wisdom and inspiration elucidated by their respective founders, the husband-and-wife team of Rabbi Gershon Maron Winkler, PhD and Rabbi Miriam Maron, PhD, RN, MA. Together, they have helped many people of all ages, races and cultures grapple with the challenges of their personal and communal unfolding along an assortment of ill-chartered pathways by drawing heavily from a rich treasure of lesser-promulgated ancient and early-medieval Hebraic and Aramaic source texts and oral traditions and through empowering rituals and ceremonies, Join us "live" or recorded for a heartwarming and enriching journey through the gauntlet of questions and concerns, personal and collective, as we search for ever-elusive meaning in a purpose-driven culture.
Visit Rabbi Miriam on 
Facebook


_________________________________________________________________________
General Disclaimer
General Disclaimer
Our Patreon Website and its Content are for informational and educational purposes only. To the fullest extent permitted by law, we expressly exclude any liability for any direct, indirect or consequential loss or damage incurred by you or others in connection with our offerings on this Website and their Content, including without limitation any liability for any personal or business interruptions, misapplication of information, physical or mental health condition or issue, physical, mental, emotional, or spiritual injury or harm, loss of income or revenue, loss of business, loss of profits or contracts, anticipated savings, loss of data, loss of goodwill, wasted time and for any other loss or damage of any kind. You specifically acknowledge and agree that we are not liable for any defamatory, offensive or illegal conduct of any other Website participant or user, including you.
The material on these pages of
patreon.com/facesofthesapphire
is owned by Walking Stick Foundation, a non-profit educational organization and Ashina. By viewing this site or partaking of any of the offerings on this site, whether in video, audio or text, including but not limited to programs, products, e-books, videos, webinars, blog posts, e-newsletters, consultations, e-mails, social media and/or other communication, you understand and agree to accept and adhere to this Disclaimer, and its Terms and Conditions. If you do not agree to this Disclaimer, its Terms and Conditions , STOP now, and do not access or use our site or any of its contents or references.
The information provided in or through this site is for educational and informational purposes only and is not intended to provide or in any way replace medical advice or psychiatric counsel. It is your responsibility to seek counseling if any content of our offerings become triggers for psychic or mental upsets. In addition, you fully agree that there are no guarantees as to specific outcomes or results from the offerings you receive on or through this site. You also understand that any suggestion, information or counsel obtained through our offerings which you choose to incorporate into your personal life is at your own risk, with no liability on our part.
You agree at all times to defend, indemnify and hold harmless our organization, as well as any of our affiliates, agents, contractors, officers, directors, joint venture partners, successors, transferees, assignees, and licensees, as applicable, from and against any and all claims, causes of action, allegations, suits, damages, liabilities, costs and expenses, including legal fees and expenses, or demands whatsoever, in law or equity, that may arise in the past, present or future that is in any way related to our Site or its Content .
WE MAKE NO WARRANTIES AS TO OUR SITE OR ITS CONTENT. YOU AGREE THAT OUR WEBSITE AND ITS CONTENTS ARE PROVIDED "AS IS" AND WITHOUT WARRANTIES OF ANY KIND EITHER EXPRESS OR IMPLIED. TO THE FULLEST EXTENT PERMISSIBLE PURSUANT TO APPLICABLE LAW, WE DISCLAIM ALL WARRANTIES, EXPRESS OR IMPLIED. WE DO NOT WARRANT THAT THE WEBSITE OR ITS CONTENT WILL BE FUNCTIONAL, UNINTERRUPTED, CORRECT, COMPLETE, APPROPRIATE, OR ERROR-FREE, THAT DEFECTS WILL BE CORRECTED, OR THAT ANY PART OF THE WEBSITE, CONTENT ARE FREE OF VIRUSES OR OTHER HARMFUL COMPONENTS. WE DO NOT WARRANT OR MAKE ANY REPRESENTATIONS REGARDING THE USE OR THE RESULTS OF THE USE OF OUR WEBSITE OR ITS CONTENT OR ON THIRD-PARTY WEBSITES IN TERMS OF THEIR CORRECTNESS, ACCURACY, TIMELINESS, RELIABILITY OR OTHERWISE.
By becoming a patron, you'll instantly unlock access to 45 exclusive posts
By becoming a patron, you'll instantly unlock access to 45 exclusive posts
Recent posts by Faces of the Sapphire
How it works
Get started in 2 minutes