FAE Productions
is creating Festivals & LARP Events & Magical Community!
Select a membership level
Handmade Home Shopping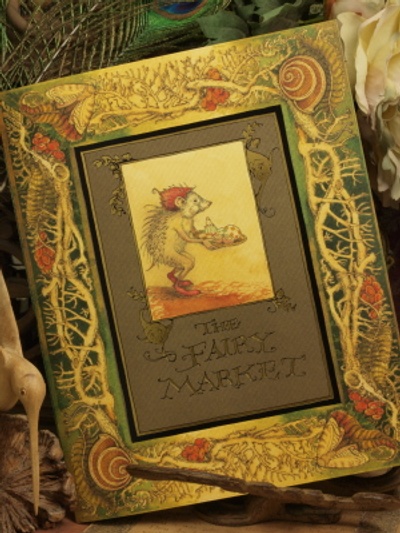 Greetings Festival, Faire, Etsy (etc) Merchants & Artists!  Please choose this tier if you are signing up to be spotlighted on our live shopping segment featuring YOU and your awesome handmade craft, art, indy authors, food, etc.  This is the tier for those who would like to be featured on our show & support the channel. We appreciate & love you all! 

(Note: you can also contribute in whatever custom amount you want so if you would like to kick in a little more, simply make that adjustment on the next screens - appreciated, but NOT required!)
Pixie Tips!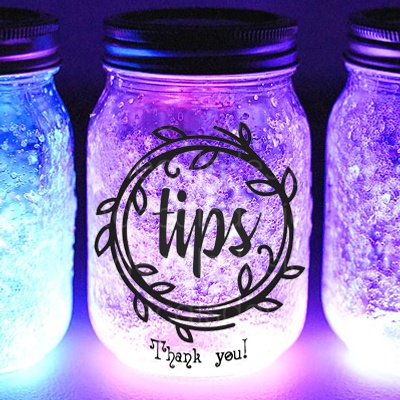 Want to support but on a budget? That's OK! Just leave a pinch of pennies & dash of dollar in the jar to get your rewards! With a Pledge of $1 or more, you get... 
 FAE-reCYCLE: You can both apply to be, and vote upon the recipient of our annual strings-free monetary gift grant funded from the redemption of recycled bottles & cans at Fairyblossom Fest. 
Our Gratitude! for helping support Fairyblossom Festival & FAE Productions gaming/LARP Events!
Automatic Entry into any drawing that we do here or on our corresponding YouTube channel!
Also *secret* access to special Patron-only posts including first previews, bloopers & out-takes!
Roamin' Gnome: Pen-pal Club!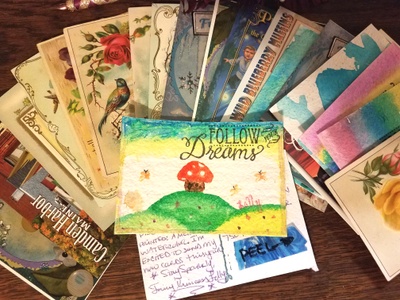 With a Pledge of $2 or More,
the snails that deliver the mails shall be dispatched bearing happy-mail:
Access to Patron Only content!
Monthly Postcard sent via Snail Mail! Cards vary from my original designs, to antique found, handmade, or from my adventures in the human world.
About
Hey EveryFae! THANK YOU for flying by to visit FAE Events, LARPs, Travel Vlog & Fairy Academy Channel!
Your support helps us keep producing quality events and content for your enjoyment!
What's this Channel About?
Founded by
 :**:Fairy Princess Lolly:**:
, the FAE Productions court produces a variety of content, including but not limited to:
LARP Festivals & Events
, FAE News 
Livestreams
, Glamour (Fairy) Magic
Workshops
, Daily Card Readings, Geocaching Finds, 
Audio Fairytales & Books
, Uboxings & DIYs (or debunks :) and so much more!
We FAE Crew explore Castles, the Weird & Unusual and are always on the lookout for places to produce community LARPing/Gaming events and organize Shenanigans in the form of socials and meet-ups!
Mission
To educate, preserve, create and actualize the magical realms of folklore & fantasy by bringing awareness to both the historical tradition and modern evolution. We use present day tools such as gaming, live-action role-play, performing arts, videography and event production to breathe life into the avatars and stories that are within each of us, recording them as real-life fairy tales in the spirit of manifesting dreams and imagination.
What do you do when you're not traveling?
Time at home is divided between making hand-made magical faery & pagan supplies for my etsy store:
The Gilded Quill
 and 
 producing LARPing events such as our annual: 
Fairyblossom Festival
and 
Samhain Dumb Supper
.
Where does your money go when you contribute?
Postcards, souvenirs, postage & other costs associated with physical item rewards
Event Production costs e.g. space rental, media/advertising, storage, props, decor, operational expenses (garbage & waste disposal, etc) 
Website, Data & Travel expenses such as fuel for the Land Dragons and food for the road crew
By becoming a patron you can receive some/all of the following benefits!
Discounted ticket rates and early-bird access for all of our events and swag!
Fairy Postcards/Letters sent via Snail Mail
Access to videos, audio fairy tales & DIYs and Patron Only content, previews, bloopers and more PLUS
Fun, random bits & baubles that will be snail-mailed to you every other month via your Dross Box
An ongoing 5% - 20% discount at The Gilded Quill
Monthly Dross stipend for use online & at events

When we reach our first 100 FAEmily members, everyfae will receive a custom made Seelie/Unseelie pin (your choice) so you can show your solidarity! PLUS we will begin plans for adding a Harvest themed event to our line-up. :)
1 of 1
By becoming a patron, you'll instantly unlock access to 72 exclusive posts
By becoming a patron, you'll instantly unlock access to 72 exclusive posts
Recent posts by FAE Productions