Faithless Brewing
is creating Magic: the Gathering podcasts
Select a membership level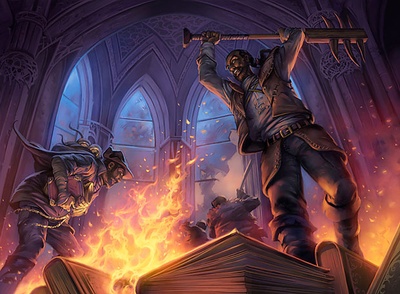 Faithless Brewer
Welcome! As a member of the Faithless Family, you will directly support our efforts to bring you the absolute best podcast we can bring you. 
You will receive access to our Patreon Discord channel, where you can discuss all things Magic: the Gathering with a community of like-minded brewers. You will be able to interact with the hosts, submit questions for the show, and cast votes when we are choosing topics and cards to explore in future episodes. 
You will also receive access to our Patreon feed, where we will post show notes for each episode, along with various "extras" that didn't make the final cut.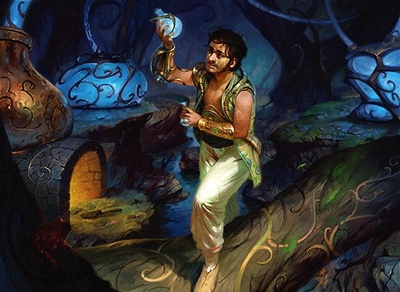 Rogue Refiner
You will receive access to a variety of bonus content on our Patreon feed:  match reports from our testing leagues, bonus decklists, updated build notes, and more.  
You will also be eligible to nominate cards for us to feature on future episodes of the podcast. (We will periodically provide a poll with several options for patrons to vote on, and you will be able to add cards to the poll).
Upon reaching the first merchandise stretch goal, we will send you some of the awesome stickers we have produced, so that you can represent for the Faithless Family!
Includes all benefits of previous tiers.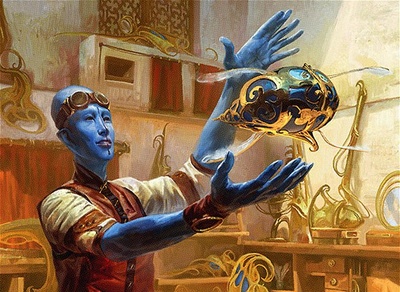 Brewer Virtuoso
You will be eligible to submit decklists for our Brewer's Roundtable episodes, in which we highlight decks designed by the community. We plan to offer these segments once or twice per set release. (Note: we cannot guarantee that every list will be discussed on air, but we will post as many as we can).
Upon reaching the custom token stretch goal, we will hire an artist to design a set of slick personality tokens, and you will receive one of each!
Includes all benefits of previous tiers.
About Faithless Brewing
Faithless Brewing is a Magic: the Gathering podcast for the spike rogue, with a special focus on Modern and Pioneer. Your hosts are David, Dan, and Damon.

The path of the rogue brewer can be a solitary one: playing a deck you worked on yourself is both thrilling and rewarding, but it can also mean that you are alone in thinking about and developing your deck. By the same token, few things in Magic are more exciting than the shared discoveries of brewing with friends.

Our friendship and our passion for building off-meta but still competitive decks is what motivated us to launch Faithless Brewing. Each week, we choose a new concept to explore and design decks around it for tournament play. We put our creations to the test and share our findings on the air.

Through Patreon, we hope to improve our podcast, connect with our listeners, and foster a community of brewers where we can learn and explore together. As a thank you to our supporters, we would also like to get some cool benefits out there to the Faithless Family.

Thanks for visiting our page and we hope to see you soon!
$100
– reached!
per creation
We would like to hire an editor to assist with the post-production of our episodes. With your help, we will be able to have a LOT more time each week to focus on preparing our content and making each episode the best it can be.

3 of 3
Recent posts by Faithless Brewing