Select a membership level
You'll get to see how the sausage gets made. I'll give you access to all the notes, sketches, and other assorted bits and pieces that go into making the comic. And you'll get your name printed in any books I make.
You may request a personalized drawing from me, as well as receive all benefits of the previous tiers.
About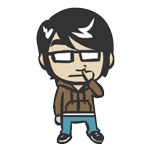 Well, hello there! My name is Nat, and for the past 10+ years, I've been making my own webcomics. It began with
Annie the Hardcore Gamer
, continued with
Emo
, and now in
Faking Life
, which is a slice-of-life, quasi-biographical comic. Subjects run the gamut from love to video games to cats. Lots of cats. It offers me a welcome outlet for various thoughts and ideas I have stewing in my brain. I hope other people enjoy it as well.
I've always done webcomics as a hobby and haven't made any money off of them. My comics have always been available for free and will continue to remain that way. However, it's a hobby that comes with costs. There are web-hosting bills, domain-name charges, drawing materials to buy, and all sorts of other fees to consider. I've long resisted having ads on the site, as I hate how obtrusive they are. I wanted to find a way for people to help out if they wanted without it being a nuisance. That's where Patreon comes in.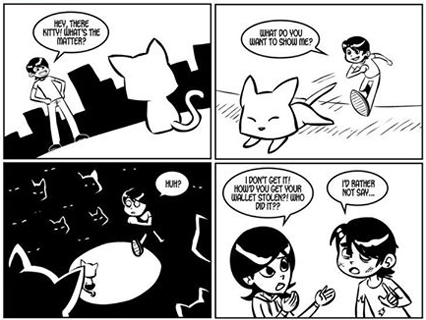 Patreon is a crowd-funding service that allows fans to support the creators they love. That way they can ensure that they can see even more of what they like in the future. The money I receive through Patreon will go toward paying website fees, drawing tools/materials, and the occasional convention appearance. Patrons will get bonus stuff that non-patrons wouldn't get like extra drawings or Q&A sessions. They can pay as much or as little as they please and for as long as they want. If it manages to exceed expectations, it may allow me to work on other projects such as extra comics and animated shorts. Maybe even games. Who knows! Thanks for reading!
All comics will be in full color. Rad!
1 of 4
By becoming a patron, you'll instantly unlock access to 167 exclusive posts
By becoming a patron, you'll instantly unlock access to 167 exclusive posts