FA-Persona
is creating Chubby Artwork
Select a membership level
Scarf
Thank you! You're awesome! 
At $10 you get:
-  Same as Lower Tiers.  
-  Extra Voting Privileges. 
-  20% Discount on Commissions.  
About

NOTICE NEWCOMERS:
This Patreon is currently on a long term
Pause
, nobody is being charged for the time being. I am taking a break for a mix of health reasons and work reasons. I will be revamping the Patreon and changing its focus to WG comics when I return. I will be updating the Patreon with news and artwork in the meantime so feel free to stick around and hang out with us if you feel like it.
Hi! I'm FA-Persona. You probably came here through my
DeviantArt
and know what you're here for but just in case, here's my deal:
This Patreon is all about making male expansion artwork. This means I am posting things under the fetish themes of weight gain and feederism, with occasional mix ups like mpreg and similar expansion kinks.
I started this Patreon to help support my life as a independent comic artist and illustrator. I want to be able to draw as much as I can and bring you more content full time. I also do a webcomic called
Undead Friend
, which has its own
Patreon
if fetish art isn't your thing. I have used a lot of the characters from it as subjects of my chub art, but it's not required reading for anything I draw for you here, most of the work you'll see is fanart of some form.
I am creating weekly drawings based on poll results and suggestions from patrons.
New Patrons will be charged up front upon signing up. I had to do this to prevent bots and art thieves as it was becoming an issue.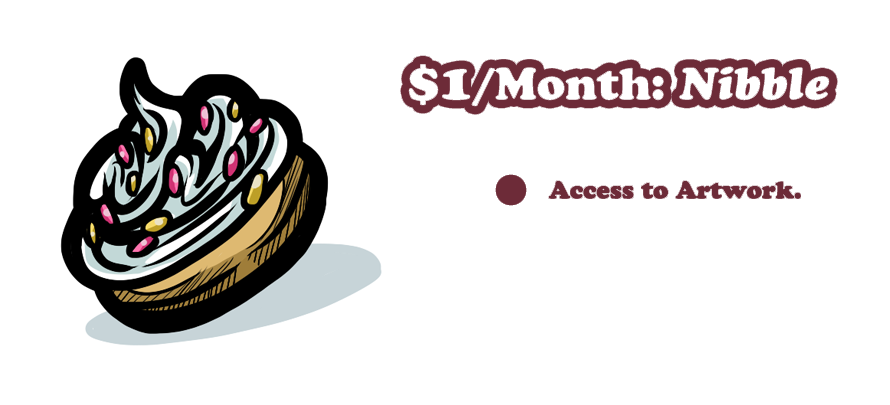 The weekly poll-based art will be posted here for patrons (although a few previews and teasers may get put up on my
Deviantart
) and just a $1 donation gives you access. In addition I'll be posting other art about a week before it goes up on my Deviantart (except for commissions made outside of the Patreon, those will go up on both at the same time) and WIP pieces: sketches, inks and so on.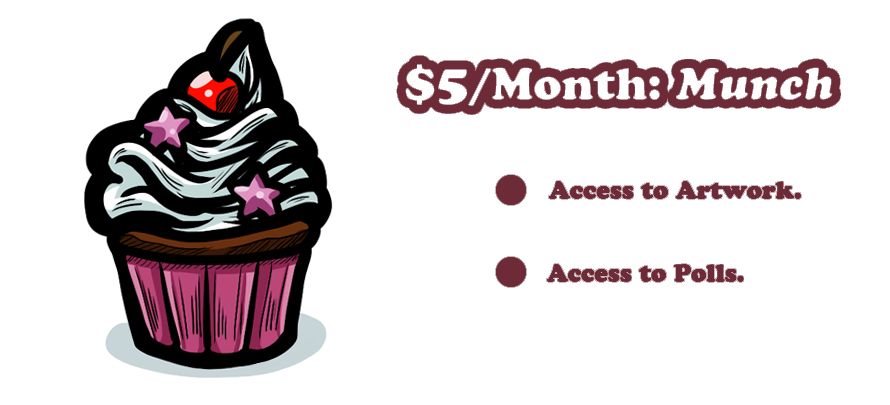 I run a poll for patrons every week to determine the subject of the next patron-exclusive drawing. Polls determine things like which characters are involved, or the theme of the week's piece (if there's a lot of interest in a particular character or idea then it'll probably show up on one of the polls eventually). A $5 donation means you get to cast a vote on the weekly poll, in addition to the access enjoyed by $1 patrons. Polls will run for around 5 days before closing so get your vote in!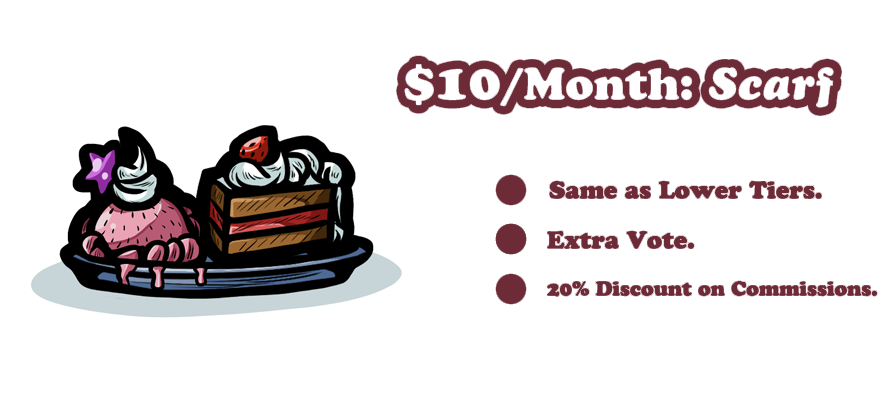 $10+ up donors will get two votes for the weekly polls. You'll basically see two versions of the poll, one for the $5+ tier and one for the $10+ tier and they'll be counted up together.
You will also get a 20% discount on your total price for commissions you purchase. This discount is limited to
two commissions per month
. You can read my current commission information
here.
Your discount also counts for my
regular commissions.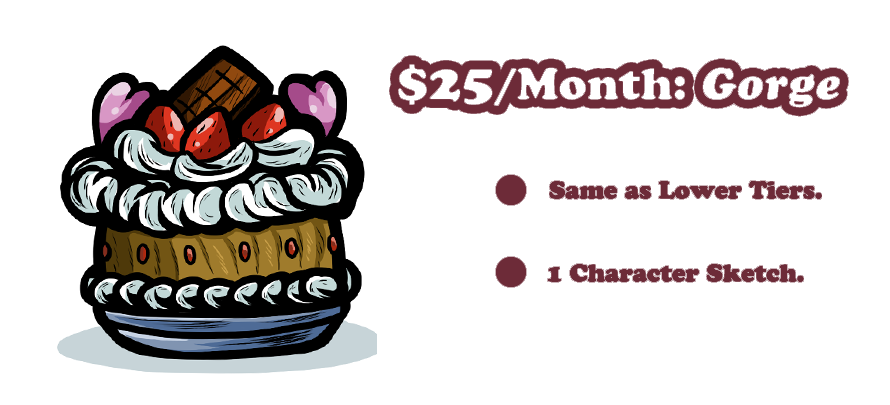 On top of all the previous rewards, I will do a basic sketch for you every month. These will be simple, one character sketches that you can suggest a character, be it existing or original, to become plus size. Even though the patreon is male focused you can ask for any gender.
Rules for content are the same as the rules for my regular commissions, available
here
. You'll get your sketch by the end of the month, or within four weeks of submitting your request if you send it later in the month. Keep in mind that sketch-requests don't roll-over, so don't miss your chance to get a sketch each month. Your sketches don't always have to be fetish themed, I also do
regular commissions.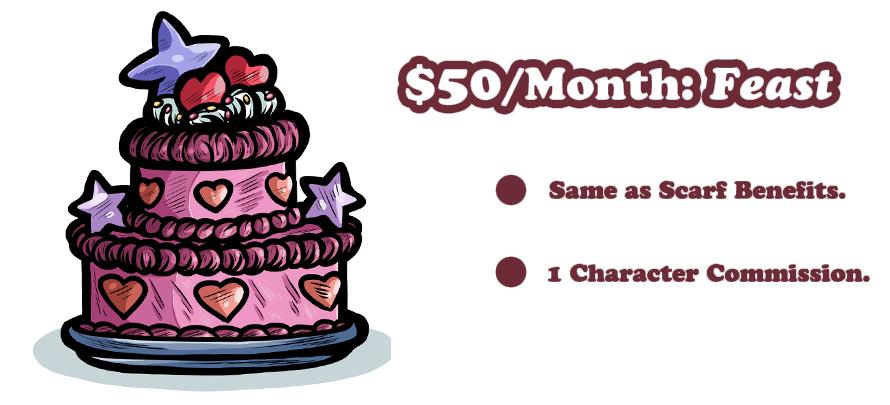 Each month you'll get a colored full-fledged single character drawing. You'll get to control the details and get an opportunity to make changes before coloring starts. This is the equivalent of one of my full body single character commissions (details
here
), and if you want to upgrade to a more complex piece then just let me know and you can pay the difference to get a bigger piece (this may be limited during busy months).
Like the sketch all the regular rules for my commission pieces apply (see
here
). The first draft of the commission will be delivered within a month of getting your request. Just like sketches, these requests don't roll-over month-to-month, so make sure not to miss your chance for a drawing. Your drawings don't always have to be fetish themed, I also do
regular commissions.
And that's all there is to it! I hope that if you enjoy my work you'll consider supporting me, any amount helps and is greatly appreciated. Thank you for visiting!

By becoming a patron, you'll instantly unlock access to 259 exclusive posts
By becoming a patron, you'll instantly unlock access to 259 exclusive posts
Recent posts by FA-Persona
How it works
Get started in 2 minutes