Farm Plugs
is creating so we can connect AG + The Culture for a new world!
Select a membership level
"Plug-in. Pluggin. Plugged."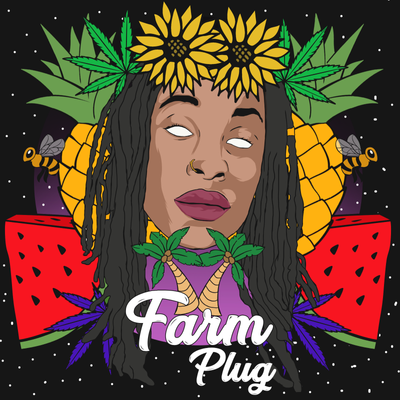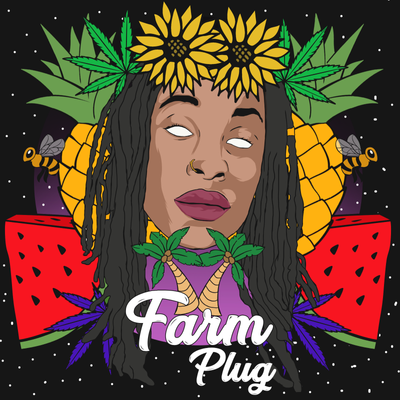 We paid for school so you won't have to & Your donations help to support us🌻 every dollar is appreciated. 

Navigate the information by searching the following tags:

Farm Plug TV - Where Adult Swim meets Master Chef and School House Rock... MTV Cribz and Pimp My Ride had a book club… plus News & Policy Updates with an entertaining twist! #FPTV

Kandeaux's Couch and Field Journal- Book and Article reviews, and in-depth interviews
(deep research and crossed referenced sources, cited for further exploration)

#Agrivist - Jobs, internships, and other opportunities to grow, learn, and expand. 

#FarmPlugApproved - Product Reviews: People to meet, Things to do, Places to be etc.

Classes coming soon.
Original artwork from Troy Davis: A Penthouse Collectible.
About Farm Plugs
Farming is a the foundation of society and a dying industry. Black, indigenous, and small farmers are facing an even more dire crisis. 
That's why Farm Plugs are shifting the narrative.

In lieu of #TheRona (COVID-19) craziness people are becoming more aware of the importance of *true* self-sufficiency. But with the growing awareness it can be difficult to not panic, feel secure, and protect your spiritual self. 
The work to change society begins with ourselves, our communities and the land which supports our existence.
That's why we're collecting resources ($, Info, People) that we come across and are sharing them with our network.
 As a Farm Plug I am committed to Education, the promotion of Thriving lifestyles, and connecting people to each other, themselves, and nature in a way that is restorative and regenerative.
Information is a weapon and I hope that this can empower you and your loved ones to Stay up, Stay well, and Stay peaceful.
Feel free to share any information gathered here. Be sure to follow me on IG: @Kandeaux_The_Farm_Plug and check the link in my bio for more updates, demonstrations, and relevant information.
By joining our Patreon you're not only supporting a Farm Plug, but you're becoming one too.

Let's connect AG & The Culture so we can shift the narrative, save the farmers, and change the world. 
When I reach 50 patrons per month We will start going live with mercy and community sources giveaways!!!!
1 of 1
By becoming a patron, you'll instantly unlock access to 4 exclusive posts
By becoming a patron, you'll instantly unlock access to 4 exclusive posts
Recent posts by Farm Plugs
How it works
Get started in 2 minutes