Fastvass
is creating 3D Erotic Animations
Select a membership level
Tipper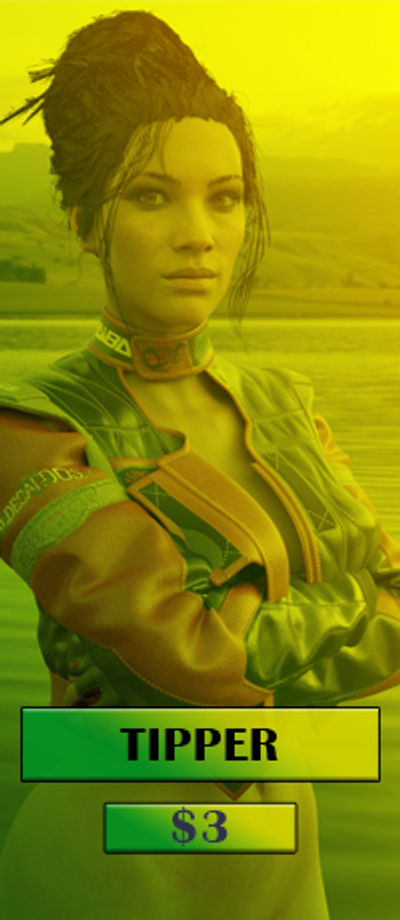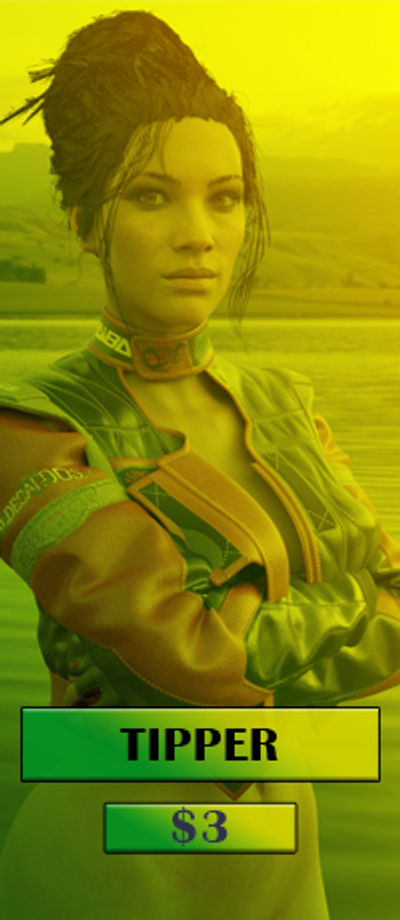 1 1080p Animation or 2 4k images every month (may be more depending on whether I have lots of time or not)
Easily Accessible Mega Drive of all the Full HD (1080p) animations and pictures I have created which can be downloaded, this is also posted on Patreon too.
24 hour early access to new animations and pictures
Get notified when content is released from Patreon
Connect your Discord Account to your Patreon Account to get a special role on my community server which lets you get tips (no pun intended) on working with Blender & special perks on the Discord Server
Includes Discord benefits
Supporter
Everything in the last tier
+
Bonus pictures and animations which didn't make public release, for example, variations with different clothing and angles. Social media files (.PSD, .PNG) and sound effects (.mp3) will also be included.
Access to Work in Progress screenshots, or things I normally don't post on Twitter.
Vote on a character for an animation/picture each month, rendered at 1080p 30fps for the animation or 4k for the images.
Access to limited time special offers on my Patreon, these could be anything from digital posters to new models
Includes Discord benefits
Creator
Everything in the last two tiers
+
Access to ALL of my assets, these include rigged and textured characters (.blend) , Blender Project files (.blend)
Tutorials on how to animate (currently being worked on, released at a future date) 
Includes Discord benefits
About Fastvass
Greetings! I am a NSFW Digital Artist from Alaska who may or may not be into boobs n' butts.


COMMISSIONS ARE OPEN! Images, Animations & Characters
DM Me on Twitter, Discord or Patreon.
More info: 
https://www.patreon.com/posts/38331894
Why Patreon?

I made a Patreon because it's the only way I know to get some support that can help me to pay for my future school, I'm going to be honest with you, I will spend my earnings only for my future school and any rewards for you. I want to become an animator as that's my dream and probably always will be.
I create animations and pictures in Blender, these feature some of the most popular characters in gaming and film. I moved from Source Filmmaker to Blender around 3 years ago and i'm onset to becoming a better animator.
What do I get?

1 1080p Animation or 2 4k images every month (may be more depending on whether I have lots of time or not)
Easily Accessible Mega Drive of all the Full HD (1080p) animations and pictures I have created which can be downloaded, this is also posted on Patreon too.
24 hour early access to new animations and pictures
Get notified when content is released from Patreon
Vote on a character/location/action for an animation/pictures each month, rendered at 1080p 30fps for the animation or 4k for the images.
Connect your Discord Account to your Patreon Account to get a special role on my community server which lets you get tips (no pun intended) on working with Blender & special perks on the Discord Server
Access to ALL of my assets, these include rigged and textured characters (.blend) , Blender Project files (.blend), Social media files (.PSD, .PNG) and sound effects (.mp3)
Bonus pictures and animations which didn't make public release, for example, variations with different clothing and angles.
Access to Work in Progress screenshots, or things I normally don't post on Twitter.
Access to limited time special offers on my Patreon, these could be anything from digital posters to new models
Tutorials on how to animate (currently being worked on, released at a future date) 
Why pledge though?
By supporting me you are helping me to improve my content and share it to more people. Each tier has different bonuses, but every higher tier has all lower tier's bonuses. I post every single month, whether it be Animations with sound or pictures that are of high quality.
What's to come?

Discord : Once you pledged, you will have access to special channels and role, access to polls for feedback and interactivity.
Blender Tutorials* for 
Giveaway** : That could be something like V-bucks, Prepaid Cards, Steam Gift, Games...
Going up to 2-3 animations/pictures per month* This is a long-term plan
** Dates for these are not yet certain, around 3-6 months is probable
Every supporter will contribute to my Future School and I will be very proud of what the NSFW community can reach.
All I can say is thanks for your support, it's really important for me.
Well that's it I guess! Contact me if you have any questions/problems.
Twitter: 
https://twitter.com/fastvass
Discord:
https://discordapp.com/invite/Gm3JsHb
Smutbase: 
https://smutba.se/user/13730/

Become a patron to
Unlock 158 exclusive posts
Connect via private message
How it works
Get started in 2 minutes