Faunagraphic - Sarah Yates
is creating Streetart, Murals and Design inspired by Nature
Select a membership level
Get exclusive patron-only merch
Wrens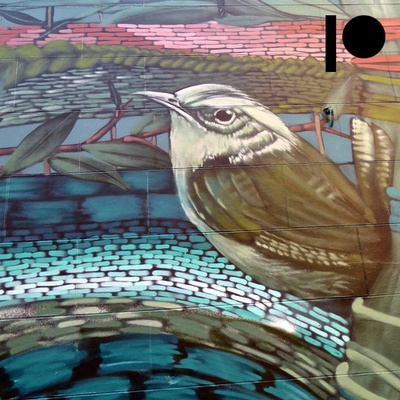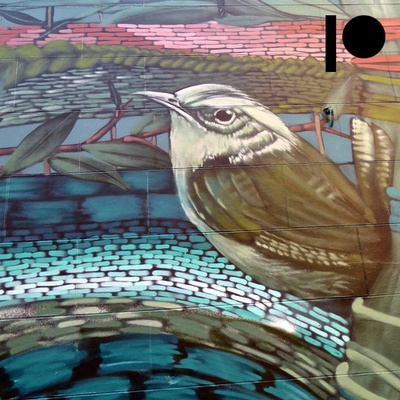 🔹
Posts 
At minimum 1 sketch post per month 
At minimum 1 post per week 
🔹
Videos 
At mininum 1 awesome video a month 
artwork time lapses videos produced for Patreon only 
🔹
Polls
You have the power to vote on the videos, posts, tutorials and art you want me to create next!
Blue Tits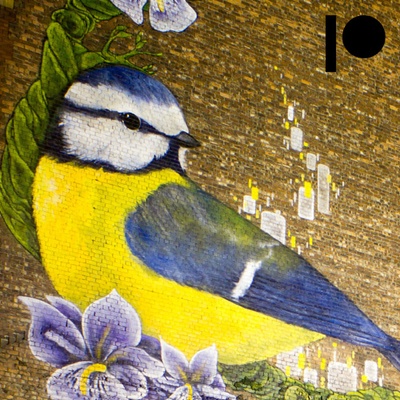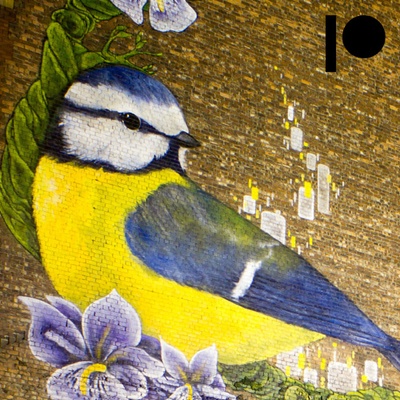 Everything in the lower tiers Wrens and ..... 
🔹
Monthly Livestream with Q&A
Access to fortnightly or monthly live streams in my studio or working live at mural projects, where I'll be answering any questions and explaining the ideas behind my projects in detail
🔹
+ Extra Videos

Regular Video Diaries - Behind the scenes -  More detailed insight on current projects and Ideas. 
1Tutorial / Challenge per month 
🔹
Early Bird Look ! 
Access to see some of my newly finished paintings and drawings
Some works in progress
🔹
15% of Faunagraphic Store 
Falcons
Everything in Wrens and Blue Tit Tiers Plus... 
🔹
Private Patreon only Group 
A private Facebook group just for my patrons where we can share art and raise topics that might inspire artwork, helpful tips, answer questions, and just enjoy a more close-knit art community
🔹Yearly Merchandise Gift and set of postcard prints after 6 months.  
Every December you will receive a Gift 
After 6 months supporting me on Patreon you will receive A set of Limited Edition Postcard prints available to Patreons only
🔹
Monthly Downloadable content
Wallpaper / Printable Content 
🔹 
15% of my store 
After 3 months you will receive this awesome sticker
Rare Wolf VIP
After 3 months you will receive the awesome kingfisher Tee
The Art Collector - VIP
Limited (5 remaining)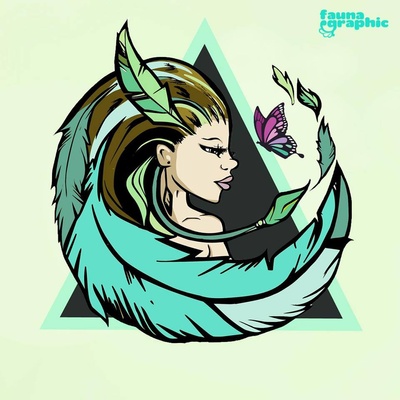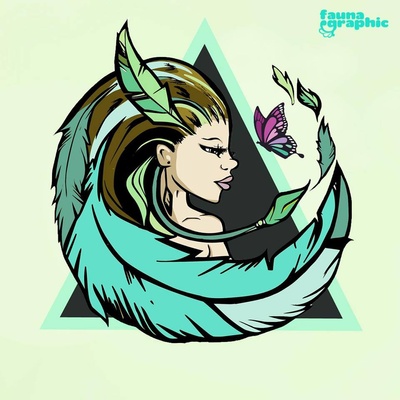 🔹
All previous rewards +


🔹
Original Artwork 
A commissioned artwork delivered to you upon your 12th month of subscription, 150cm x 150cm
🔹
︎
Christmas or Birthday Gifts :
You will be posted a gift of your choice after 6 months 
This tier is specially for supporters who would like to invest in artwork to do so by a monthly payment and accessing the visual and creative content.
About Faunagraphic - Sarah Yates
Hi !!! Thankyou for visiting my patreon page, You may have followed my artwork for some years already, or you may be someone i know personally, or have met in the past!
But you are reading this, so thats a great start.
As you might already know i share limited posts of my art and updates on facebook and instagram... but its usually very limited.. mainly because i am quite personal about my artwork, clients and life.

How it began ?

I would say my real creative journey began in College where i began to discover I was naturally using nature alot in my work, and choosing environmental campaigns to steer my creative ideas.. I aspired to be a digital artist, i loved graphics. My love for board sports and visually graphic imagery got me interested in the mural side of things also...
i was excited at the idea of designing murals on photoshop! so it began there when i was 19.
My early years as a graffiti artist was mostly in neglected factories that had been left behind from the steel industry in Sheffield.. each weekend a new place could be found over run with nature, and ready for a new painting.
A decade or so later, these recent years i have reached a point with my creative experience, that it's time to be a little more dedicated to my personal artwork.
Most of my work is privately commissioned or funded through grants.
I have ventured down many directions to bring more people together through art and i would like to continue this.
Currently i am living in a remote location in the Balkans, my plan to step away from my fast pace life succeeded and my dream to be a self sustainable creative nomad became reality.
I decided i wanted to share that with people who are interested to see, how someone like myself can work so remotely and close to miles of forests, yet still be working for and travelling to international clients and projects.
In my Patreon page, I will be uploading videos about my work, inspirations, Paintings and projects which i am working on, maybe you can offer some feedback before i finish my canvas, or give some insight into my concepts for my clients ...
I will make tutorials and time lapse videos, and some challenges. If you want to see my garden, and all the things which inspire my art..
I have goals and but i also like to help and uplift people, maybe thats why i get so much pleasure from making murals in public..
Current projects
* Producing new personal canvas work
*Producing new personal artwork on walls
*Designing for upcoming exhibitions and events around Europe
*Digital Sketches for (some secret client tell you behind closed doors)
* Non - paid projects for Environmental groups, youth groups and Charities
*Community projects to engage
* Being self sustainable
Meanwhile I am raising my 2 Children and running a home
keeping a vegetable garden and keeping fit and healthy.
interested to hear more - come on in :)
http://www.faunagraphic.com
Insta: Faunagraphic
Facebook: Faunagraphic
Twitter : Faunagraphic
When i reach 50 Patrons i will hire an editor to help release a video every 2 weeks instead of once of a month
1 of 1
Become a patron to
Unlock 20 exclusive posts
Connect via private message
Recent posts by Faunagraphic - Sarah Yates
How it works
Get started in 2 minutes