Fauna in Focus
is creating Inspirational wildlife science and conservation training videos
Select a membership level
Friend of Fauna in Focus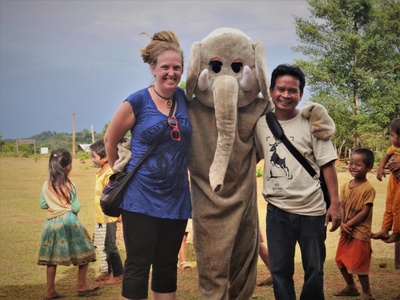 Hi Friends! Thanks for supporting Fauna in Focus. Even small donations can add up, and a little extra funding can go a long way here in Cambodia. For your support you've got our gratitude as well as lots of good karma.
Save The Trees
This is for the Tree Huggers out there. For those who want to make a bigger difference, this package includes early access to all of our shorts before they go live.
The Big Nature Campaigner
Whoa there Big Nature, looks like you dare to dream big and help make our vision come true. In thanks, we offer you early access to all our films, special access to a downloadable gallery of high resolution wildlife images and wallpapers, updated periodically with exciting new species.
About
WELCOME TO FAUNA IN FOCUS

Today we are inviting you to become a
Fauna in Focus
patron
.
Just a few dollars per month will help produce a range of wildlife science and conservation training videos and educational; nature films. Today, wildlife in Cambodia is under threat, and the ecosystems where they live are vanishing. Sadly, there is still a tragic lack of meaningful environmental education here, and limited awareness of biodiversity at all levels of society. People are not aware of the complex connections between people and nature, or the importance of protecting wildlife, wild places and the climate of our world. Now more than ever, we need to build global citizens who will work to protect nature, keep wildlife wild and build a more sustainable future for life on Earth. Fauna in Focus is the only organization using media to reach and inspire millions of people in Cambodia with positive conservation videos. But to keep doing this, we need your support!
WHO IS FAUNA IN FOCUS?

OUR FUTURE PLANS
Fauna in Focus has already produced several films and videos that have reached millions of people here in Cambodia, but we have far bigger plans for the future of our Wildlife Media campaigns. We recently (June 2020) completed the build of our new YouTube Wildlife Studio at our headquarters, the Nature Discovery Center of Cambodia. From here, we will be hosting nature news shows, educational shorts, interviews and podcasts and so much more. Additionally, we need to expand our local team to include full time editors, animators, content creators and young social media influencers to steer Cambodia towards environmentalism. We also aim to continue producing feature-length nature film series that promote conservation and natural science understanding and improve real-world relationships between people and nature. Media offers us a highly efficient way of reaching audiences across they country beyond our classrooms. Our planed programs include
Nature In The News
Species Featurettes
Film Shorts & Educational Animations
People Planet Podcast
A Regular Nature Film Series
and so much more!

WHAT DO OUR PATRONS GET?
A greener Earth. As a patron, you are helping build a more sustainable future for life on Earth. Now, more than ever, it is so important to build a public that understands the relationships between humanity and the natural world. The COVID crisis and impending climate change impacts have already demonstrated how drastic the impacts of human exploitation of nature can be. We must change this. Your support of Fauna in Focus is guaranteed to help us reach million of Cambodians who desperately need positive and inspirational content to engage them in wildlife conservation practices in their daily lives. From reducing the consumption of bush-meat and the practice of keeping wildlife as pets, to reduction of illegal logging and unrestricted development, our films can touch the hearts and minds in a way that impacts real policy and cultural shifts. This earns you lots of good Karma for your contribution to wildlife conservation, but we also have some special perks for those who are truly committed to making an impact. This includes:
Early access to our films
Fauna in Focus in the Field (BTS on FIF film production)
Nature Discovery Center BTS
Downloadable Photo Gallery Packs
Special seminars & workshops with the FIF team
Film credits in our shorts or feature length films
and some secret rewards we are developing for our top tier donors
THANKS SO MUCH FOR YOUR SUPPORT!
Tree hugs from Team Focused. Don't forget to subscribe to our
YouTube channel here
and sign up for news & updates here:
http://eepurl.com/dvbkP1
MORE INFO:
Fauna in Focus International is a 501(c)3 US non-profit charity. We support Fauna in Focus Cambodia, a local NGO based in Siem Reap, Cambodia, not far from the famous temples of Angkor Wat. Our mission is to to improve knowledge of and attitudes towards wildlife and promote conservation in Cambodia. We do this through
Nature Discovery, Environmental
Education & Wildlife Media. Visit our website here to explore the Fauna in Focus project!
BIODIVERSITY IN CAMBODIA:

Cambodia is a small country, yet it is home to a rich diversity of plant and animal life. From wild elephants to clouded leopards, the small tropical kingdom is home to some of the most iconic wildlife in the world. Sadly, many of these precious creatures are under threat, and the natural habitats where they live are vanishing. Agricultural expansion, illegal logging, damn construction, poaching and trafficking in illegal wildlife products and pets are devastating the wild populations here
ENVIRONMENTAL EDUCATION IN CAMBODIA:

At Fauna in Focus, we do education differently. In schools, teachers are not allocated time or budget to develop specialized wildlife science curriculum, special interactive learning activities, labs or experiential learning activities. Because there are no zoo, nature centers, or museums where schools can bring their students for extracurricular learning, we do that for them. Fauna in Focus education staff spend months developing world-class programs for a broad range of topics and audiences. All of our education programs include high-quality materials, specially designed teacher resources, bio-facts and samples from nature and interactive, media-based programs. Lessons use inquiry-based learning standards to encourage critical thinking, teamwork and science literacy, all while promoting positive attitudes towards wildlife, nature and conservation.
Learn more.
A CAMBODIAN NATURE FILM:

In 2015 we began work on our first film. Today, this film has over 2 million views across Cambodia, and has been featured in international film festivals, and is used in over 30 schools and universities across the country. We made this film with only 2 staff over a 2 year period. In this film we explore the diversity of plant and animal life in Cambodia, while promoting wildlife conservation efforts across the country. The entire film is narrated in the local Khmer language (with English subtitles), and is hosted by local naturalist Chea Samban. Have a look at one of our trailers, watch the full film below,
or learn more here.
THE SARUS CRANE FILM:
Our second major media production was a short film partnership with BirdLife International on the vulnerable Saurs Crane. In this 3-part film, we explore the Lower Mekong Basin Ecosystem, Sarus Crane Ecology, as well as Threats & Conservation work for the Sarus Crane. The film is currently used by both Fauna in Focus and BirdLife International.
Learn more.
OUR ONLY HOME:
Our most recent film production, Our Only Home is Cambodia's first climate change film. This 8-part film explores climate change, its impacts on people and wildlife, and most importantly, solutions that are here today and the many simple choices we can all make to help reduce our impacts on global climates.
Learn more.

Once we reach $500 per month, I will start a special online seminar series on wildlife, conservation and environmental education in Cambodia. Patrons will be invited to join in and submit questions on any topics they like.
1 of 5
By becoming a patron, you'll instantly unlock access to 6 exclusive posts
By becoming a patron, you'll instantly unlock access to 6 exclusive posts
Recent posts by Fauna in Focus