Feed'Em
is creating music, videos, vlogs, and podcasts
Select a membership level
Fan
You will get a Thank you message from Feed'Em
Gang updates: You will receive my newsletter to be up to date with events and activities.
Fork & Knife Gang Merch: You will receive a 10% discount on all my merch
Supporter
You will get a thank you message from Feed'Em
Gang updates: You will receive regular newsletter to be up to date with events and activities
Fork & Knife Gang Merch: You will receive a 15% discount on all my merch
Feed'Em Session: You get a shout out live on my radio show
You will get a Murder The Flesh Badge
You will get 1 free ticket to see Feed'Em live
Gang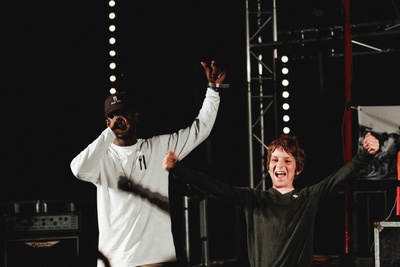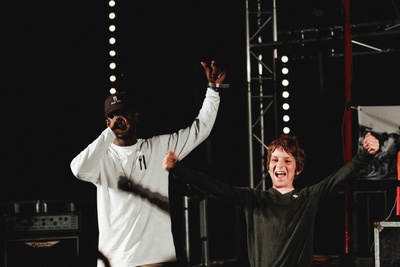 You will get a thank you message from Feed'Em
Gang updates: You will receive regular newsletter to be up to date with events and activities
Fork & Knife Gang Merch: You will receive a 20% discount on all my merch
Feed'Em Session: You get a shout out live on my radio show
WhatsApp Group Chat: You will added to the group chat will the rest of the gang
You will get a signed copy of Murder The Flesh CD
You will get a Murder The Flesh Badge
Free tickets for you plus 1 to one event per month
fork and knife gang print, using our gifts to feed the world
Creatives
Limited (5 of 5 remaining)
- Music placement/promotion on Feed'Em Session (Radio)
- Marketing advise with Feed'Em (1 hour phone call per week)
- 1 month tailor made marketing plan curtesey of Feed'Em Music Group
- Behind the scene attendance to 1 of the following event, video shoot, photo shoot, radio show recording.
About Feed'Em
Thanks to your support I have been able to continue to connect with young people and young adults through music that blends faith and personal experiences. I am an artist and creative entrepreneur from London, UK.

I enjoy creating music, videos, vlogs and podcast for people. I want to grow and expand my reach further which requires support from people like yourself who genuinely want to see a positive impact in their community and among young people.

Your donation on my Patreon will help me create consistent music, more videos, vlogs and podcasts. The aim is to build a community of people who are empowered and equipped to live out their God given purpose. 

Feed'Em is Inspired by Matthew 4:4 'Man shall not live on bread alone but every word that comes out of the mouth of God.'

My work includes school outreach, community projects, mentoring, and creating educational resources for other creatives. Your donation will help with me to

Book studio time
Pay my videographer / content creator
Pay for mixing and mastering of new music
Get a faster internet broadband to connect with the community globally
Buy a HD camera to create high quality vlogs

Thanks for your support, enjoy the perks whilst you support our vision to feed the world.
Become a patron to
Connect via private message
How it works
Get started in 2 minutes