FeistyVee
is creating Cosplay, Lewd Modeling, and Photosets!
Select a membership level
Support Tier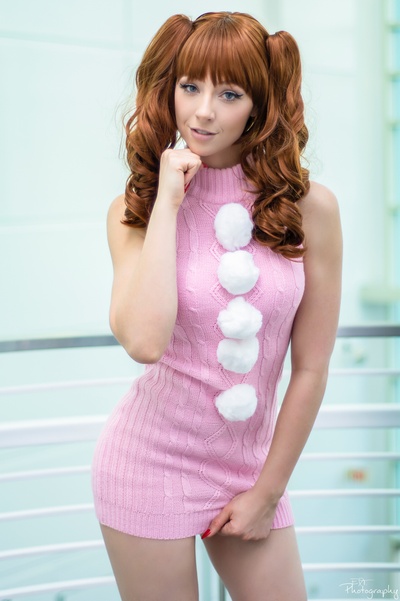 Support Tier:

This tier is for those of you who want to support my cosplaying without committing to the higher tiers!

- Teasers for try ons
- Polls
- Cosplay requests
- Mini Self Sets
- 1 Official Exclusive teaser from each photo shoot of the month
- Access to private Instagram page: Live Streams, first look at posts, bts story pics

Thank you so much for your support!!!! 
Bronze Tier
The Teaser Tier:

- 10% discount code to all items in Print Store
- 15% discount code to Digi Pack Store!
- BTS Cosplay pics/ photoshoot pics
- Full Exclusive Sets from Convention Photoshoots
- Exclusive try on pics (Cosplay, fitness, lingerie)
- At least 5 teaser pics from each exclusive monthly set  

Note: This tier will give you access to a lot of great content, this content however will be considered SFW (safe for work) and if you would like lewder content it is available in the higher tiers!
Silver Tier
The Digital Tier:

**All items from previous tiers

- 15% discount code to all items in print store
- 25% discount code to Digi Pack Store!
- Cosplay Photo Shoot Videos + Boomerangs
- Full Exclusive Photoshoot Sets
- At least 15 photos from each new exclusive monthly set

NOTE: This is the best "Bang for your buck tier!" These sets will feature more booty than the Bronze tier, but not as much booty posing as the Gold tier! So you can consider this the "Sort of safe for work" Tier! 
About
Quick Intro!


Hey all! Oh my goodness welcome to my page! I am so excited to be able to open Patreon and give you all a sneak peak into the life of Feisty! Buckle your seat belts boys and girls, we move quick! 
What can I expect from this Patreon?
You can expect high quality exclusive content that gives you a behind the scenes look at my cosplaying and fitness adventures. All the photo sets will be ones that I put my heart into! I'm so excited to be able to release new, exclusive, and more adult friendly content for you all! You can expect to see more selfies, videos, workout content and of courseeee fun cosplay inspired photo sets and videos! 
What makes Feisty worth supporting? 


I want to make this Patreon an experience for all who are willing to support! The fact that you even stopped by to check out my page makes me so happy! I think that with the mix of content (Cosplay, Fitness, BTS, Videos, Etc) that I'll be featuring on my page will showcase a little of everything from my life! The photo sets alone will give you access to so much more content than I provide on my other social media platforms. 
Disclaimer: 
I do not pose nude! I list very specifically what is under my tiers and what you can expect from supporting my work. My work is much more in the fan service category, so please make sure you read all of the tiers before you pick one! Thank you so much for the support and I hope you enjoy my content! 
WOOOOOO 65 PEOPLE? I never even thought I'd be making this a goal when I started Patreon. When we hit 65 I'll release my FULL WORKOUT BULMA set one of the MOST popular lewd sets I've ever done to all tiers! <3 
4 of 4
By becoming a patron, you'll instantly unlock access to 227 exclusive posts
By becoming a patron, you'll instantly unlock access to 227 exclusive posts
Recent posts by FeistyVee