Feline
is creating Songs and Stories
Select a membership level
First Glimpse. Erster Einblick.
You get instant access to the patron-only feed with tutorials,  embarrassing backstage pics, political thoughts, videos from our rehearsal room goofing, making-of videos, some (but not all) unreleased songs, and lots of love. You're part of this family now! Go ahead and comment, and make friends!
Du bekommst sofort Zugang zum exklusiven Feed mit einigen (nicht allen) unveröffentlichten Songs, Making-Ofs, Tutorials, Entwürfen für Filmdrehbuch, Spiel und natürlich mehr Songs, und massenweise Liebe. Du bist nun Teil dieser Crew! Los, kommentiere, finde Freunde!

Includes
Early access to my public work - Früher Zugang zu allen öffentlichen Werken
Patron-only content feed - Patron-exklusive Posts
Keepsake - Andenken
From this level on, you get everything I publish as a download, for you, to keep forever. That's a record flatrate, folks.
Also, you get access to more posts. Which may include: tutorials on singing, writing, travelling in space; sampling parties, and: all those so far unfinished songs! Plus: A hug whenever we meet...
Ab diesem Level bekommst Du alle unsere Werke als Download! Das ist eine Platten-Flatrate!
Außerdem gibt es schon eine Menge mehr Inhalt. Tutorials, Texte, unvollendete Songs. Und: Eine Umarmung, wann auch immer wir uns treffen...

Includes
Early access to my work - Früher Zugang zu allen Werken
Patron-only content feed - Patron-exklusive Posts
Downloads of all digital works - Download aller Werke
Hugs - Umarmungen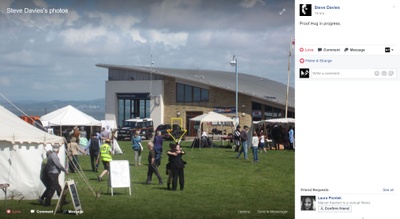 Ticket Flatrate
Limited (46 of 50 remaining)
A free ticket to all our shows wherever I can realize that, and where not (not all venues offer free tickets to the artists nowadays...) you get a free drink from me instead. (I'll need your passport name for this.)
Eine Freikarte für jede unserer Shows - wo immer das geht (nicht jede Location bietet Freikarten für die Künstler) - und wo nicht, bekommst Du einen Drink von mir spendiert! (Hierfür brauche ich den Namen, der auch in Deinem Ausweis steht.)
Includes
Patron-only content feed
Downloads of all digital works
Hugs
1 guest list spot on every show
About Feline
+++ Patreon Things so far:
https://www.felineandstrange.com/all-the-patreon-posts
+++
*** What we are talking about here: Life & Death - Making art (Music, theatre, comics, videos, writing...) - Performing - Singing technique - Travel and touring - Other artists & friends - YOUR art - Science Fiction - Politics - Mental illness ***
I am a musician, and a storyteller,
an Opera singer and an electronics producer, making songs and stories out of things nobody else notices. (Or ignores.) 
Ich bin Musikerin, und Geschichtenerzählerin.
Opernsängerin, Sounddesignerin. Ich Mache Songs und Geschichten aus Themen und Dingen, die manch anderer übersieht. (Oder ignoriert.)
I somehow draw people around me who are fascinated by the extreme, the exceptional, the truly emotional, the nerdy, and sarcastic. (I love you, too.)
Irgendwie ziehe ich Leute an, die vom Extremen fasziniert sind, vom Aussergewöhnlichen, ehrlich Emotionalen, Nerdigen und Sarkastischen. (Ich liebe Euch auch.)
Feline&Strange is the crew
of a spaceship stranded in Berlin. One day it will fly again... Christoph Klemke, the madman with the punked fold-up cello and the bad jokes, is my XO and now only companion after the former spaceship crew left because it got too weird around me, our shows got too theatrical, and my messages too political.
Feline&Strange sind die Crew
eines auf der Erde, in Berlin, gestrandeten Raumschiffs. Eines Tages wird es wieder fliegen... Christoph Klemke, der Irre mit dem punkigen Falt-Cello und den miesen Witzen, ist mein Erster Offizier und einziger Kumpel, nachdem die alte Crew uns verlassen hat - wir wurden zu theatralisch, zu politisch, zu merkwürdig.
I am told I am too much for many. For you too??
Man sagt mir, ich sei zu viel für manche. Auch für Dich??
With the help of American producer Jason Rubal and incredible Dresden Dolls drummer
Brian Viglione
we made 3 new records in 15 months, and our first ever US tours. Now they send me their friends to stay and play with us in Berlin, and we go over to play with them, too. We are a group. We are family.
Mit der Hilfe des amerikanischen Produzenten Jason Rubal und des unglaublichen Drummers der Dresden Dolls, Brian Viglione, haben wir 3 neue Platten in nur 15 Monaten gemacht und die ersten Touren in den USA absolviert. Jetzt schicken sie mir ihre Freunde nach Berlin, um mit uns zu spielen. Wir sind eine Familie.
THIS WOULD BE 2 RECORDS, NOT FIVE, WITHOUT PATREON, AND ONLY 4 VIDEOS INSTEAD OF 18.
Since November 2018, Rah Fookin`Hell is the drummess of our band. We are even more family now. Nothing too share yet because we´re too busy making music to make demos. But as you´ve seen above - we´re making an album together!
Seit November 2018 ist Rah Fookin´Hell die Drummerin unserer Band. Jetzt sind wir noch mehr zur Familie geworden. Es gibt hier aber noch nicht zu sehen, denn wir sind viel zu beschäftigt, Musik zu machen anstatt Demovideos. 
NEITHER THE 13 SONGS FOR THE UPCOMING ALBUM, NOR THE 9 OTHER ONES, NOR THE ALBUM PLANS THEMSELVES WOULD EXIST WITHOUT PATREON.
I am collaborating a lot with other people, mostly with my beautiful and wonderful friend Mishkin Fitzgerald from birdeatsbaby. I know her through Jason Rubal and Brian Viglione, too, and from playing together in the UK. We made a few songs together, and a video. 
Ich arbeite eine Menge mit Anderen zusammen, am liebsten mit meiner wunderschönen und wundervollen Freundin Mishkin Fitzgerald von birdeatsbaby. Ich kenne auch sie durch Jason Rubal und Brian Viglione, und vom Zusammen-Spielen im UK. Wir haben schon ein paar Songs zusammen gemacht und ein Video.
NEITHER SONGS NOR VIDEO WOULD EXIST WITHOUT PATREON.
But it still isn't possible to live off music. This is, and has always been, the task of - patrons. Be it kings, or church, or merchants, commissioning works, or those who put a dime in the hat of a street musician.
Aber es ist immer noch nicht möglich, von Musik zu leben. Das ist, und war immer, die Aufgabe von Patronen, von Mäzenen. Ob Kirche, Staat, König, Kaufmann, wir leben von Auftragswerken, Residenzen, oder von den Münzen, die Ihr in unseren Hut werft.

PATREON
offers a unique possibility to support a performing artist. Like a painter, I can create a work and sell it to you to support my next one. This kind of market is not available for musicians and writers anymore, whose works don't exist as an "original".
PATREON
bietet eine einzigartige Möglichkeit, darstellende Künstler zu unterstützen und zu motivieren. Wie eine Malerin kann ich ein Werk schaffen und es direkt verkaufen, um vom Erlös das Nächste schaffen zu können. Dieser Markt bleibt Musikern üblicherweise verschlossen, da unsere Werke im digitalen Zeitalter nicht mehr als Originale existieren.
The amount you choose will be drawn whenever I release a work (you can set a monthly max, too, in case I get a creative rush), and make me breathe more freely whenever I do MY JOB. But mainly, it will motivate me to MAKE MORE. 
Die Summe, die Du wählst, wird von Deiner Kreditkarte abgebucht, wann immer ich etwas hier veröffentliche (Du kannst auch ein monatliches Maximum setzen, falls ich einen kreativen Rausch habe), und wird mich freier atmen lassen, wann immer ich MEINEN JOB mache. Vor allem aber wird es mich motivieren, MEHR zu erschaffen.
Since I am on patreon, I have created not only two more records that were planned anywa (only better and more detailed)y, and a ton of videos - 
- but I wrote, and recorded, and performed, 23 new songs (so far), which I´d never written without the motivation through patreon.
I learned to record and produce myself so I can put out stuff even faster and easier.
I feel obliged, in a very good way, to make all my ideas see the light, and ROCK.
Seit ich auf patreon bin, habe ich nicht nur 2 neue Platten gemacht, die sowieso geplant waren (nur besser und detaillierter), und eine Tonne Videos - 
- sondern ich habe auch 23 neue Songs geschrieben, arrangiert und aufgenommen, die ich ohne die monatliche Deadline hier nie geschrieben hätte.
Ich habe gelernt, selbst zu produzieren, damit ich mein Zeug schneller und leichter veröffentlichen kann. 
So how does this work?
You get exactly what you want out of the deal - you can jump ship anytime - and I, the artist, am free to create whatever we choose, wacky or serious, naughty or nice, political or harmless, and: I get all the bucks (except for a reasonable fee of course). Not on a regular basis, not for a specific period of time, but WHENEVER I CREATE you help me putting the stuff out. 
Also wie läuft das?
 Du bekommst in diesem Deal genau das, was Du willst - Du kannst jederzeit aussteigen - und ich, die Künstlerin, bin frei zu erschaffen was auch immer ich will, oder was Du Dir wünschst. Komisch oder ernsthaft, dreckig oder niedlich, politisch oder harmlos, und: Ich bekomme all das Geld (abgesehen von einer vernünftigen Verwaltungsgebühr natürlich). Nicht regelmäßig, nicht für eine bestimmte Zeitspanne, sondern WANN IMMER ICH ETWAS ERSCHAFFE, hilft Du mir, den Kram zu vollenden.
What do you get in return?

Things. Tons of them.
Unpublished songs, music videos, and writings. Exclusive works. New songs and videos early. My theatre works, in written form or as video.
Right in the Thank You message, you´ll get a playlist with all the songs I released patreon-only (19 tracks so far, November 2018).
Advice and reports you may find of use, especially if you're a musician yourself. I read and answer EVERYTHING that happens here. 
And have a look at the rewards, too! Ticket flatrate, handmade physical gimmicks, and a lot of hugs.
Was bekommst Du dafür?
Werke. Kistenweise. 
Unveröffentlichte Songs. Musikvideos. Texte. Exklusive Arbeiten. Neue üffentliche Songs und Videos früher als alle anderen. Meine Theaterarbeiten, als Text und Video.
Sofort nach Deiner Anmeldung hier bekommst Du eine Playliste mit allen Songs, die ich exklusiv auf Patreon veröffentlicht habe (heutiger Stand, November 2018: 19 Tracks).
Rat und Berichte, die Du vielleicht nützlich findest, vor allem, wenn Du selbst Musik machst. Ich lese und beantworte ALLES, was hier passiert.
And, you get my everlasting love, and a very big:
Und Du bekommst meine ewige Liebe und ein ganz ganz grosses:
Thank you! DANKESCHÖN! 

P. S. Setting up your own patreon page? Please use my affiliate link and we BOTH earn double in you first month! 
https://patreon.com/invite/xykyd



GERMAN! DEUTSCH! I have a few translations of some of my best songs in the drawer. Would you like how they sound in my native tongue? Here goes.
Ich habe ein paar Übersetzungen meiner besten Songs in der Schublade. Wollt Ihr wissen, wie ich in meiner Muttersprache klinge? Bittesehr.

4 of 9
Recent posts by Feline
By becoming a patron, you'll instantly unlock access to 143 exclusive posts
By becoming a patron, you'll instantly unlock access to 143 exclusive posts