Feodosiy
is creating Adult Games
Select a membership level
Thank you!
My personal thanks for support! Even just a little helps me achive my goals. This amount means that you are interested in what I do, but you still do not trust me, now you can see my Patreon activity feed, and perhaps in the future you might be interested much more.
i.e.:
acces to activity Feed
acces to vote in the polls
Includes Discord benefits
$ 3
Support a poor developer at a hamburger's price per month! Haha, welcome to the team, bro. Now you can view posts with resources from developed games and all new versions.
i.e.:
 Previous rewards
 Picture with resoursces from developed games every month.
 Acces to all new game versions  
Includes Discord benefits
$ 5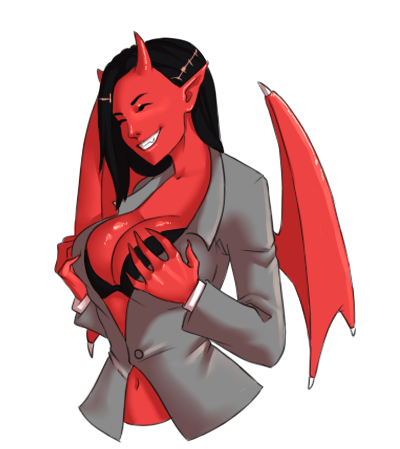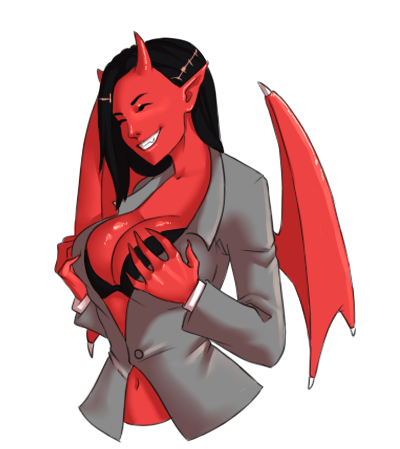 Oh, two hamburgers? Dude, you awesome! Now you can participate in the beta tests.
i.e.:
Previous rewards
Acces to beta-test of new versions.
Includes Discord benefits
About Feodosiy
Otaku's Rage released and available on Steam!
The Lewd Knight 0.4 here!
"My little angel" is finished! Check it(1.0f)
Walkthrough is Here
Hey everyone! My name is Feodosiy, and this is my patreon page. I am an indie-developer, and lately I/'ve been devoting all my time to developing games for adults. 
Making a pledge is by far the simplest and the most transparent way to show that you care about our work -_-
For contact me:  
[email protected]
Page of my artist: 
Nesh Morgan

ЕСЛИ ВАШ АККАУНТ НА ПАТРЕОНЕ АВТОМАТИЧЕСКИ БАНЯТ
Current 10$ versions is  
here
Discord chanel


Currently working on:
The Lewd Knight

One girl in a big city. There are enormous difficulties on her way, but she has big heart and big... You will have to help her achieve her main dream.
Features:
Plot oriented sandbox
Awesome arts
LOTS of sex scenes
Card battle system
Current  
Patrons version
Finished Games:
First big project - "My little angel" (FINISHED) 
In this game you play for an immoderately lascivious man, who turned his toes one fine day, and instead of finally getting to respond for his deeds… got to be a
guardian angel
of one sweet young lady…
The game is finished and now is public! There is 
patreon post with the link
and link on my Twitter.
How to use dress cheat
Walkthrough is Here
The Bunker 69:

After 20 years of living in a terrible post-apocalyptic world, you find yourself in a miraculously undiscovered bunker, which... is filled with food and beautiful girls. It seems that your life is about to change, but... you can not even imagine how much.

The game is available on Steam 
LINK


Witch trainer fan mod:


It's a mod of
Akabur's
game. The mod does not alter the original storyline, a crossover with an MLA's character was added, storylines not finished in the so-called Russian mod 1.2-1.6 were remade.
All new routes (Phoenix, Daphne, Cho Chang/Harry Potter, school paper) are currently finished and have a logical end. Now this is the only finished mod for this game.
Public release is here: 
Download
Who Wants to strip this babe? Hentai Teacher

Famous TV show with sexy babe. The girl will remove one thing for each correct answer, and in the end you will see her at work)
Also, you can get it on Steam 
LINK
Patrons BUILD
Who Wants to strip this babe? Streamer girl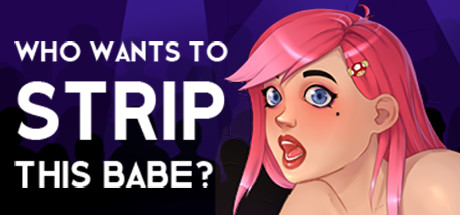 Just new babe for this series :)
Yout can get it on Steam 
LINK
Patrons BUILD

My childhood dream clicker: April in trouble
I don't know what else to say.... just clicker with boobs and some more. It was an experiment with browser engine. I can't call the game a great success, but I had some valuable experience 
The game is available on the 
Newgrounds.
$1,770.54 of $2,000
per month
It would be quite a comfortable amount for two people(me and Nesh)
1 of 3
Become a patron to
Unlock 228 exclusive posts
Connect via private message
How it works
Get started in 2 minutes