Select a membership level
GOBLIN
Limited (22 of 35 remaining)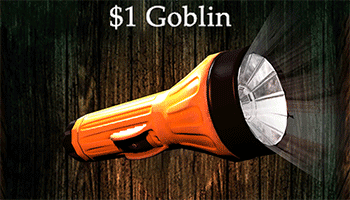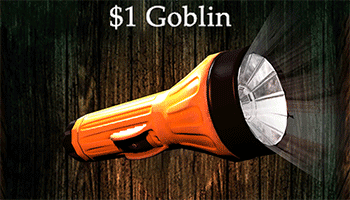 ACCESS TO MY DISCORD! HANG OUT WITH ME & ASK ME BLENDER QUESTIONS!

POSTER   17 x 11" poster for the game

ACCESS TO EXCLUSIVE POSTS 

A DIGITAL COPY OF THE SHADOWS LENGTHEN GAME 
GHOUL
Limited (84 of 100 remaining)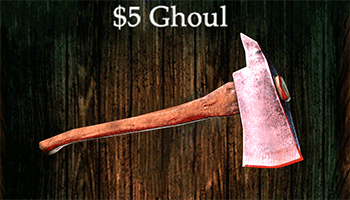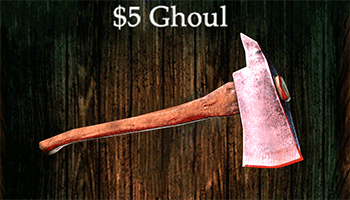 As a GHOUL you receive:
YOUR NAME IN THE CREDITS UNDER "SPECIAL THANKS" !

PLUS ALL PREVIOUS BENEFITS!
Cleaver
Limited (7 of 10 remaining)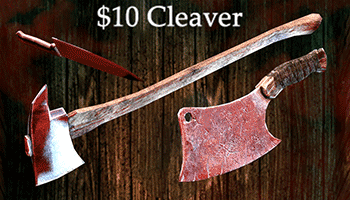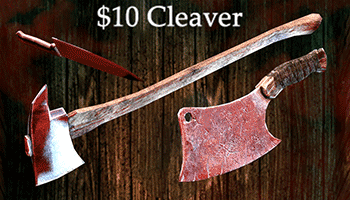 THE SAME AS THE PREVIOUS TIER "GHOUL", BUT YOU ARE AWESOME & WANT TO HELP ME OUT MORE!

SO BASICALLY ALL PREVIOUS BENEFITS!
About Feral 3D

I am creating

"The Shadows Lengthen", a terrifying video game experience that asks, "what choices would you make in a scary story?" If you've ever felt frustrated with horror games with limited options, this game is for you.
WHY?
This is your chance to see if YOU would survive the night with the scariest monsters of myth and legend. No gimmicks, no achievements, just a solid scary game where YOU get to be in the driver's seat.  Run and be a coward, be brave and attack, do whatever you want.
There is only one objective -- survive until the morning by any means necessary.
Many games have tried this, but none of those games observe traditional monster rules. Rules are what make monsters scary! With rules you understand the consequences.

You NEED this game to exist. 


HOW?
I am creating The Shadows Lengthen entirely with Blender, and it will run entirely on the UP Blender Game Engine!
(Deal with it)
ABOUT THE GAME
Face down against ALL the classic monsters from MYTH and LEGEND.

The monsters will operate strictly according to the rules of their own lore.

The goal of the game is to survive until the sun rises, using any tools or strategies at your disposal.

As soon as another monster is complete, they are added to the game. Support my project!  Keep the monsters coming!
...sooo, I can do whatever I want?

Right!  You can choose to fight, hide, flee, or negotiate. But remember the rules of any given monster. Knowing the rules of the monster hunting you will help you survive, for example:
...Vampires can't enter a house uninvited
...Werewolves can only be killed by a silver bullet
...Witches can be killed with fire

The game will be an endless open-world environment featuring a cabin in the woods.

Every 6 - 8 months, I'll release a new monster, ranging from creatures from popular fiction (Vampire, Witch, Werewolf, Ghost) to the more obscure cultural legends (Wendigo, Chupacabre, Banshee, Mothman,).

Ok cool, but why are you using Blender?
Because Blender is the best design tool. It is not only a wonderful tool, but the creators and users of Blender share my ideals of co-authorship, collaboration.I personally feel that Blender's success as a game engine has gone underappreciated. This game is a commercial endeavor intended to put a commercial success under the belt of the Blender Game Engine!
About Feral 3D
Lead:
Thomas Murphy: Master of ALL the Things
I proudly use Blender 3D full time in NYC. I have worked for Marvel Entertainment, start-ups, and numerous freelance jobs using exclusively Blender, Gimp, and Photoshop. I have a great deal of experience in creating wonderful game assets and I want this game to exist!

I value Blender and the ideology that it represents in the open-source design community. I love to share. Sometimes I over-share. In the end, it's all about creating wonderful art in an ecosystem where celebrating each other's work is the best.


Give me the honor of creating a game you all know needs to exist! Please join me on this journey and join my Patreon!
$113.85 of $2,000
per month
Why is my goal 2000 dollars? Because I live in Brooklyn NY with my wife and two cats.  I at least need to make rent every month.
Please help me bring this monster to life!

1 of 2
By becoming a patron, you'll instantly unlock access to 103 exclusive posts
By becoming a patron, you'll instantly unlock access to 103 exclusive posts