Kalamona Studios
is creating Feudums
Select a membership level
Edler
Unlocks the following:
Your name will be added to the in-game credits!
You will be automatically invited to our Community Discord.
Includes Discord benefits
Advisor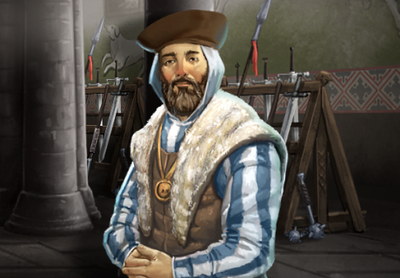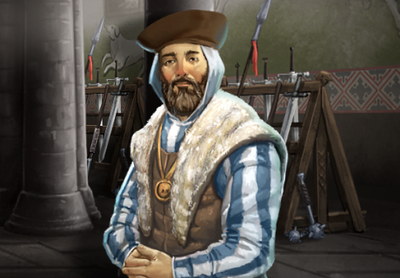 Unlocks the following:

a limited Coat-of-Arms Charge unique to this pledge level
Access to exclusive posts on Patreon
Voting privileges for community decisions – help decide the direction of the game!
Access to our exclusive Discord channel – talk to the core team
You gain access to the Vanguard Meeting area at Feudums.com where you can join in the private discussion about closed game testing and receive regular early development updates.
added to the in-game credits under Advisor level
Includes Discord benefits
Knight / Dame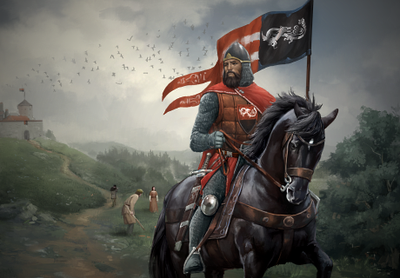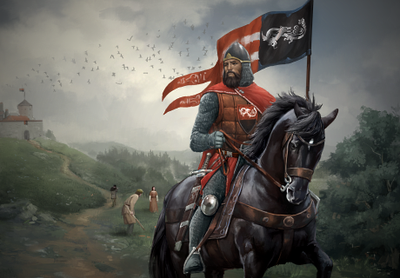 Unlocks all the following:

All rewards from previous tier
Your Knight-level pledge noted in credits
Access to Vanguard Charges and customization package
Vanguard in-game nickname (unlocks after pledging for 3 months)
Set of HD and 4K "Feudums"-inspired Wallpapers created by the game's lead artist and released continuously during the Early Access period.
Digital Music Soundtrack of "Feudums" upon game release
Includes Discord benefits
About Kalamona Studios

KALAMONA STUDIOS
Hi! We are Kalamona Studios, a small indie team and we are making Feudums, an upcoming, cross-platform 4X / strategy MMO game.

Feudums is an ambitious strategy game which places you as the head of a small Noble House and tasks you with forging your legacy during the cruel Middle Ages. Develop your lands, manage your feudal society, expand the borders and your political might and build a renowned bloodline spanning across vast MMO worlds . The game is currently in development and will be released for both PC and tablets.



MAIN FEATURES
Detailed and realistic vassalage system. Our vassalage system is at the heart of our concept and is deeply intertwined with diplomacy, warfare, economy and player interactions. Build your feudal social network by enrolling others - friends or strangers - as your vassals or take an oath and side with another. By design, whenever the feudal network changes, new opportunities and dilemmas will pop up, creating exciting situations for new diplomatic, economic and military actions. These endeavors will have consequences for all affected players.
Warfare is not about building the bigger army . Battles take time, allowing others to join in. War is expensive, brutal, and may have long-standing effects on your realm. Seasonal military campaigns and levy troops called lances - who you will solely miss during harvest if they die in war - are cornerstones of the system. War Plans can be drawn up on the game map - setting rally points, marching routes or marking targets – and be shared with your allies.
Seasons dictate the pulse of medieval life. Your lances will be solely missed when its harvest time and ill-fated military campaigns, like your crops, will be buried under the snow.
Diplomacy and intrigue are just as much of a battlefield as the map's landscape . Ours is a fluid and narrative-driven system; but beware, the narrative can change with a single decision. Of course, for every political action there are consequences. No agreement is set in stone - but one must have a proper reason – or at the very least a fabricated one – before breaking one, or their action may backfire and rivals can maneuver themselves into better position at their expense.
You can't buy your path to victory. Feudums is tick (turn) based, which encourages strategic thinking, and is free to win, which means that players cannot buy anything for real money that would affect gameplay. No loot-boxes, no faster ability recharges, no extra units behind a paywall . You can only win by outmaneuvering your opponents.
Forge your legacy and lore by building your Noble House through the arc of games in a vast MMO environment. Grow and strengthen it like a massive oak and enjoy its long and protective shadow spanning across multiple game worlds. Unlock House traits with a character on one world and save another's campaign with it in a different game.
Create your House's Coat of Arms from thousands of heraldic devices, offering tens of millions of possible variations. Derive your characters' personal Coat of Arms from their House Standard and unlock further devices in-game. With every single device and variation telling a different story and representing different attributes, watch your House's and your characters' history unfold and told on the very shields they wield .
Never play the same story again . Enjoy a unique, community-driven narrative (similar to good old times' MUSH-es) in each game or unleash your creativity and deep dive into modding. The game is built from its core to offer various modding opportunities, from soft-modding, like creating your own rules for a game to hardcore changes like actually writing new game modes by changing the Game Director AI itself. While we think the concept works best in MMO multiplayer environment, we also support scenarios, single player or co-op modes, so even if you are not in the mood for multiplayer, you can still find a suitable challenge.

... and many, many more!



OUR TEA

M

Kalamona Studios is a small indie group that spans across the Globe. The team was founded by Mat (EU), a professional software architect and seasoned MMO strategy gamer who traded over 13 years of startup and business software development to designing and building games and has been doing it with true passion for nearly 5 years now. Feudums is his brainchild and dream project , aimed to take a fresh approach to the genre. On his journey, he was first joined by Mark (USA), fellow MMO gamer and seasoned manager, and Sándor (EU), a shy and very talented graphic artist. Soon enough, the party grew with Andrew (CA), the bard, and Steve (EU), another seasoned programmer and the occasional mercenary bands who we have commissioned work from. Together we are developing Feudums.



WHY PATREON?

Patreon offers us the ability to gain financial support from individuals looking for game design from developers who walk the walk and took considerable risk to make their dream come true. We think we have an awesome idea and we have gone as far as we can with the resources we had. Sadly, by choosing self-financing as our only source for the past years, we have not only mitigated the risk for others, but also made ourselves extremely vulnerable to the economic effects of the current pandemic and now we are in peril .

We still have plenty of things to implement, and we want - and need - your help. This project is long past the "dream-stage" and the team has gone through many difficulties during the past some years, making clear both our determination and abilities. We plan to use your pledges to keep the game moving forward by covering our basic game expenses like cloud and server costs. In addition, we must pay our core team and for commissioned works - the projects' ambitions and complexity requires many of us to fully dedicate our work hours to it if we are to deliver the quality of work the project and its community deserve. I f we gather enough pledges, we could also hire additional programmers and professionals to help us get to the finish line quicker . We know what we need to do but need your help to get it done.

We all have pesky expenses like rent and food and our families are telling us it's time to get off their couches! We're not making it up as we go along. Now, it is time to see if we have the support of the gaming community at large.
Our promise to you is transparency in our activities as well as our commitment to create the best medieval grand strategy game ever! Once pledged, you will be a part of the team and we wish to offer you the opportunity to be involved in the development . You will get access to exclusive bi-weekly updates and exclusive content areas, internal releases, can discuss ideas with us, vote in community polls and more. We love to hear from our fans along with your suggestions. We're working on a community game and so we firmly believe Feudums is best served if our community is involved in the making.


THANK YOU!
We are extremely thankful for your support and are looking forward to build Feudums together!
If you have any questions or want to talk about our project, you can reach us on Twitter, Facebook, Youtube, IndieDB or Gamejolt, via email, or on our Discord community server. You can find the links on our hub site,
www.feudums.com or at the top of this page
. We are happy to answer any question you might have. If you would rather just quietly look under the hood, please check out the website and read our feature articles. You will see that we have got some great ideas and with your help and suggestions, we will deliver on our promise to create a new and unique take on an established genre game.
Become a patron to
Unlock 23 exclusive posts
Connect via private message
Recent posts by Kalamona Studios
How it works
Get started in 2 minutes